Try this easy Italian Chicken recipe for dinner tonight. This recipe only requires three ingredients and a little muscle to get tender, juicy chicken instead of a dried out piece of leather.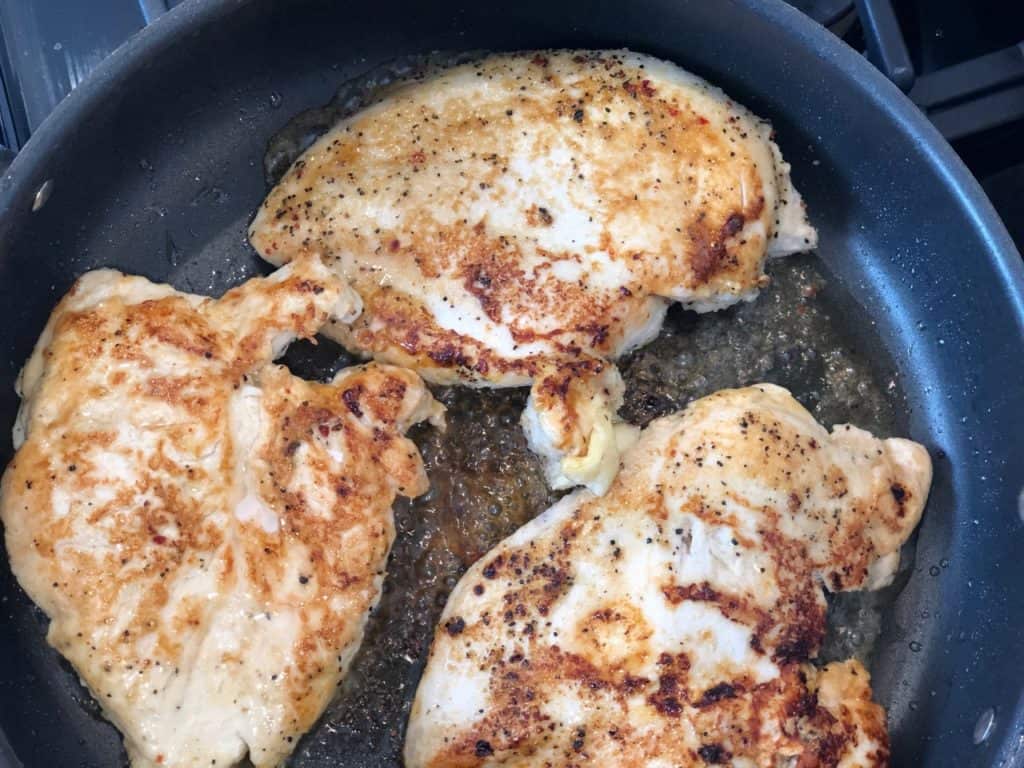 My husband is very concerned with food safety, given that he is in the medical field, that's understandable. What I cannot understand is why that means every time the poor man cooks chicken, it requires a gallon of water to get it down! He knows it too, but just can not resist cooking it a little longer….just to make sure.
I had to come up with a method that produces juicy chicken every time without under or over cooking the meat.
Also we eat a lot of chicken in our house and that can be pricey. We buy large packages of fresh chicken, but the breasts are so thick that it is very difficult to get it cooked all the way through without turning it rubbery.
Easy Italian Chicken Ingredients:
Chicken Breasts
Good Seasons Zesty Italian dry salad dressing & recipe mix
Olive Oil
Seriously, that's it. I told you it was easy!
Jump to Recipe
How to make Easy Italian Chicken:
Wash chicken. Place inside a Ziploc bag.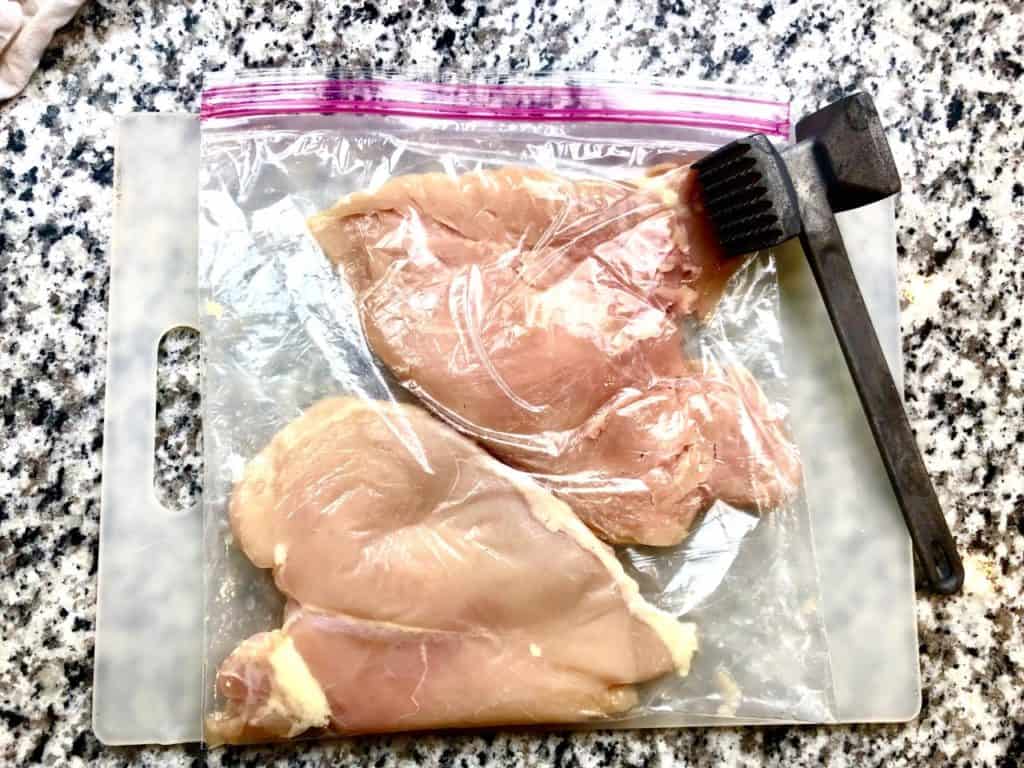 Flatten to a uniform thickness using a kitchen mallet or a hammer.
Heat olive oil in a pan.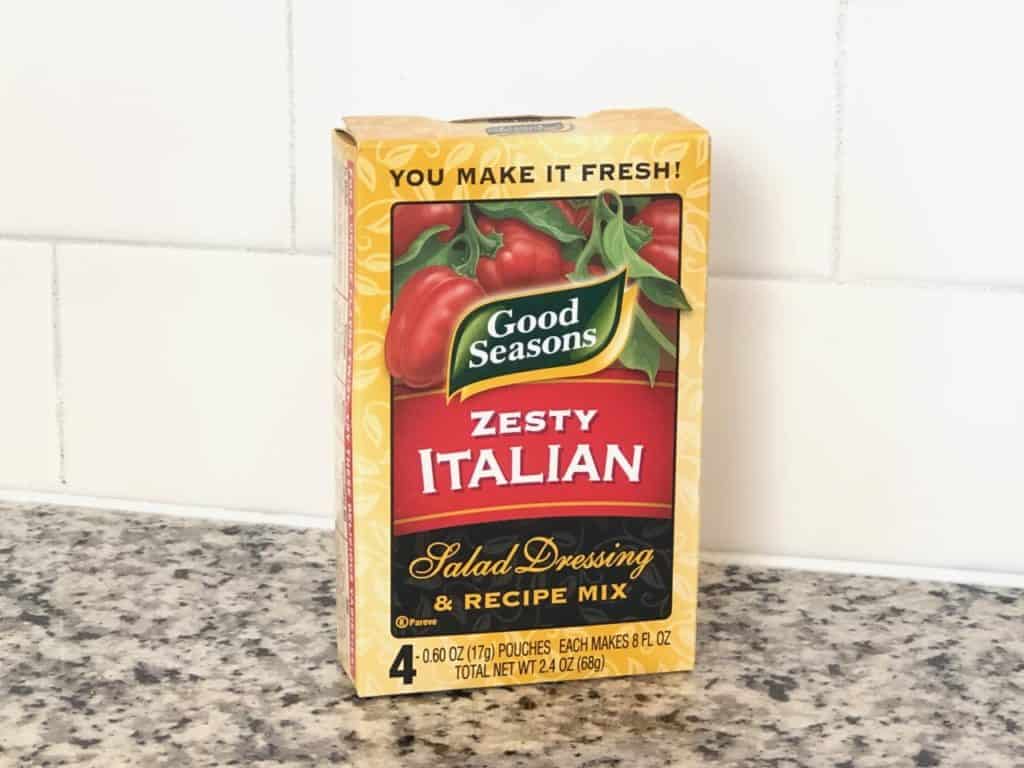 Place Italian seasoning on a plate and coat the chicken thoroughly.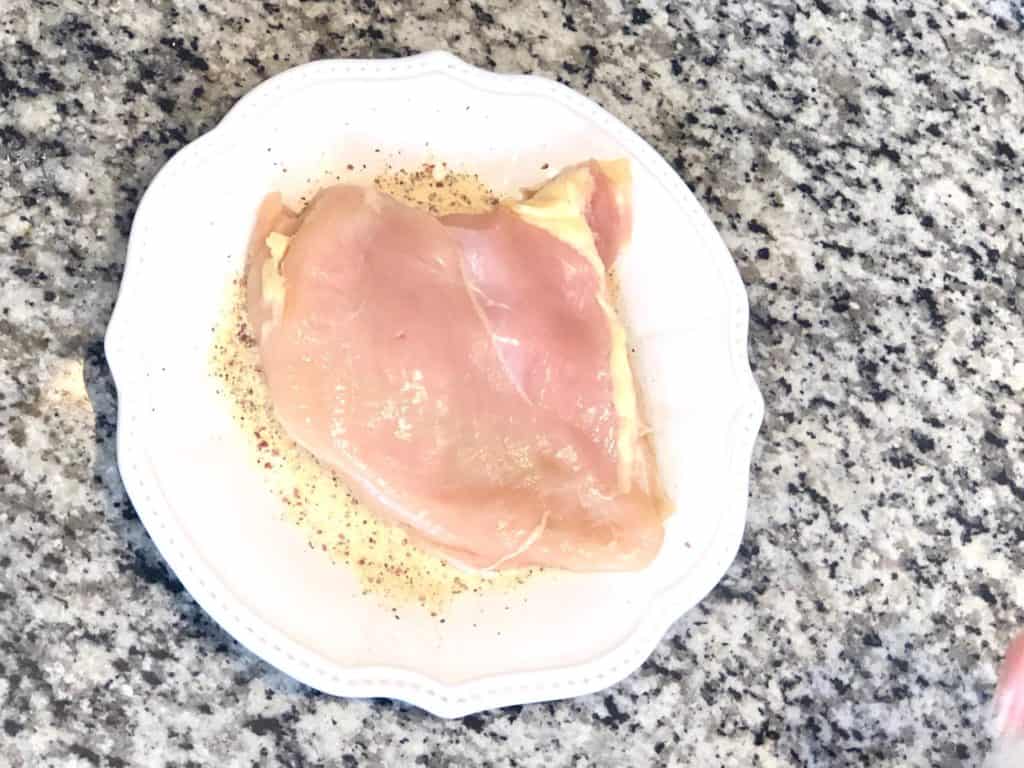 Place chicken in pan and place lid on.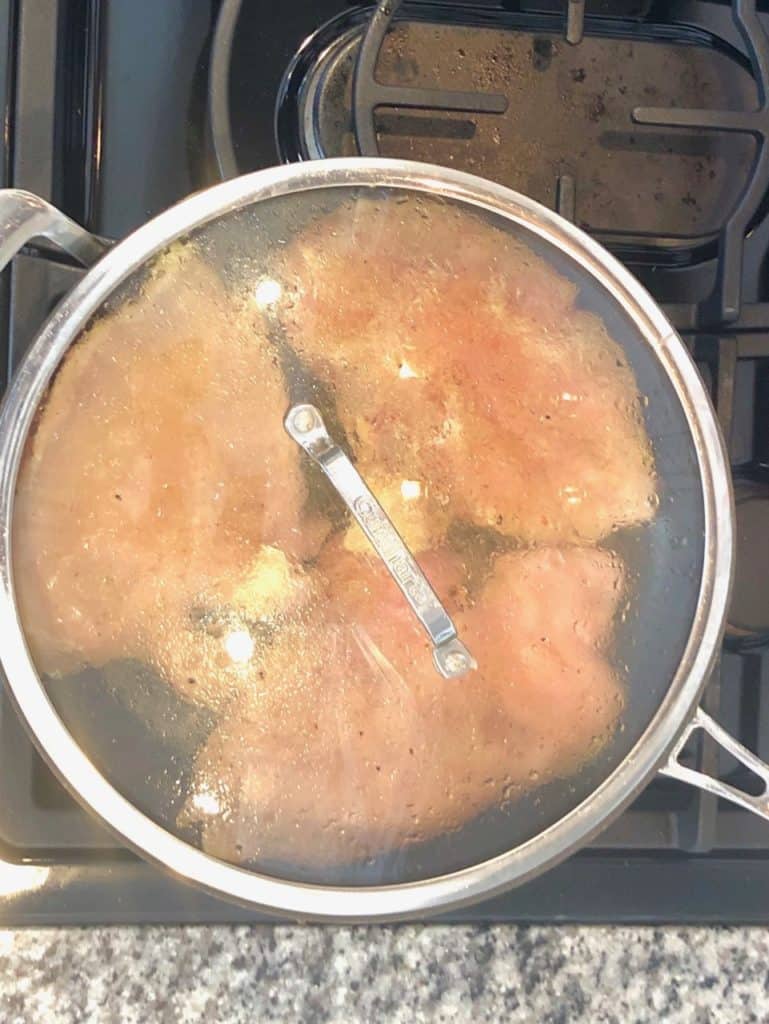 Cook for 4-5 minutes, then flip and cook for an additional 4-5 minutes, leaving lid on most of the time.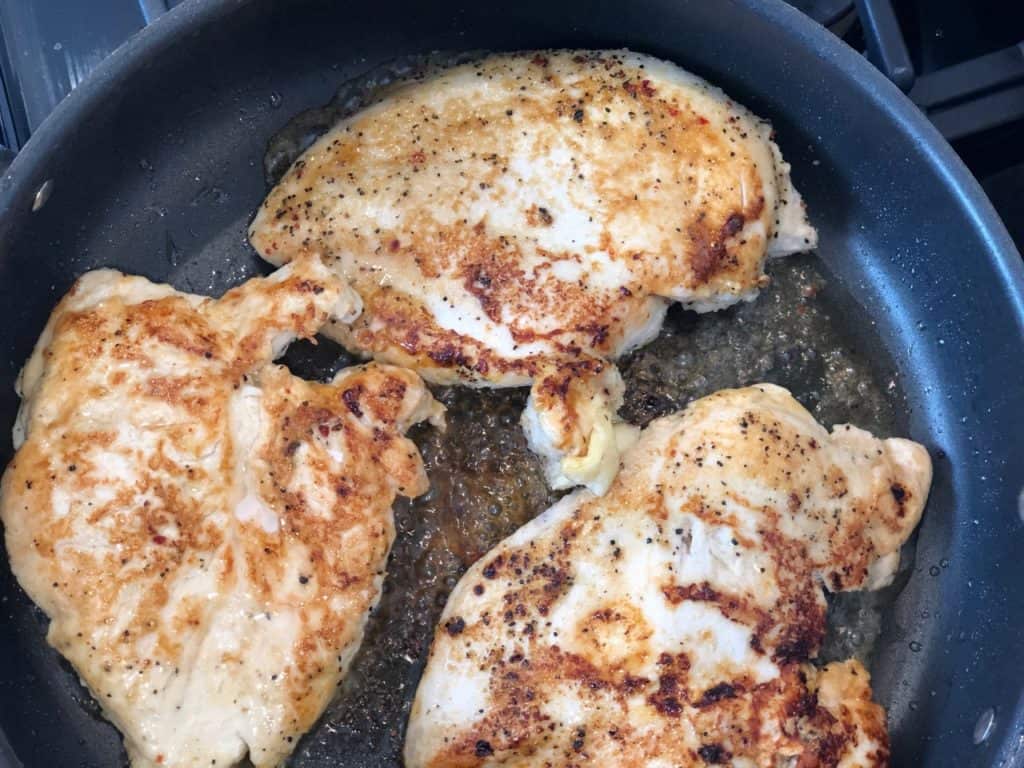 Check the chicken for doneness and you have dinner!
Tips for making Easy Italian Chicken:
Pounding the chicken out to a uniform thickness is one of the most important parts to getting this chicken cooked all the way through and not drying it out.
Let the kids or your husband wield the mallet. They will get a kick out of helping in the kitchen when they get to have fun!
Be sure to place a thick cutting board or other cushion when using the mallet, especially if you have granite or marble countertops.
Use plastic Ziploc bags or some other barrier when pounding the chicken flat to reduce the amount of salmonella spread on your kitchen surfaces from flying chicken juice.
Serve with my green beans almondine recipe here.
How long to store Chicken in the fridge:
Cooked chicken can be safely stored in the refrigerator for 3-4 days. We will make a large batch of this chicken and then use it for lunches for the next several days.
If you have more chicken than your family can consume within that time frame, go ahead and flatten the chicken and freeze it. It will defrost faster the next time you are ready to cook chicken!
The flavor on this chicken is delicious, but not overwhelming at all.
Other meal ideas using the Chicken:
Low carb wrap with veggies and cheese
Chicken melt sandwich
Cook up some spaghetti, add pasta sauce, melt some mozzarella on top of the chicken. Sprinkle everything with parmesan.
Cut up chicken and add to a homemade pot pie. This is especially good with roasted veggies.
Other uses for Italian Dressing packets:
Add one packet to one lb ground beef or ground turkey for perfectly flavored burgers.
Add to cut up zucchini, squash and onions in a Ziploc with some olive oil to season the veggies before roasting at 425 degrees F for 40 minutes.
Easy Italian Chicken
Quick easy Italian chicken recipe for dinner that produces tender, juicy chicken every time.
Ingredients
4

Chicken Breasts

1

packet

Good Seasons Zesty Italian Salad Dressing & Recipe mix

2

tbsp

olive oil

extra virgin
Instructions
Wash and dry chicken breasts.

Place in a Ziploc bag or other plastic wrap. Pound to desired thickness, ensuring uniformity through the poultry for even cooking.

Place Italian seasoning on a flat and press chicken into seasoning, both sides.

Heat olive oil in a pan until a water droplet sizzles.

Place chicken in pan and put lid on.

Cook 4-5 minutes per side, depending on thickness. Replace lid after flipping.

Check the center of the thickest piece to ensure it is fully cooked.
Whenever I go to the store, I usually buy two or three boxes of this seasoning because it is so quick and easy and provides delicious flavor everytime.
Let me know if you try this recipe or a variation of it!
Thanks for stopping by.
Go out and try something new today!
Emily 🙂