Come along as my husband and I take a road trip through Nashville, Atlanta, Savannah and Charleston to some of the best estate sales ever! We love finding antiques and unique finds at a bargain and estate sales are the perfect way to do both.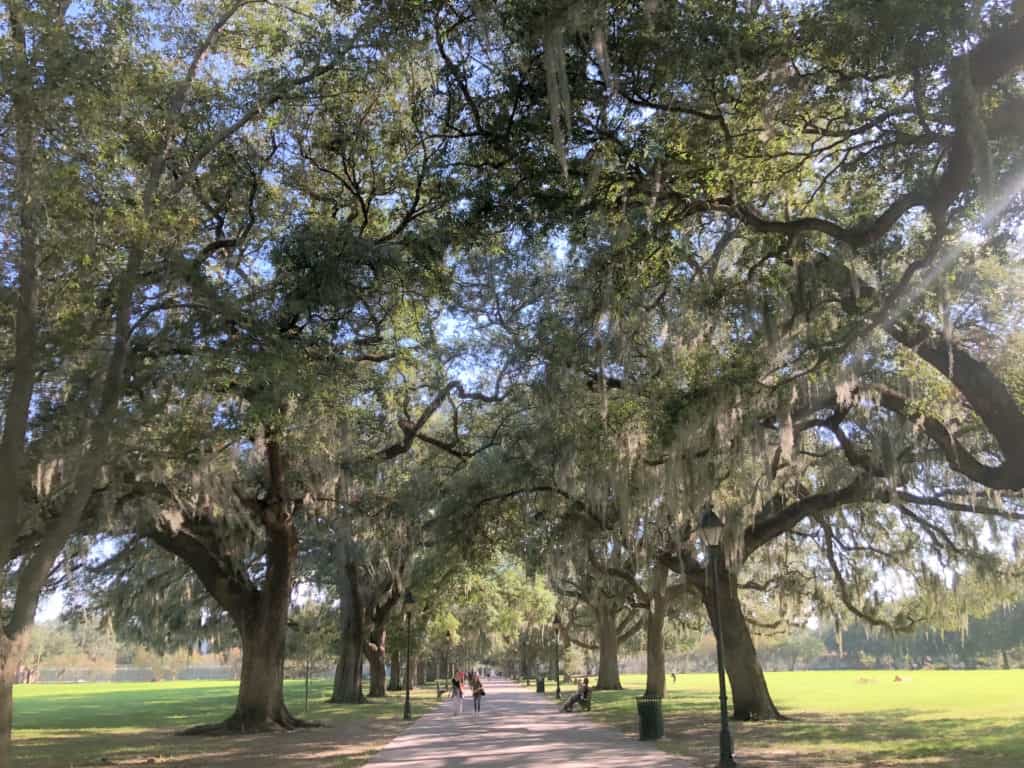 Estate sales differ from garage sales in that usually the entire house, garage and/or barn is open for shopping. It involves quite a bit more rummaging and digging than just having everything laying out on tables at a garage sale.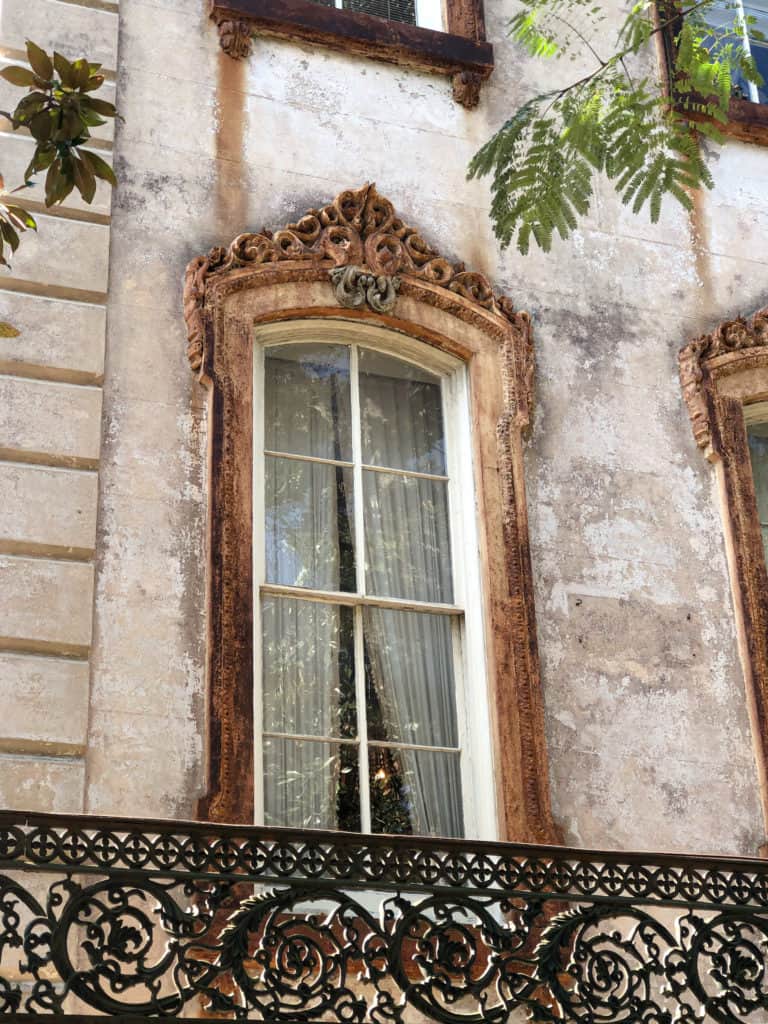 Best Day for Estate Sales
Sunday is the best day in my area because everything is half price or less, although the selection will be less. Some people are hard core and stand in line early in the morning and get a line number. They only let a certain number of people in at a time when you get there before the sale starts.
Each state has a different schedule on when they hold their estate sales. There are not many in Missouri during the week, but Atlanta and Savannah definitely had some midweek sales that we went to.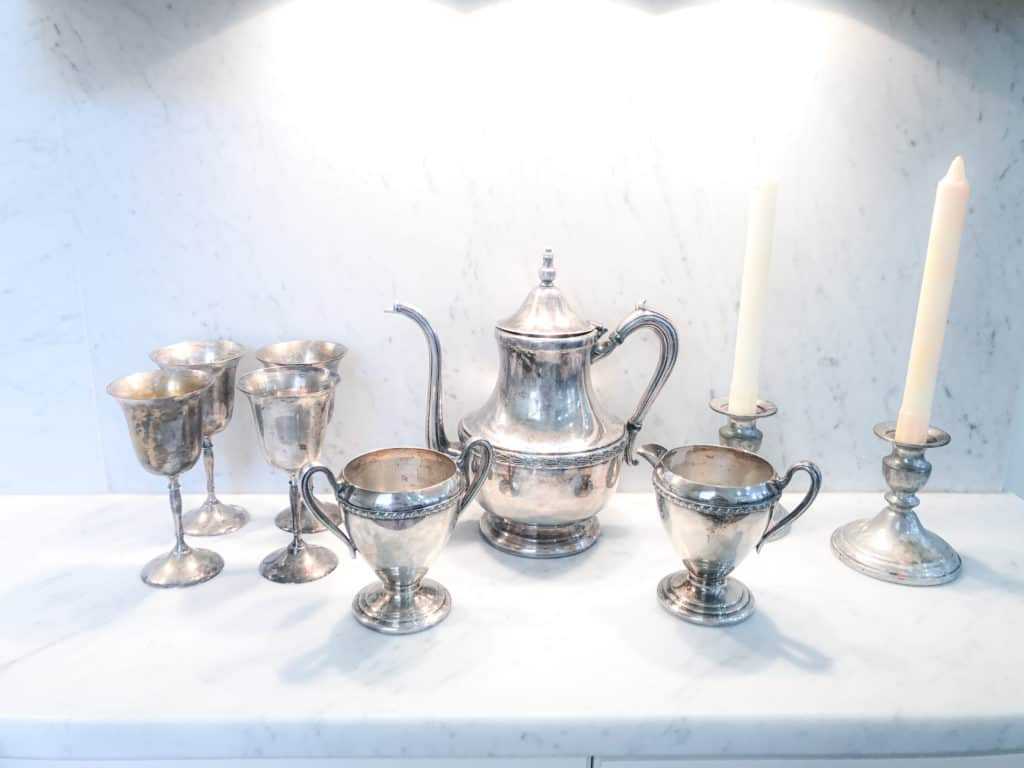 How to find Estate Sales in your area
For most areas, www.estatesales.net is the best resource for finding sales or auntions. The one place I have found that this is not the case is Savannah, GA. They tend to be on www.estatesale.com, although even then not many are listed. I've had luck in the past just driving around and looking for signs. Savannah also uses www.themintgreentagsalecompany.com.
These websites make it easy to find sales and to decide if they have anything that interests you as they usually have lots of pictures. They also have a route mapper so you can plan out your day.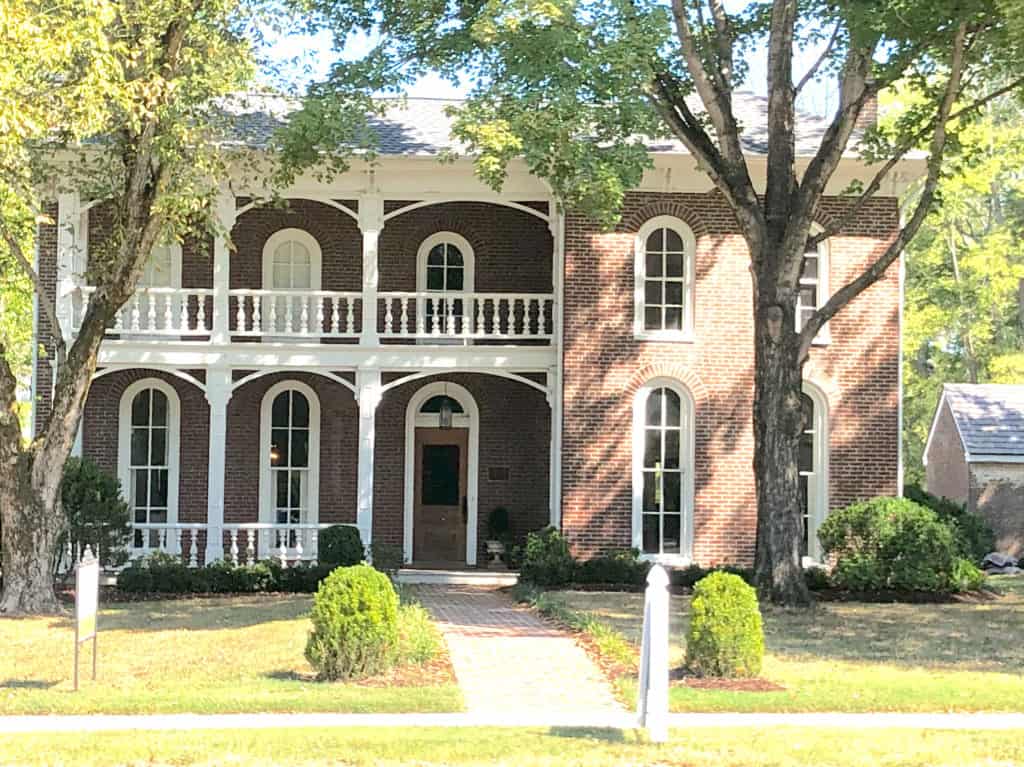 Negotiating Prices
The prices are not set in stone, unless something is marked "firm". It never hurts to take a piece you are interested in up to the cash register and negotiate. This is especially useful at the end of the day. They are more likely to negotiate and they don't want to haul it back to wherever you moved it from!
Just like at an auction, know the price you are willing to pay and do not go over it! I have definitely left an item sitting at the check out counter because we could not get together on a price. No hard feelings, just better luck next time.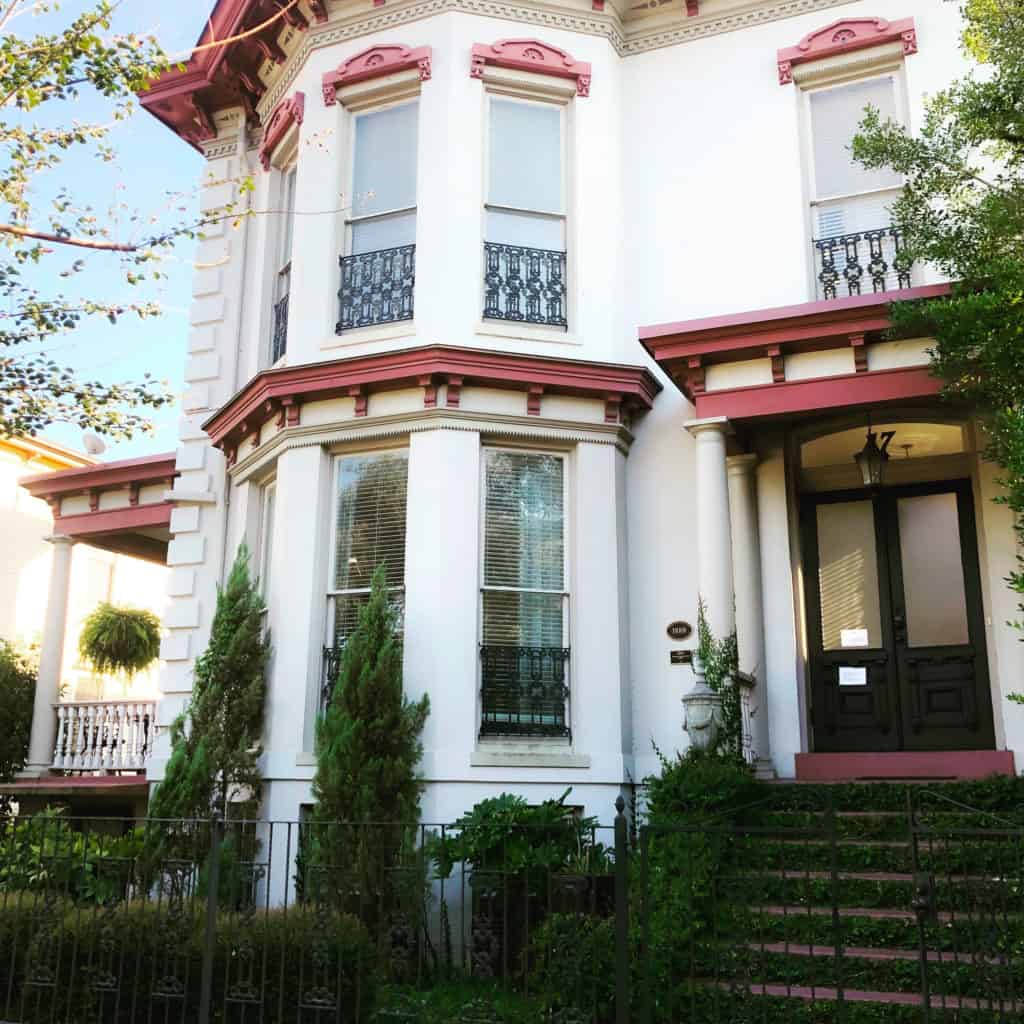 What to buy at Estate Sales
Clothes
Furniture
Antiques
Rugs
Dishes/cutlery
Paint Supplies
Tools
Flower pots
Old books
Home Decor
Christmas Decor
Baskets
Since you get to shop the entire house, the possibilities are limitless. I have gotten name brand clothes for $1 apiece, antiques, pottery, kitchen utensils, lawn care items, tools, pretty much anything. There are even some silly things that I buy like sandpaper. I can usually fill up a grocery bag with unused sandpaper and they will charge me $.50!
Flower Pots/Tools
If you buy planting tools or flower pots, be sure to clean with bleach water before using them with your plants at home.
Christmas
Christmas décor is usually a steal at estate sales! You can get wrapping paper, lights, ornaments, wreaths even trees! I was able to get high quality green garland in 6 lawn-sized trash bags for $5/bag.
Clothing
If you are lucky enough to be the same size as the home owner you can score big time. I tend to shop estate sales in neighborhoods that are much nicer than mine, so I get a lot of Ann Taylor and White House Black Market clothing for work for really cheap. My sisters are slightly creeped out that I get clothes from people who are deceased, but my answer is you never know what happened to the people who owned the clothes from Goodwill!
Paint Supplies at estate sales
I also buy paint supplies like brushes, rollers and canvas drop cloths. I never buy paint though unless I can open it and stir the contents. It's just not worth it to have paint that was improperly stored so it doesn't come back together when stirred. The only caveat to this is spray paint. If I can test it first and it sprays well, then I may get it.
What NOT to buy at estate sales
Food
Chemicals-cleaning or otherwise
Plant food
Pet food
Medication
Food
Most of the time the owner is either deceased or not at the estate sale, so they are unavailable to make inquires into the age of food or the chemicals. While you might be tempted to grab that huge bag of dog food or miracle gro, there is no telling how old either is and whether they are safe to still use. The miracle gro would most likely just not be effective if too old.
Cleaning products
They always seem to have a cabinet of cleaning products and it may seem a good deal at $.25, but there is no way to tell if the label is telling the truth of what's hidden inside. I stand on the side of caution and just pass on those.
Medications
Medication is just too risky in my opinion. Unless it is over-the-counter medication that is sealed and has an expiration date clearly marked on it, I would make that a hard pass.
This list is not exhaustive, but these are the ones that really stand out to me to avoid at an estate sale.
My best estate sale finds
Atlanta, GA has hands down been my favorite estate sale city. The one downside is the traffic is an absolute nightmare! If you can deal with sitting on the highway and all the side roads around you are just as clogged, then Atlanta is worth the trip.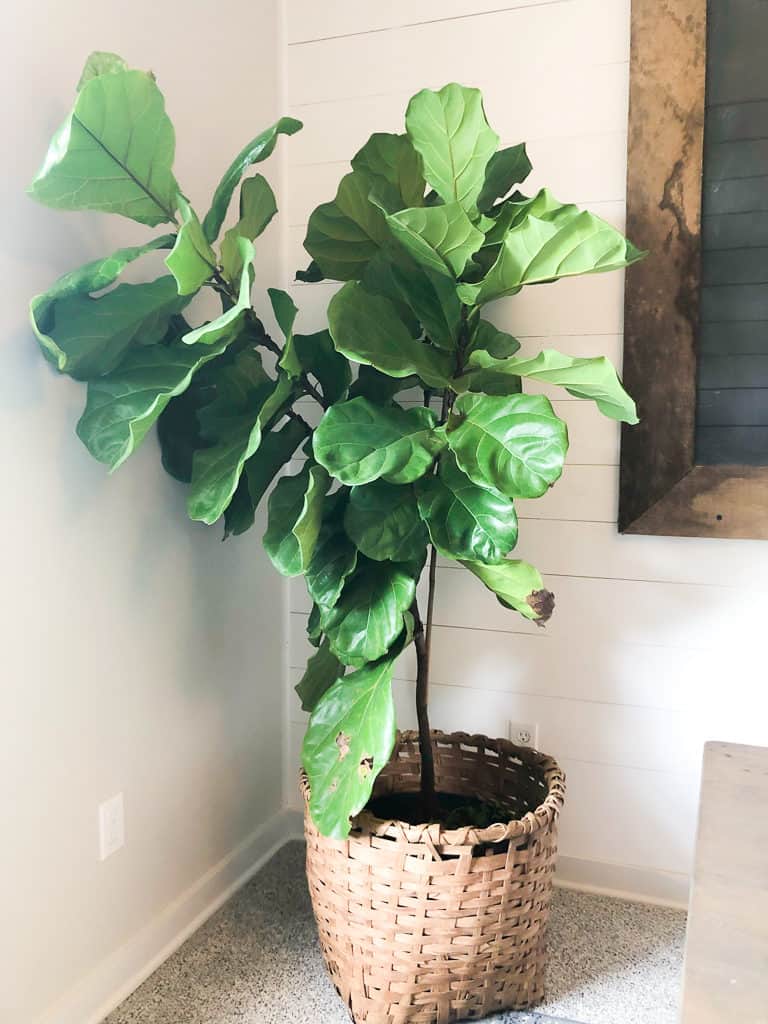 This basket was a steal at $20 at an estate sale in Atlanta. It houses my fiddle leaf fig and is just perfect! I haven't been able to find another one like it for a reasonable price for the other tree, but I'm still on the hunt.
This antique door was lying inside the chicken coop of an old farm at an auction. I dug it out and brought it up to the cash register and offered them $20 which they accepted because it was filthy dirty! I intended to use it for a pantry door in a house we are renovating, but it would require cutting it down a little and I just don't want to do that.
The only problem is I always have a hard time letting go of my special finds! I want to keep them all and use them in my own house, but that doesn't always work out.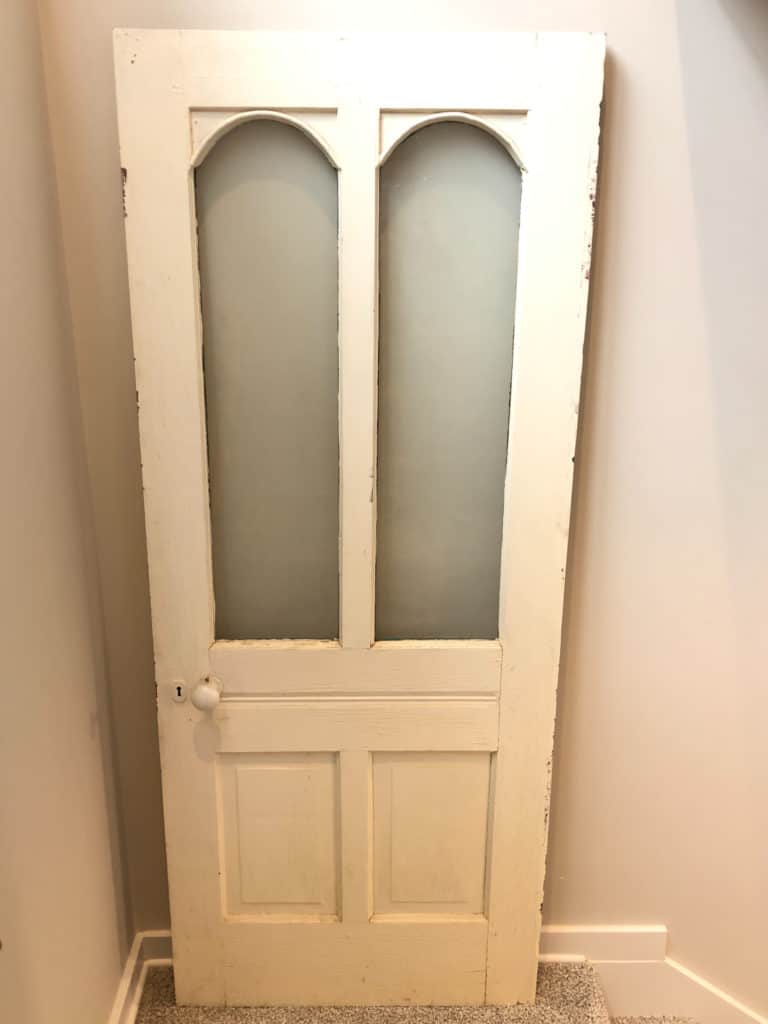 I really wanted to use this door in my pantry in the new build we finished last year, but it just was not the right size so I held onto it. This one is definitely staying with me though. There is just something about those arched windows!
Estate Sale Finds
I am always interested in how other people decorate and live their lives in those spaces. Going to estate sales gives you an inside look into other people's way of life which I find fascinating. It also gives you the opportunity to obtain interesting pieces at a great price for your life!
If you have pictures of your interesting pieces you got from a garage sale, estate sale or auction, let me see them!
Go out and try something new!
Emily 🙂