Come along as we tour the filming sites from the Disney movie "Hocus Pocus" in Salem and Marblehead, Massachusetts. I have always loved the movie and I could not resist the chance to see where the movie was filmed when my husband took a work trip near the area. The locations are all within a ten-mile radius and several you could walk to from each other.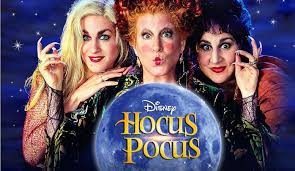 Scary movies are not my favorite, but I have always loved this movie because it is a mix of comedy, scary and musical. There might only be one memorable song in it, but I bet everyone could sing a little bit of the song Sarah Jessica Parker sings to lure the little children to the Sanderson sister cottage. Come little children...
The first place to visit is Max and Dani's house at 4 Ocean Ave, Salem, MA. It is a beautiful house located right on the water which I did not remember from the movie. I was always jealous of Max's amazing room with the crows nest!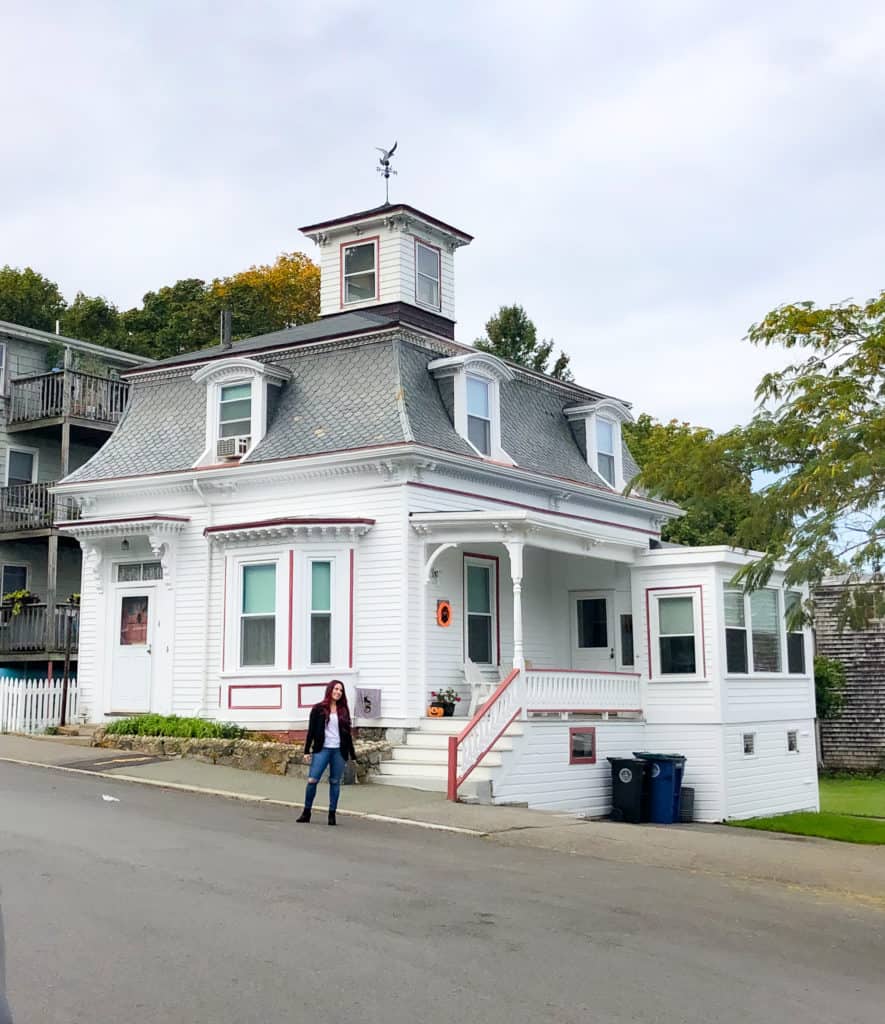 This house is now privately owned, but the owners seemed non plussed about the gaggle of strangers taking pictures of their home. We waited for a while to get a picture without anyone in it, but finally gave up because they just kept coming. I guess lots of people had the same idea as me!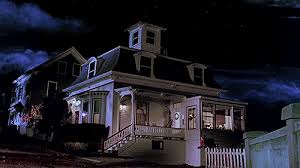 From Max and Dani's house, you can walk to the Salem Pioneer Village at 98 West Ave, Salem, MA 01970. This is the location of Thackery and Emily Binx' house. They allow tours on the weekends but fair warning, they did not shoot the interiors in any of these buildings.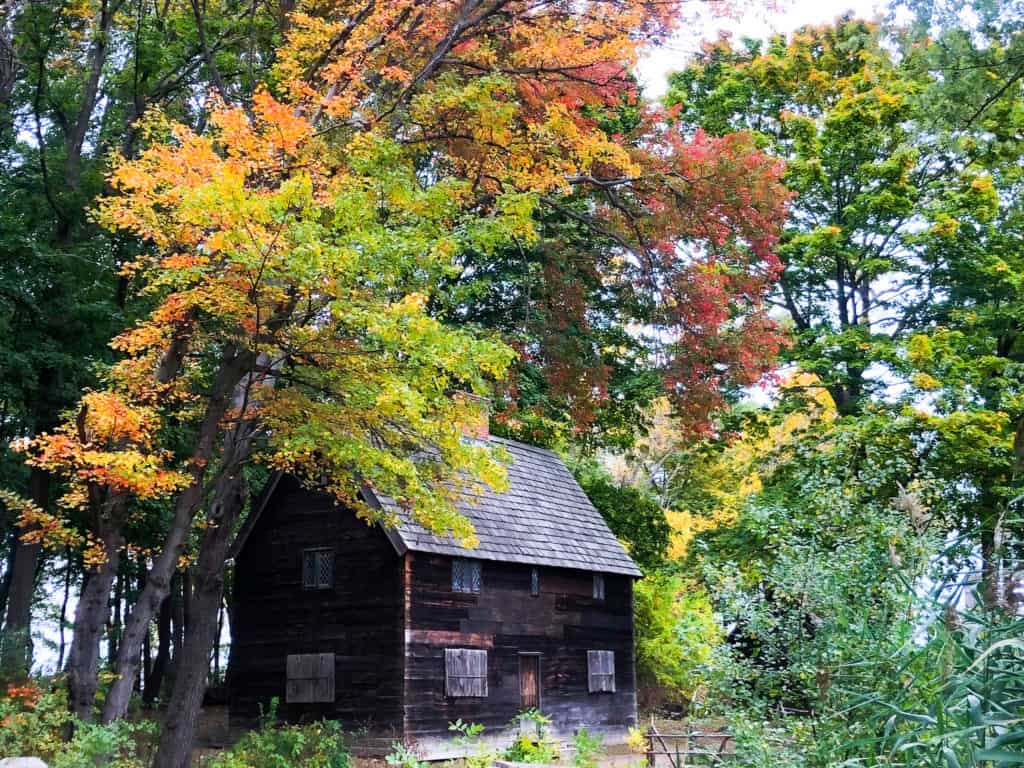 Thackery runs by this house when he is searching for his little sister, Emily. The actual Sanderson sisters house was located on a sound stage, so it's not part of this village.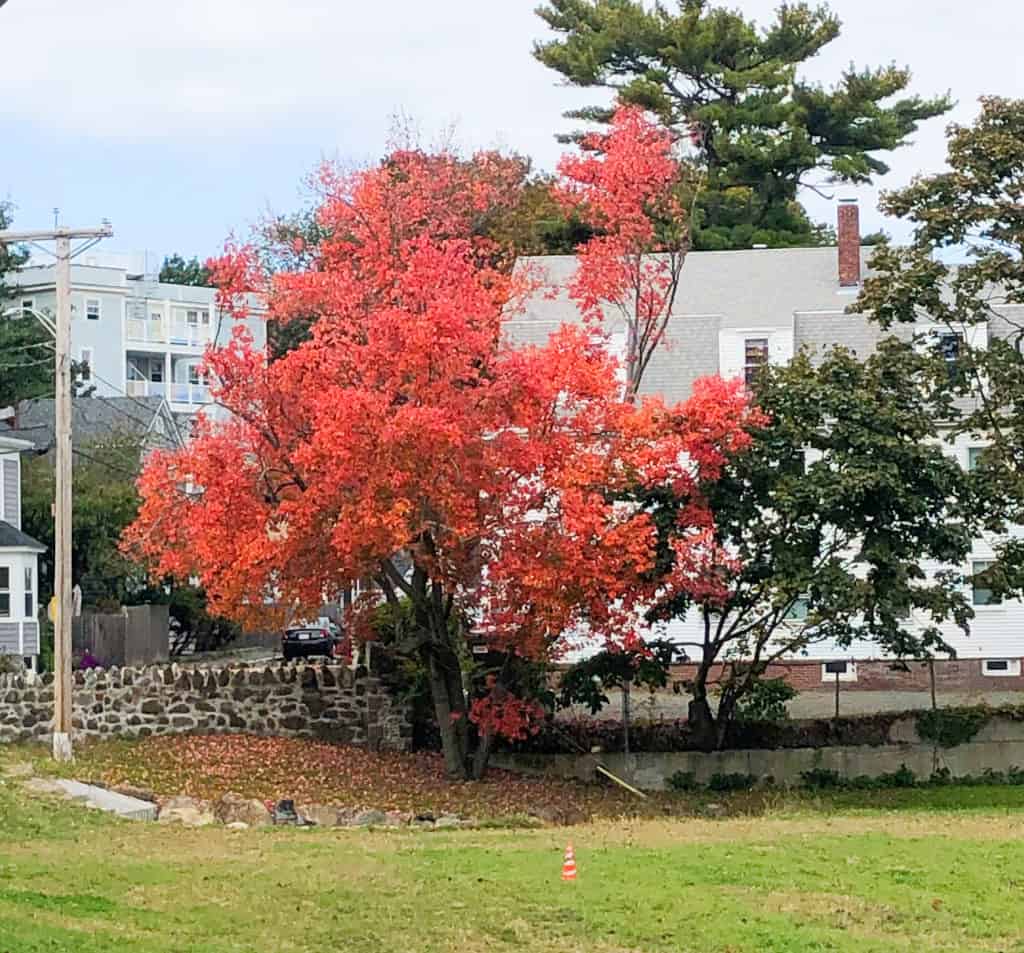 Next up is the exterior of Allison's house, the Ropes Mansion at 318 Essex Street, Salem, MA. It is now owned by the Peabody Essex Museum. They do have tours, but the interior of the house was not used in the movie. We could not find any parking so I hopped out of the car and took a few pictures.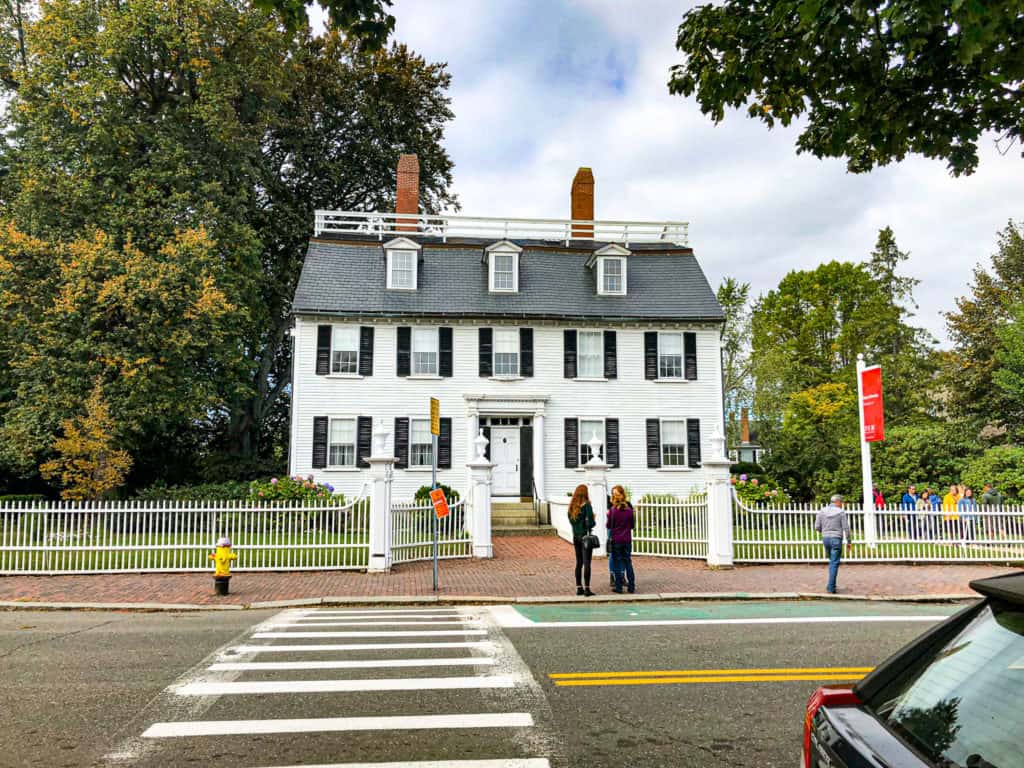 I was really hoping the house would be decorated the same as in the movie, but that was a little unrealistic! It is such a beautiful, classic house. I could not get an unobstructed picture of this one either, but it was fun to see the same people as we were exploring the sites.
Old Burial Hill in Marblehead is the site for the cemetery scenes shot during the day. This was one of the neatest places on our tour!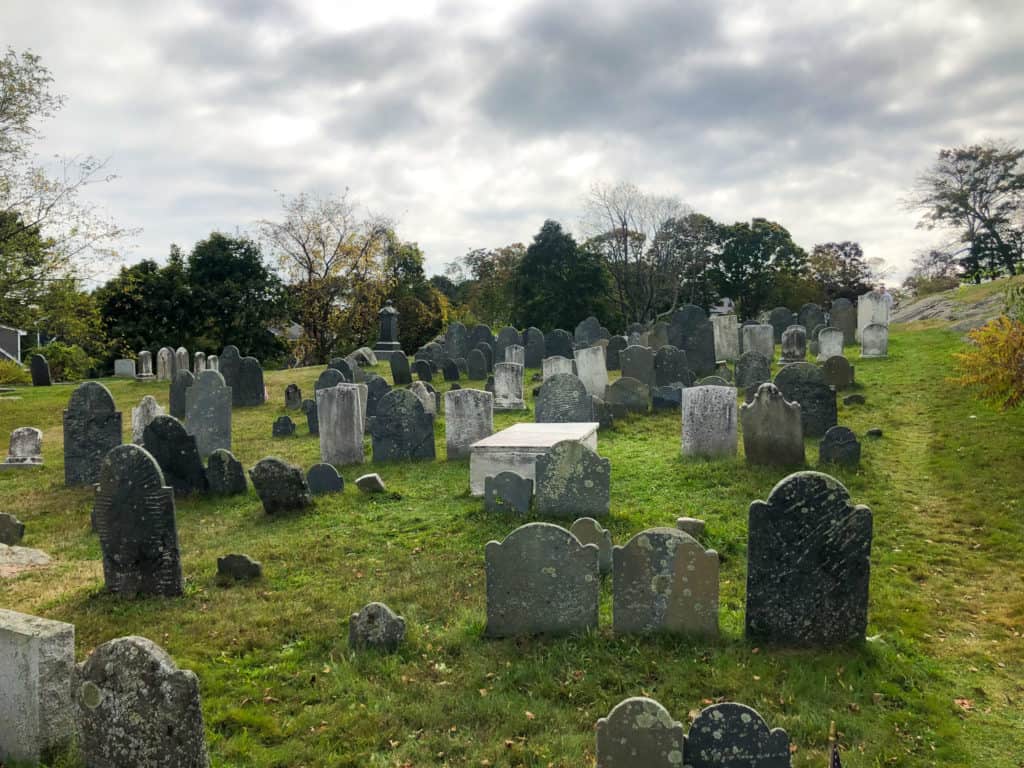 It may not seem like much to look at, but it was so interesting to see the headstones and see the history of peoples lives there.
Tips for visiting "Hocus Pocus" filming sites
We happened to visit Salem on Columbus Day which turns out is a huge celebration here. Major roads were blocked for a parade which prevented us from getting to the Old Town Hall. Check the town calendar for events before driving there.
Finally the only time you can tour the Pioneer Village where Thackery Binx' house stands is on the weekends from 12:30-3:30. Check their website here to be sure they are open when you want to visit. We were able to walk around the fence and enjoy the beautiful weather, but we couldn't get in to see the Village close up.
Address of Filming Sites
Thackery Binx House-Salem Pioneer Village-98 West Ave, Salem, MA 01970
Allison's House- Ropes Mansion at 318 Essex Street, Salem, MA
Max and Dani Dennison's House- 4 Ocean Ave, Salem, MA
Daytime Cemetery Scenes-Old Burial Hill, Marblehead, MA
I was surprised at the amount of nostalgia I felt while touring these sites. It is such a great movie to watch every year so these places feel ingrained in fall for me. Even with all the setbacks, this was such a special tour I would do it again anytime.
If you're ever around Salem, Massachusetts go see the "Hocus Pocus" filming sites and wander around an amazing historic town.
Emily 🙂