Learn how to install a robe hook in your bathroom in less than five minutes with this easy DIY tutorial.
Over the years I have installed lots of toilet paper holders, towel bars and robe hooks. Up to this point you always attached the flange to the wall and then used an Allen wrench to tighten a screw that kept the whole thing on the wall.
Quite by accident I found out that Delta has developed a new attachment system called Easy Clip. I'm not sure if their entire line is this way, but the Silverton collection has it for all the pieces we installed, including the double towel bar, towel rings, toilet paper holder and the robe hook.
This new method seems much more stable than the one screw holding the whole thing together. A drywall anchor is still needed if you are not attaching to a stud-because let's be honest, there is almost never a stud where you want to hang something!
Once you have the flange in place on the wall, you simply slide the unit over the extended arms and click into place. It feels much more sturdy that the other ones I have installed.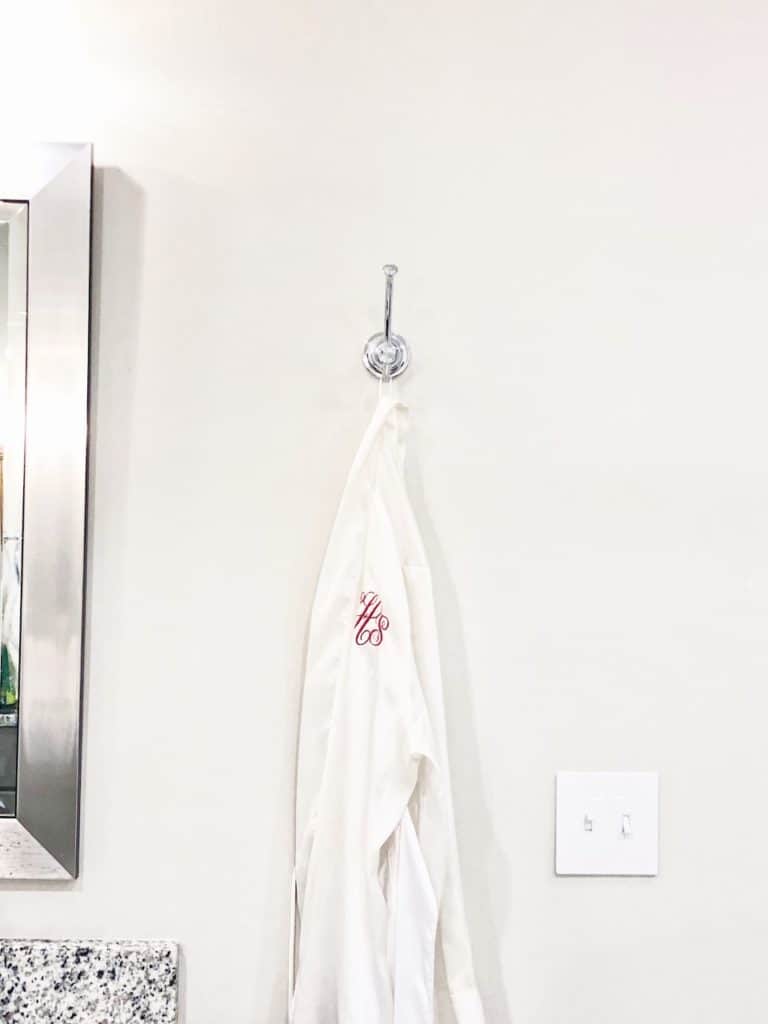 How To Install A Robe Hook With Drywall Anchors
Open the package and read the directions! They usually include a template to help you get the holes in the right place. I also use a level when I am hanging towel bars or tp holders, but you won't necessarily need one for this project.
Gather all necessary tools and equipment.
Determine the placement of your robe hook. Check for studs with a stud finder or by rapping your knuckles against the drywall listening for sound changes.
Hold the flange up to the wall and mark the screw holes with a pencil.
Using the appropriate size drill bit, make your holes.
Place the drywall anchors into the holes and tap in flush with a hammer.
Line up the flange with the holes and screw to the wall. I did use the drill, but they recommend using a screwdriver.
Once firmly attached, slide the robe hook over the flange and wiggle in place.
Hang up your robe!
Equipment needed to install your Robe Hook
Drill
Drill bit (3/16 in this case)
Screwdriver
Hammer
Robe Hook set-includes the screws and anchors if needed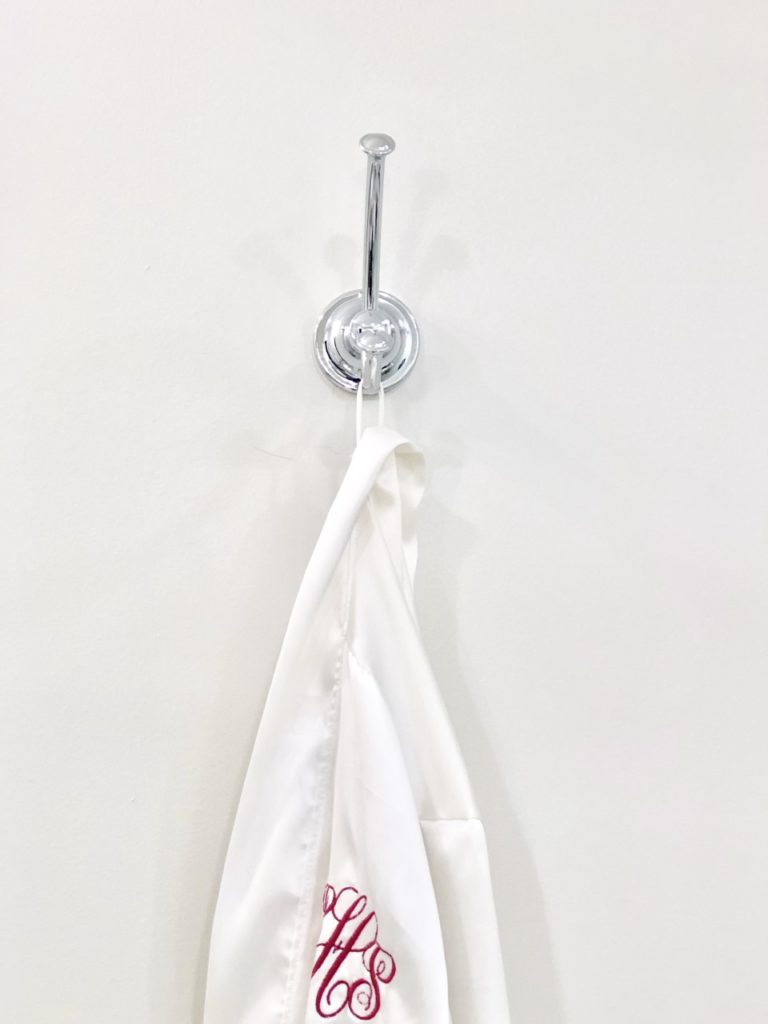 This is a simple update that took less than five minutes to complete. They look pretty and are very functional.
Go out and try something new today!
Emily 🙂