Here is the easiest way to preserve fresh evergreens all season long. This product is safe, non toxic, biodegradable and keeps your fresh Christmas tree, wreaths and garlands lasting for MONTHS!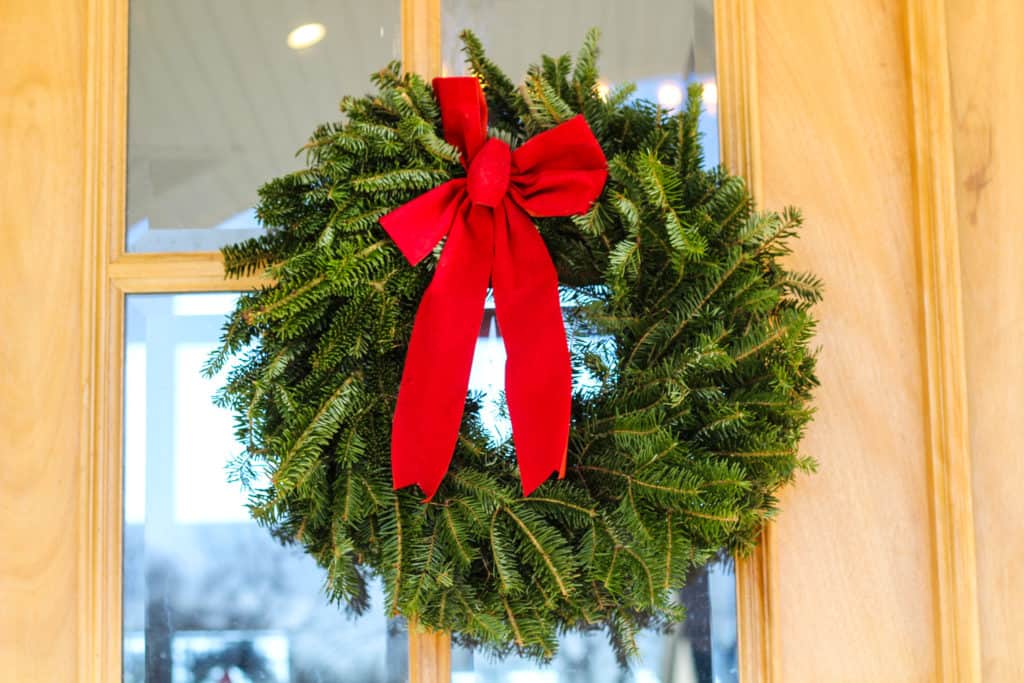 Fresh Evergreen Wreaths
Every year I get fresh wreaths on Black Friday for $5 and hang them on every window on the outside of my house. The are around 22″ and come with a cute red bow! I love these wreaths. The only problem was they start looking brown and dry a few weeks later.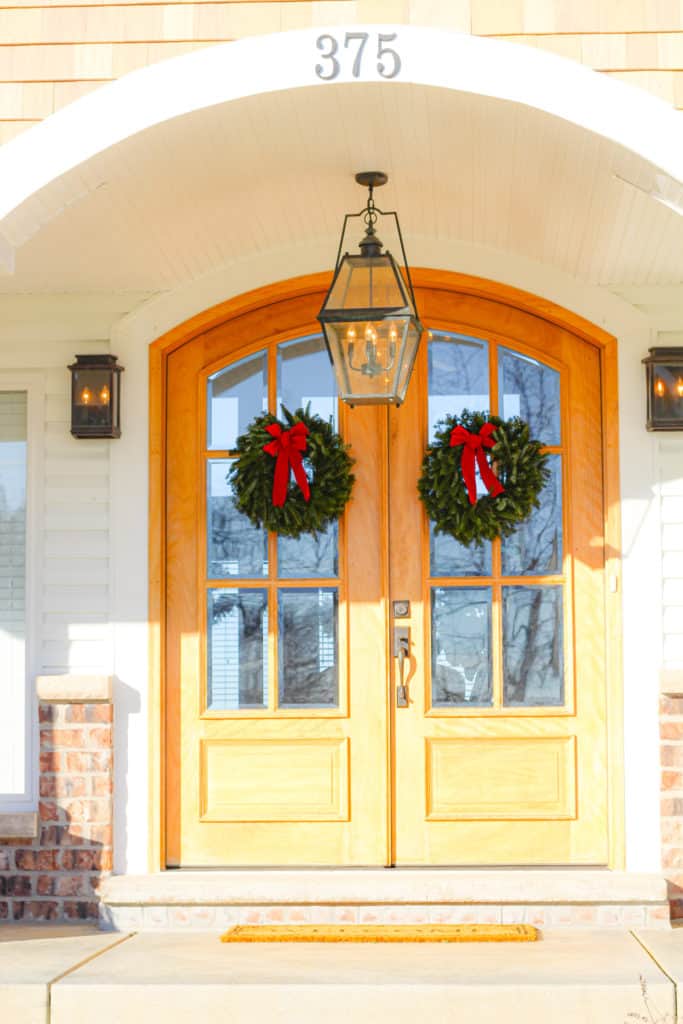 Enter Wilt Pruf ! This stuff is amazing. It's an anti-transpirant (prohibits transpiration and water loss in plants). Which means this natural pine oil emulsion will help your greens stay beautiful. Wilt pruf is non-hazardous, biodegradable and can also be used on your boxwoods, azaleas and rhododendrons to help protect them during the winter. You can read more about this specifics on their website, here.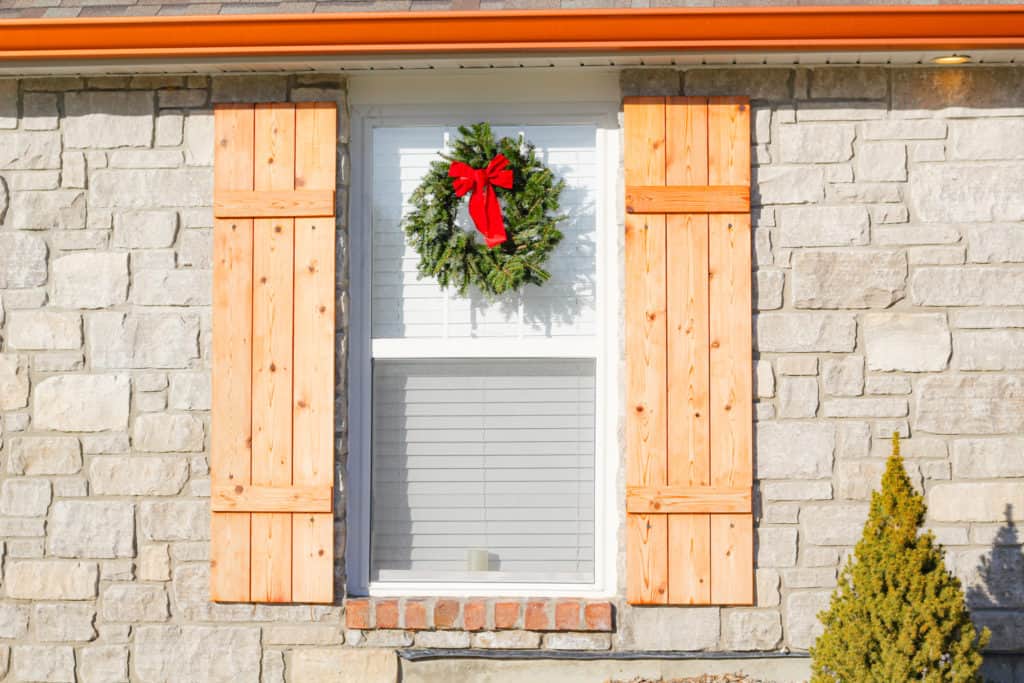 Wilt Pruf comes already mixed or you can buy the concentrate. The dilution is 1:10 in the concentrate that I buy so a little goes a really long way. I used this bottle last year, this year and let my mom have some and I still have plenty left over for next year.
Using with flocking
If you like the flocked look on your fresh wreaths, then apply the wilt pruf and allow to dry completely. Then spray your wreaths with water and apply the flocking. The tutorial on how to flock a tree is here.
How to preserve your fresh evergreens using the concentrate
Shake the wilt pruf bottle really well. You need to get the pine resin completely mixed so the liquid appears white.
Mix your wilt pruf and water according to the directions. I had a small spray bottle so I used 2 cups of water to 3 TBSP Wilt Pruf.
Spray the greens evenly and leave outside in the daylight for 3-4 hours (not necessarily sunlight) before bringing inside the house.
Let dry and hang up outside the house!
Spray any extra on your boxwoods.
Video Tutorial
Shop this post
The above is an affiliate link which means that if purchased I may make a small commission at no extra cost to you.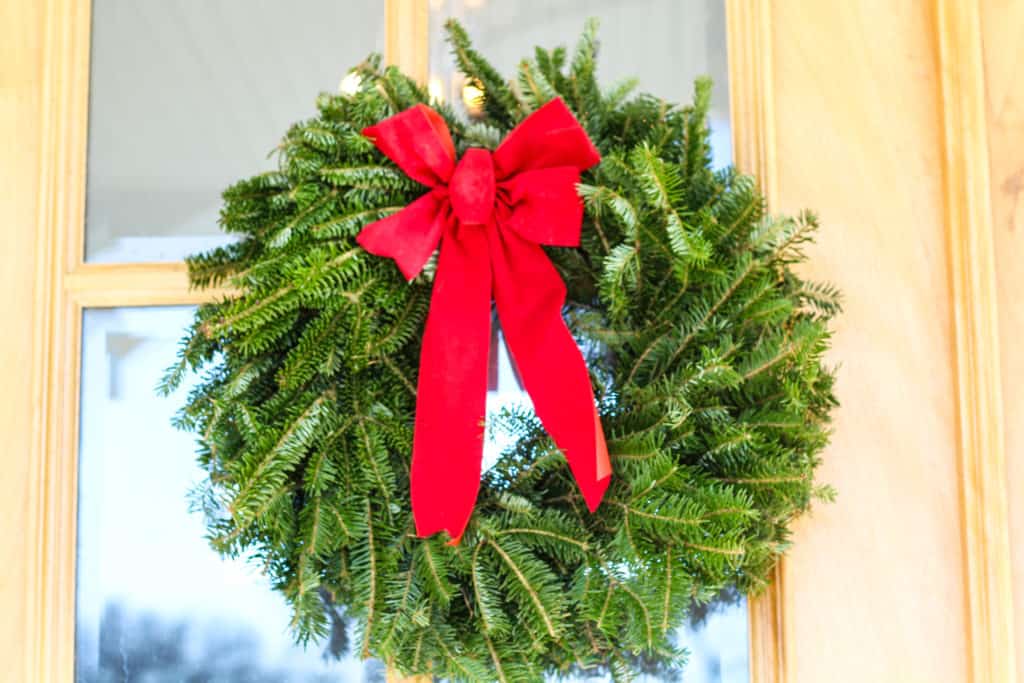 A little extra time spent prepping your evergreens will absolutely pay off in the long run. They will stay beautiful and fresh for several months.
Pin for Later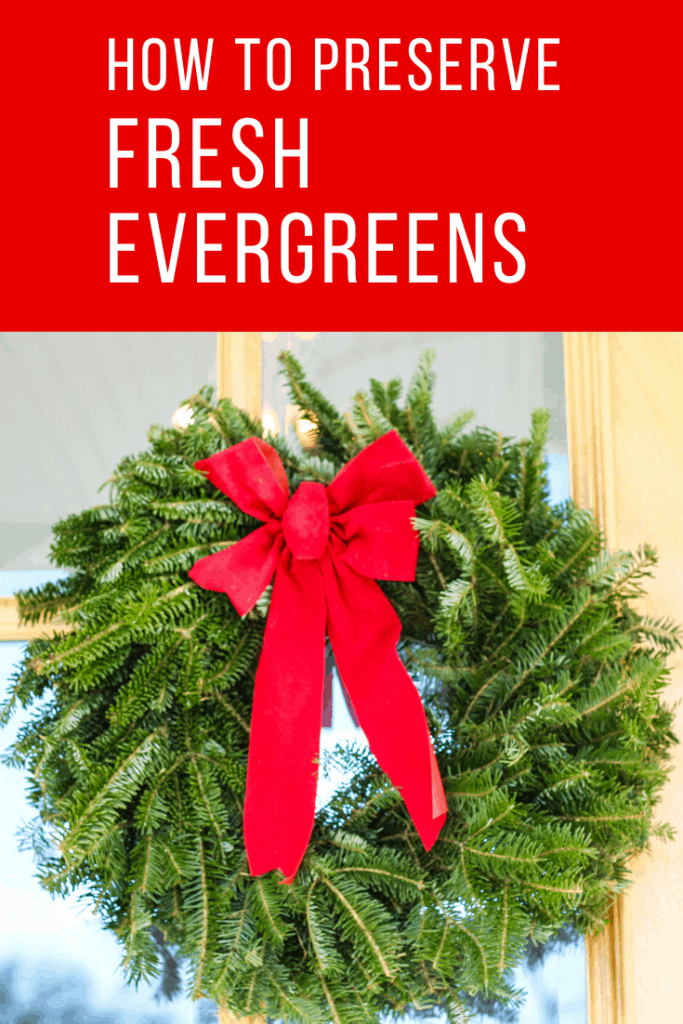 Go out and try something new!
Emily 🙂