Power tools can be intimidating for a lot of people, especially if they didn't grow up using them. This tutorial will show you the basics of how to use a compound miter saw to make straight and angled cuts.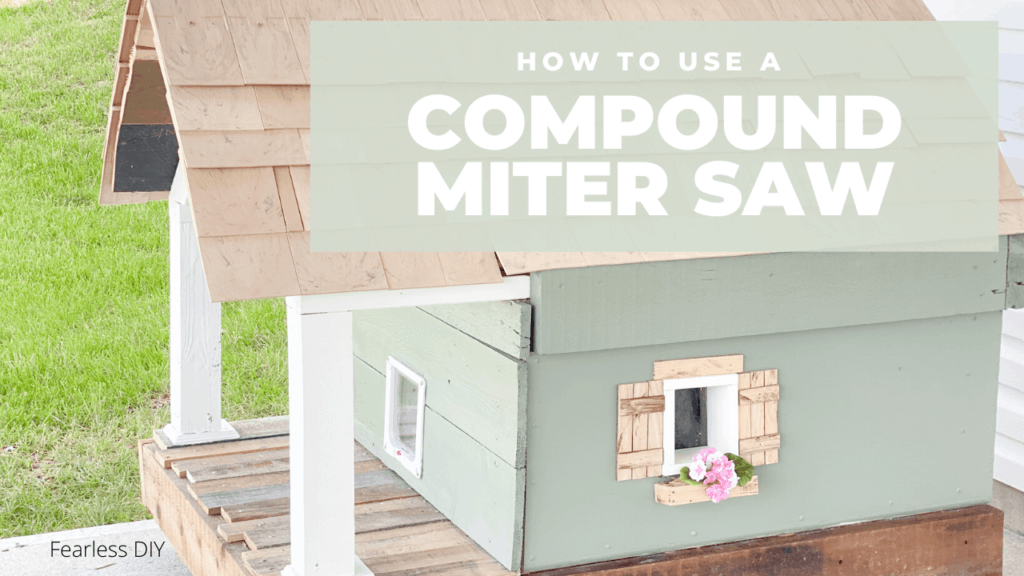 This is the first in a series of posts that will go over the basics of tools needed to take on projects around your house, whether that is installing baseboards or making cute shutters for a cat house.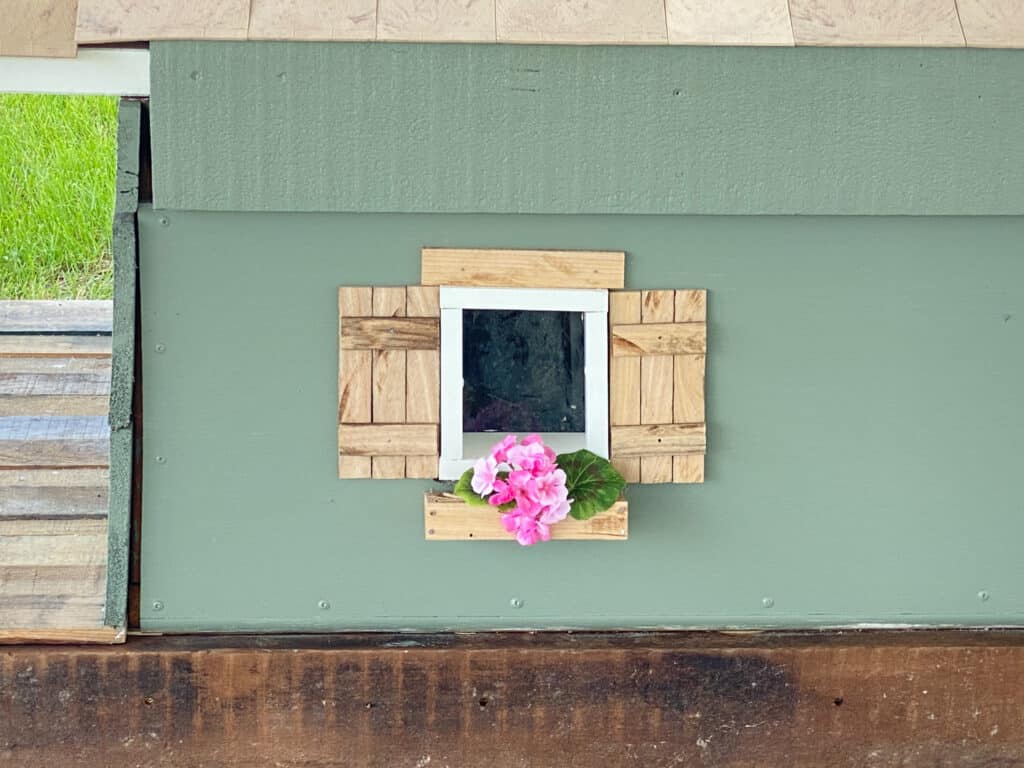 This Craftsman style cathouse needed some charm added to it, so I made these cute little wooden shutters and flowerbox. The saw made this project very simple to complete.
We are getting two kittens when they have grown a little more and they needed an adorable house to come home to! They will be coming home when they are 8 weeks old and living in the garage until they are full grown but after that I wanted a house for them to feel safe in.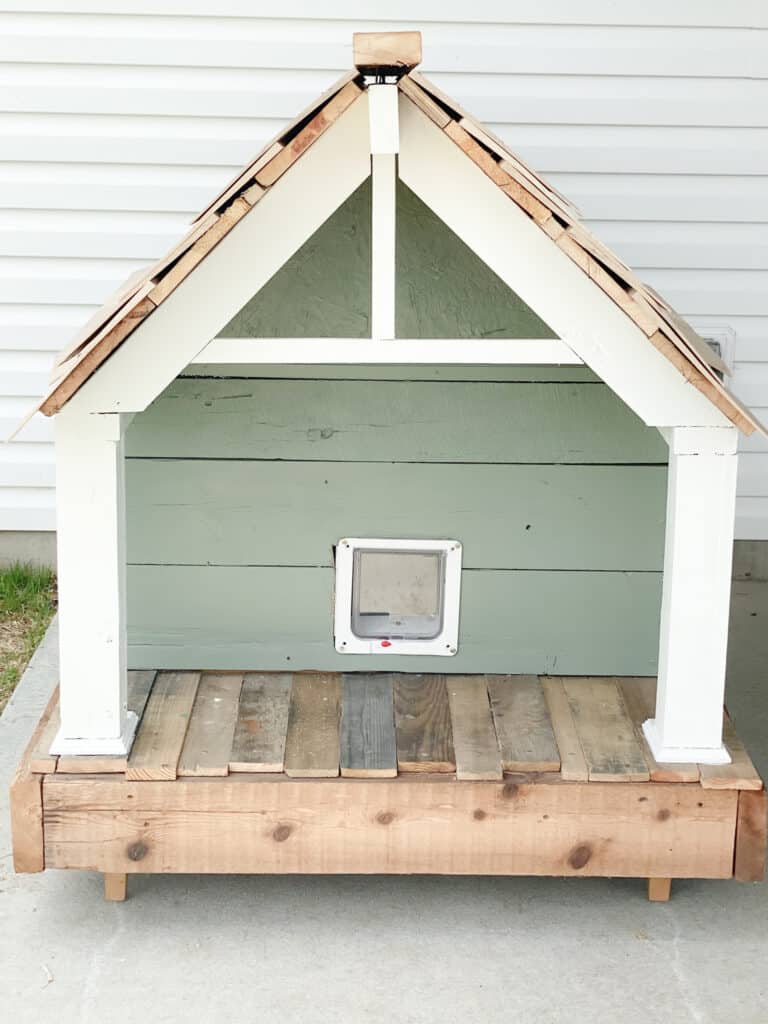 We only added a catflap in the front so dogs couldn't get in to them, unless they were really small. We also have to worry about racoons and other varmints in our neighborhood, but hopefully our kitties will be tough little fighters.
Tools only do what you tell them to, so once you have a basic working knowledge of them, there is nothing to fear! I have definitely never had formal training in the construction arena, but I love to use tools to create pretty things for my house or for a flip house.
What is a compound miter saw?
A compound miter saw is a blade that is stationary and is used to make straight or angled cuts. It moves up and down and the blade can be angled to make several different kinds of cuts.
Some people call these "chop saws" and that usually refers to a simpler saw that can only go up and down-hence the "chop".
This type of saw works really well if you need to make several of the same cut-like an assembly line.
The disadvantages to this type of saw is that you cannot do long cuts with it, like with a table saw or circular saw.
Depending on the blade you have attached, this can be used to cut lots of different materials such as wood, plastic or metal.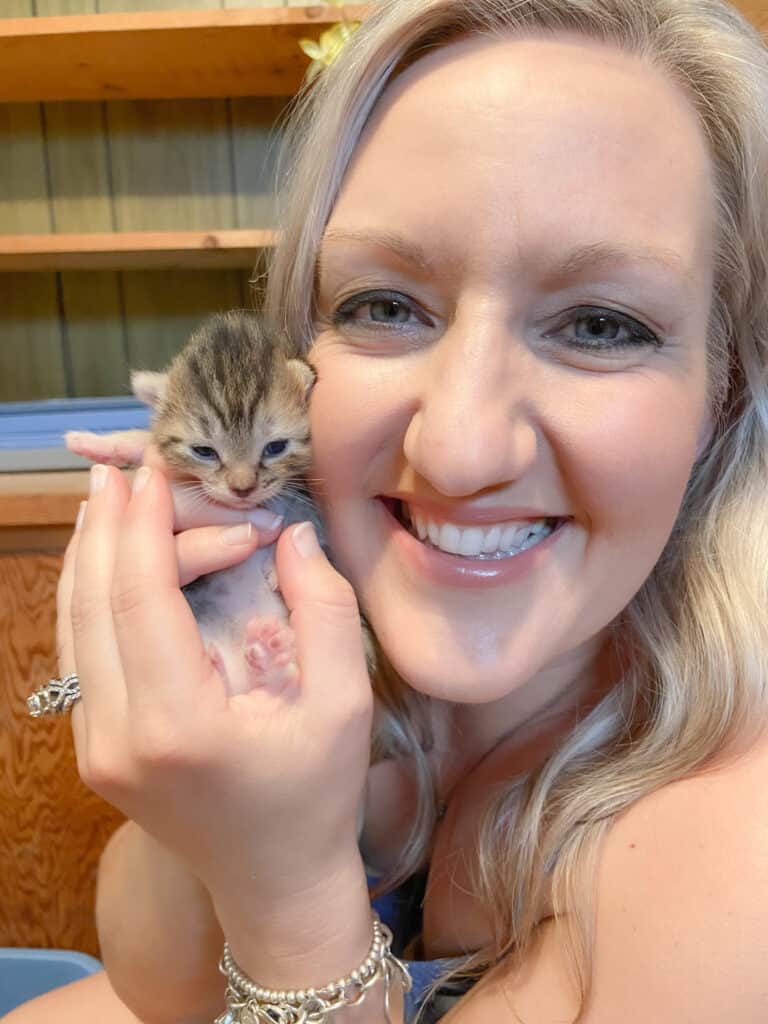 How to make a straight cut using a compound miter saw
Place the saw on a stable surface and ensure the cord is out of the way of the blade.
Rotate the angle of the blade to the center or 0 degree angle.
Move the safety pin so the blade can freely move up and down.
Mark the board at the right length, allowing for an extra 1/8 inch for the blade.
Line up the wood to the blade.
Secure the wood to the fence, keeping your fingers out of the way.
Put on your eye and ear protection.
Squeeze the handle to start the blade turning and slowly bring the blade down.
Release the handle and allow the blade to slow down.
Raise the blade and remove your perfectly cut piece of whatever!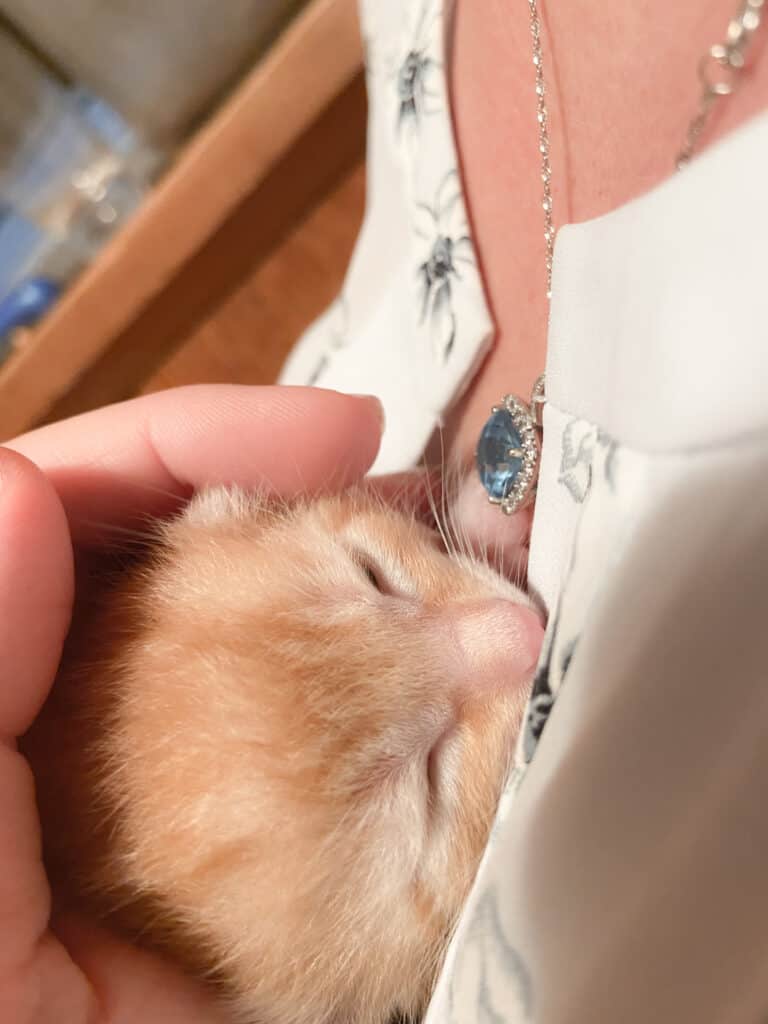 Tips for using a compound miter saw
The blade needs to be running at full speed before you touch the wood.
Moving the blade down slowly will prevent the wood from splintering.
Don't necessarily trust the laser if your saw has one to line the blade up perfectly. Ensure that the blade will come down on the wood exactly where you want it.
If cutting a small piece, allow the blade to come to a full stop before raising or the edge of the blade may catch that little piece and fling it!
Video Tutorial
Pin for Later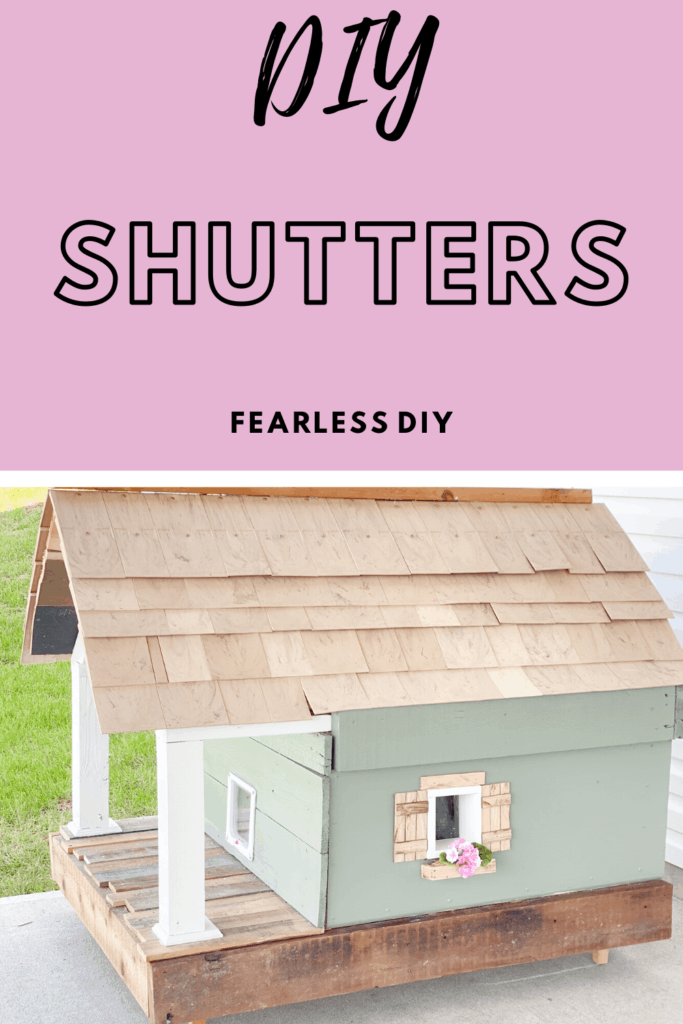 My hope is to inspire others to pick up tools and create something they love. I will strive to show you how to utilize what is around you to bring beauty and function to your home.
If there is a specific tool you would like to see demonstrated, please let me know and I will do my best to help you master it.
Also if you have any good names for kittens, we are accepting all recommendations! One is orange and one is grey/black striped.
Thanks for stopping by!
Go out and try something new.
Em 🙂