Come along as we build a raised garden bed in the Hugelkulture fashion. Most hugelkulture mounds are made right on the ground, but that would not be allowed in our neighborhood so we built a box to contain the mound. The word may be hard to pronounce, but the theory behind it is easy.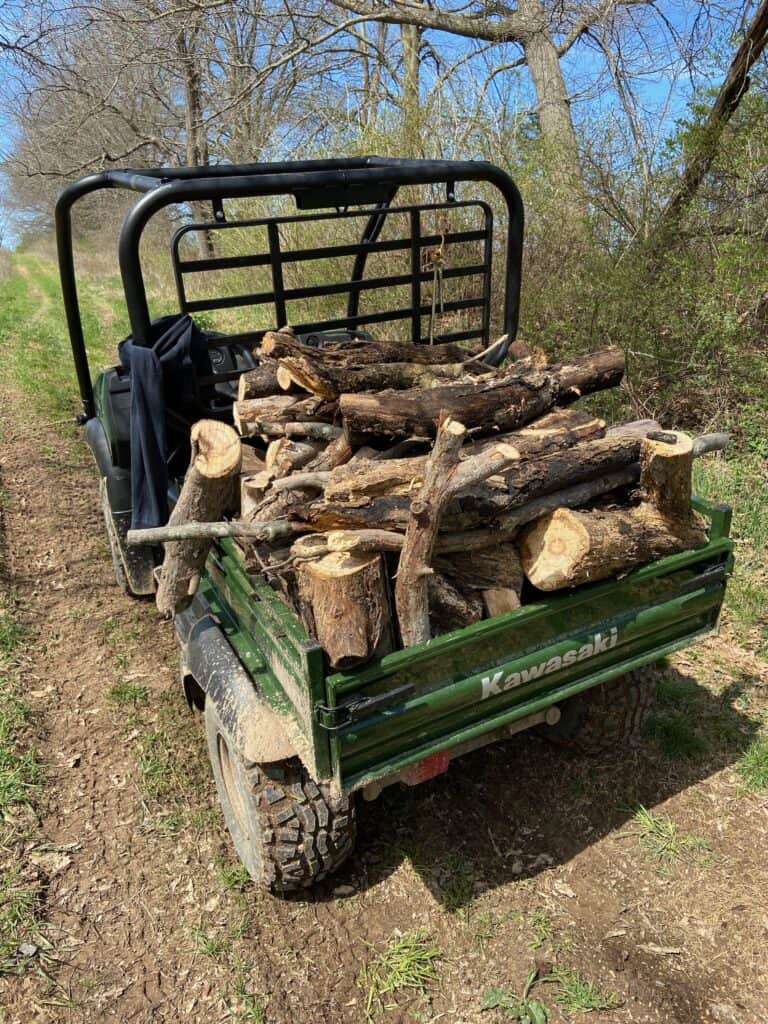 The base of the mound is made from hardwoods, then covered with limbs, grass clippings and leaves. Basically any organic material that will break down is good.
Over the years the bed will retain moisture as the wood will absorb water and then release it as the beds dry. Less watering for me and better for water conservation! The bed also provides its own compost as the wood and organic material breaks down and releases nutrients back into the soil after the first year.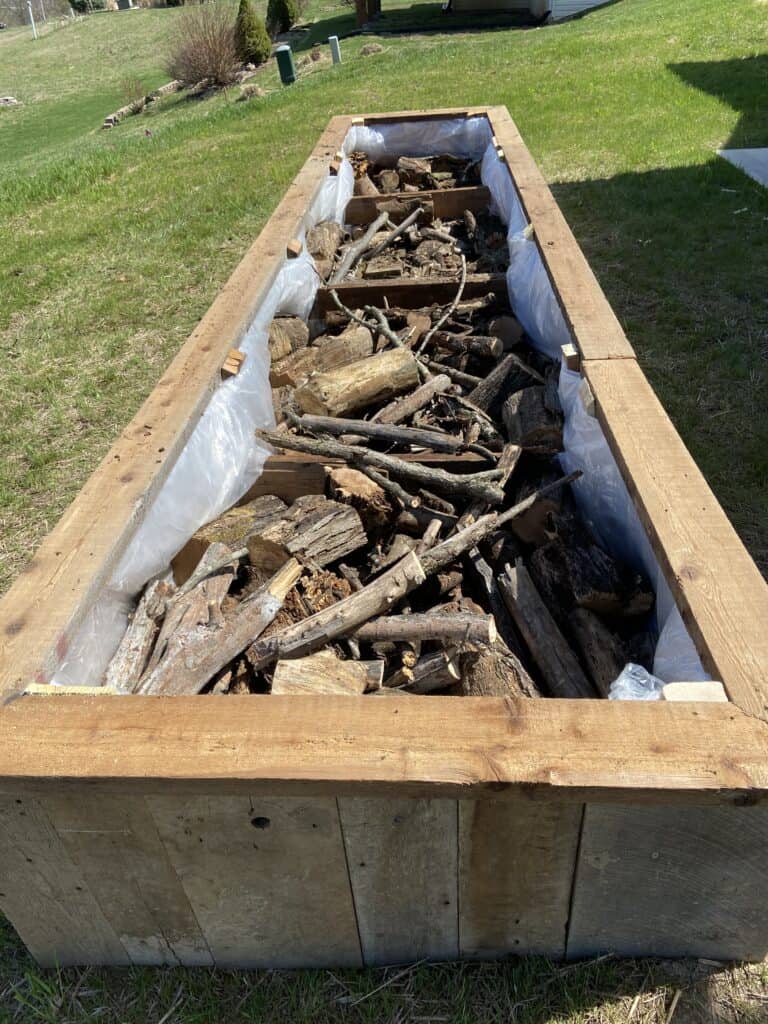 We mixed topsoil and garden compost for this first year because the wood pulls nitrogen out of the soil as it starts to breakdown. In subsequent years the material will release all those nutrients back into the soil will not require much fertilizer to produce lots of veggies!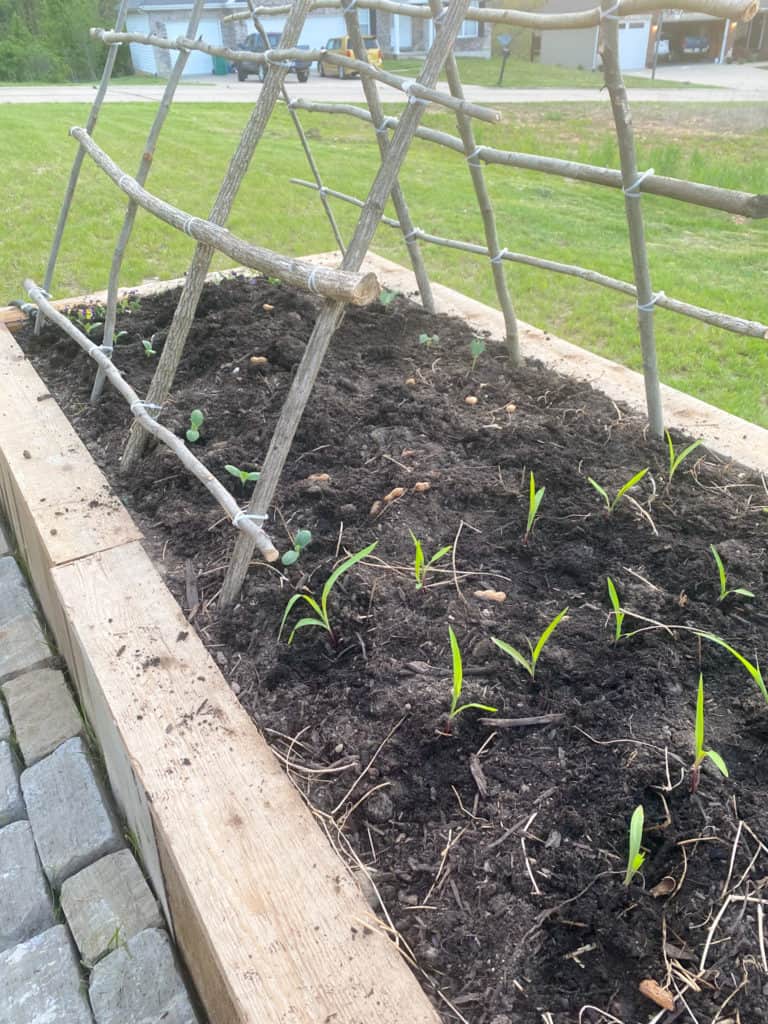 Steps to fill your raised hugelkulture bed
Lay plastic up the sides of your bed if there is space between the boards and dirt is likely to fall out of the cracks.
Fill the bottom of the bed with limbs, rotting wood, leaves and grass clippings.
Fill with topsoil and compost mixed together. In the coming years you won't have to add much compost because of the organic material already added.
OVERFILL-the dirt will absolutely settle so much more than you think to fill in the spaces between the limbs.
Mulch the bed to help with moisture retention and bug prevention.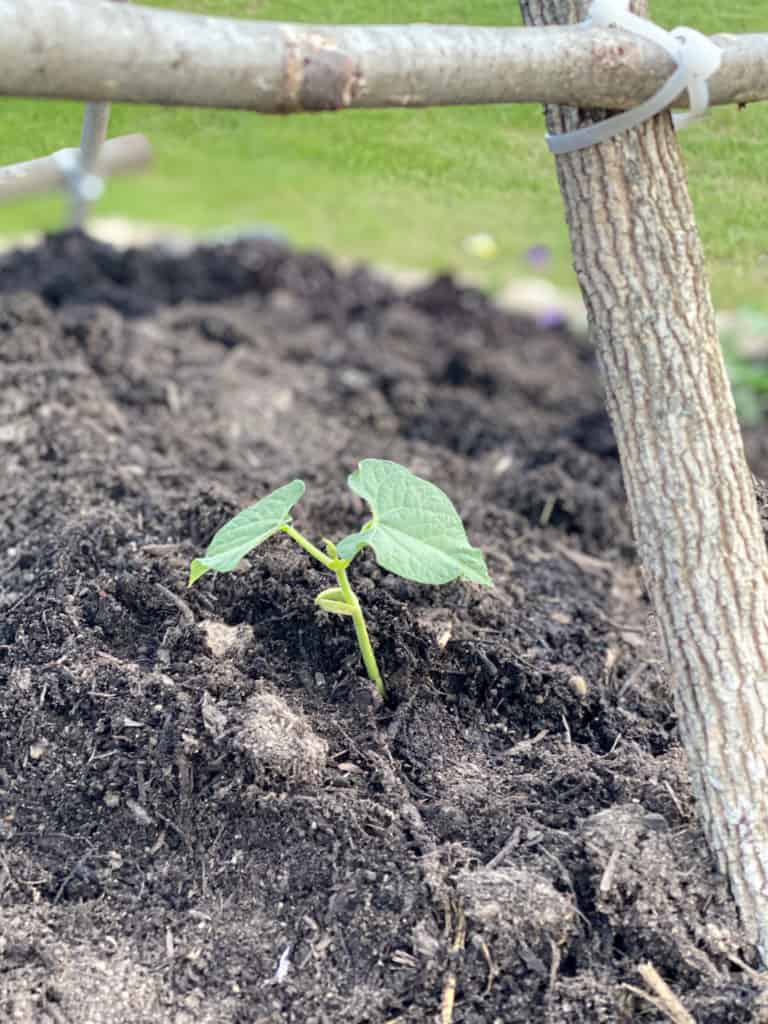 Benefits of Hugelkulture
Longer growing season because all the decomposing material provides warmth.
Increased water retention, decreased water usage, especially in the future.
Decreased need for compost in the future
Use wood and materials that otherwise would just go to waste
This is the year of raised beds at our house. We just finished a raised herb garden bed as well. Click here to see that post!
Video Tutorial
Pin for later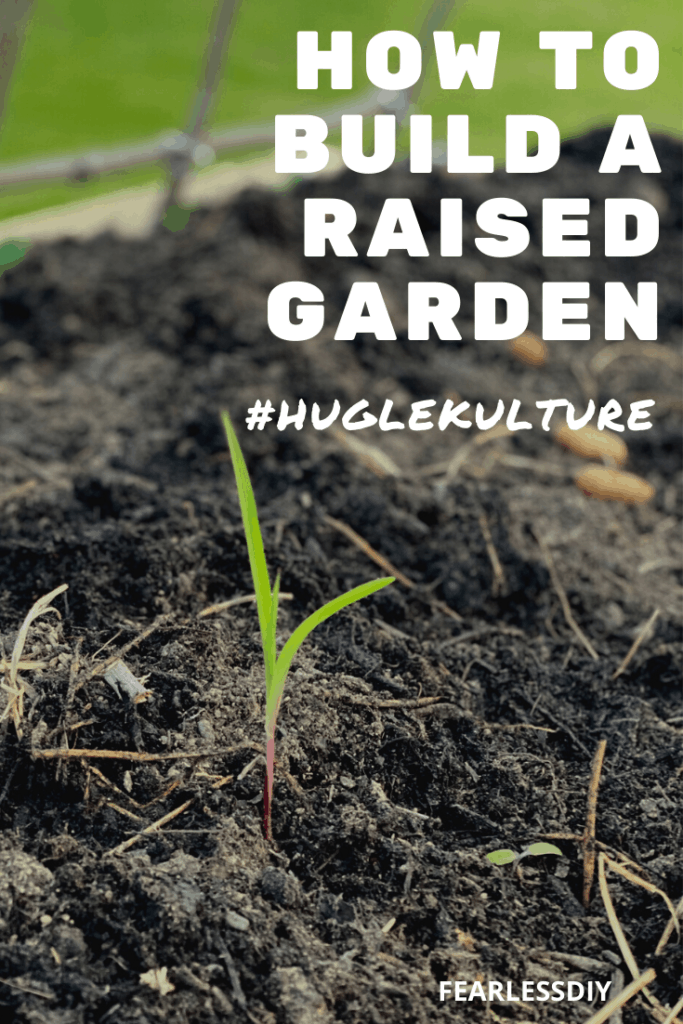 Thanks for reading along. If you have any questions, feel free to reach out!
Em 🙂