Decorate for Valentines Day with this simple Antique Postcard Valentines Garland. It's easy to make and the vintage feel makes it even more special.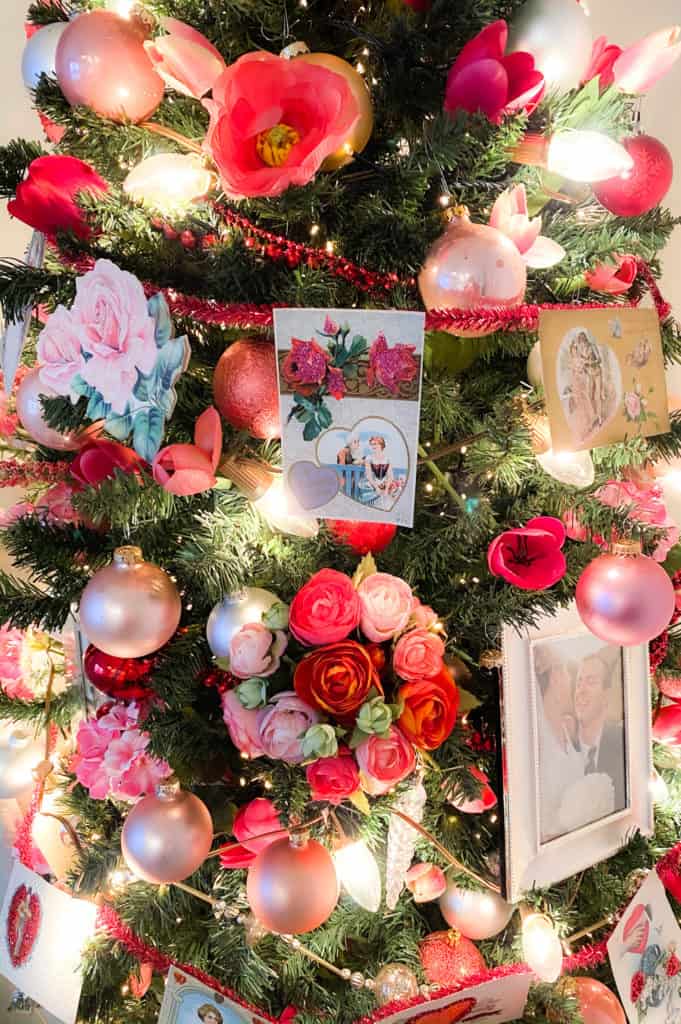 If you are like me, then you love anything with white twinkly lights. I think that's why its so hard for me to take down all my Christmas decorations. There is nothing to fill those dark corners with light anymore.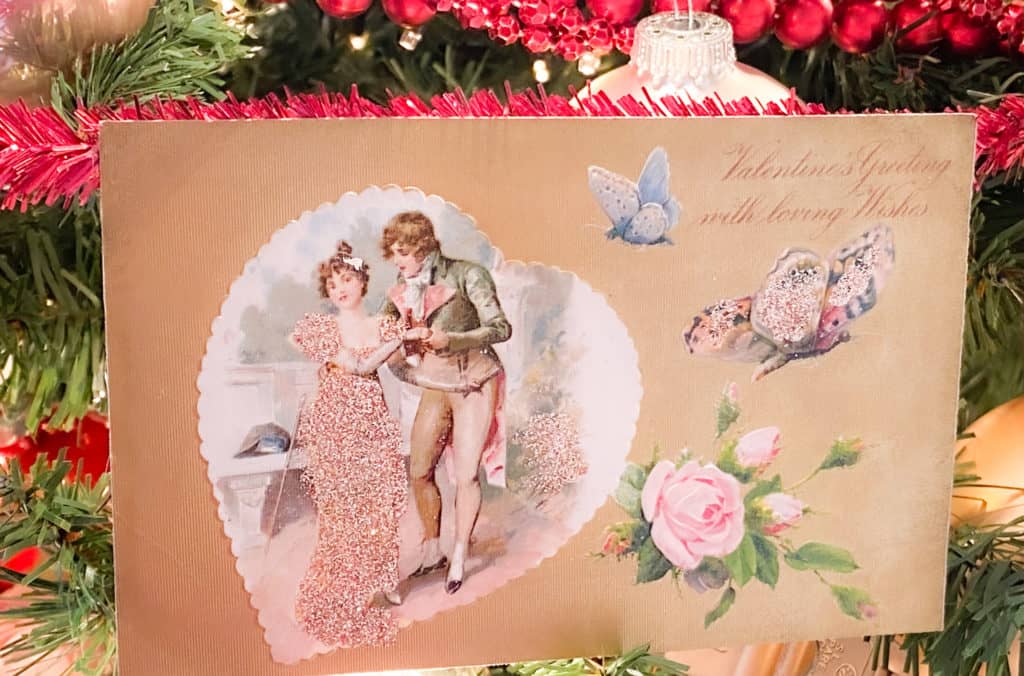 Decorating your tree for different holidays is one way to extend that cheery feeling until summer comes back around and fills our days with light. Add some pink, red and white balls and some glitter and you have a Valentines Day tree.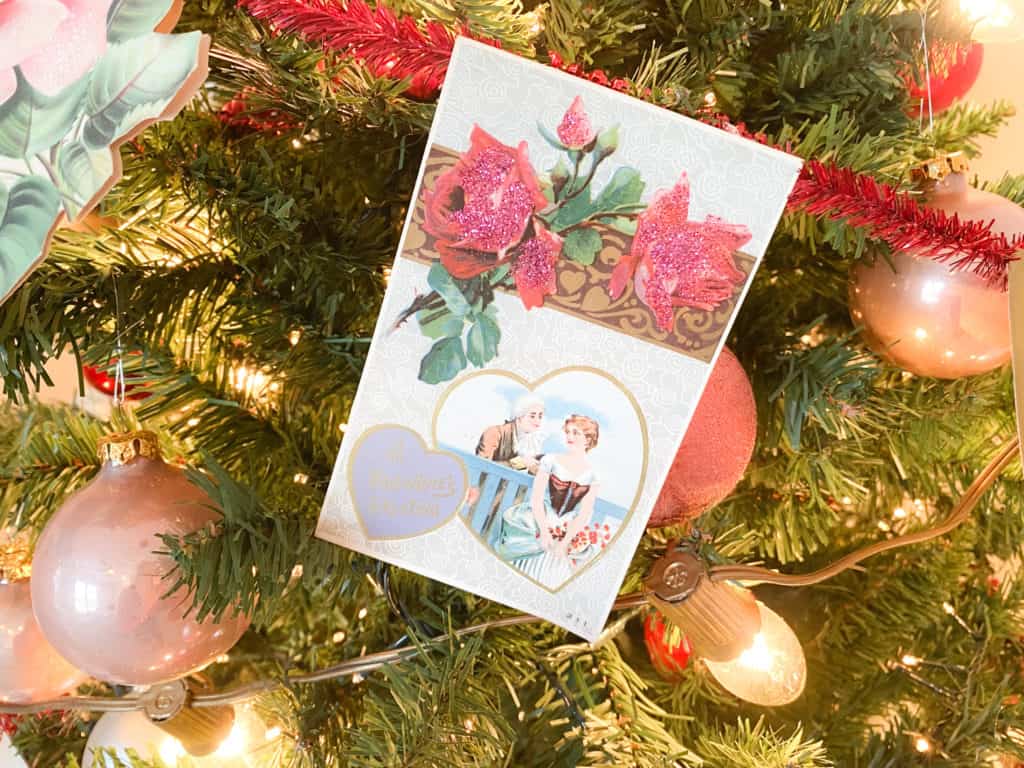 Love of Vintage
Long ago I fell in love with vintage postcards, letters and graphics. They evoke a sweeter time gone by when communication was well thought out. No one sent off a text. Letters were purposeful and well planned. A handwritten note is still something I treasure. That's probably why I have stacks of old birthday cards and every note my husband has ever written me!
Antique stores usually have a random assortment of old postcards and letters. If you are lucky enough to find them at a reasonable price, it's good to pick them up along the way. Usually I will pay up to $2.00/postcard, but that has to be for a really special one.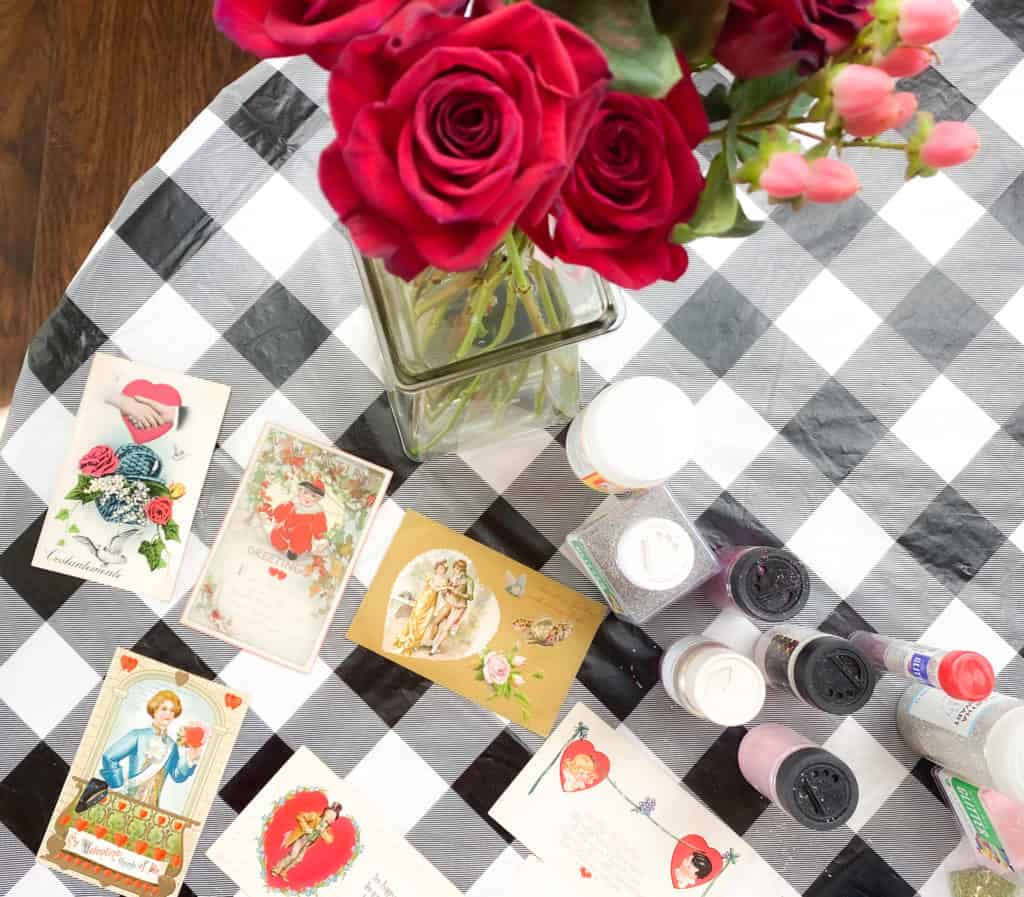 How to make an antique valentines postcard garland
Find vintage postcards at a local antique store, eBay or Etsy.
Protect the table with a vinyl tablecloth or newspaper.
Apply the glue and glitter, let dry
Lay out the postcards in the arrangement that you like best
Start in the center of the garland and work out on both sides to keep it even
Leave a little ribbon, rope or wired garland at each end to make attaching to the tree easier.
Decorate your tree, mantle or shelf!
Supplies needed to make a postcard garland
10-12 vintage postcards(for a 6 ft garland-less if they are all horizontal, more if they are all vertical. I usually get both kinds.)
Glitter, assorted.
Mod Podge or Elmer's glue
Hot glue gun
Hot glue sticks
Length of ribbon, rope or wired garland
Video Tutorial
Pin for Later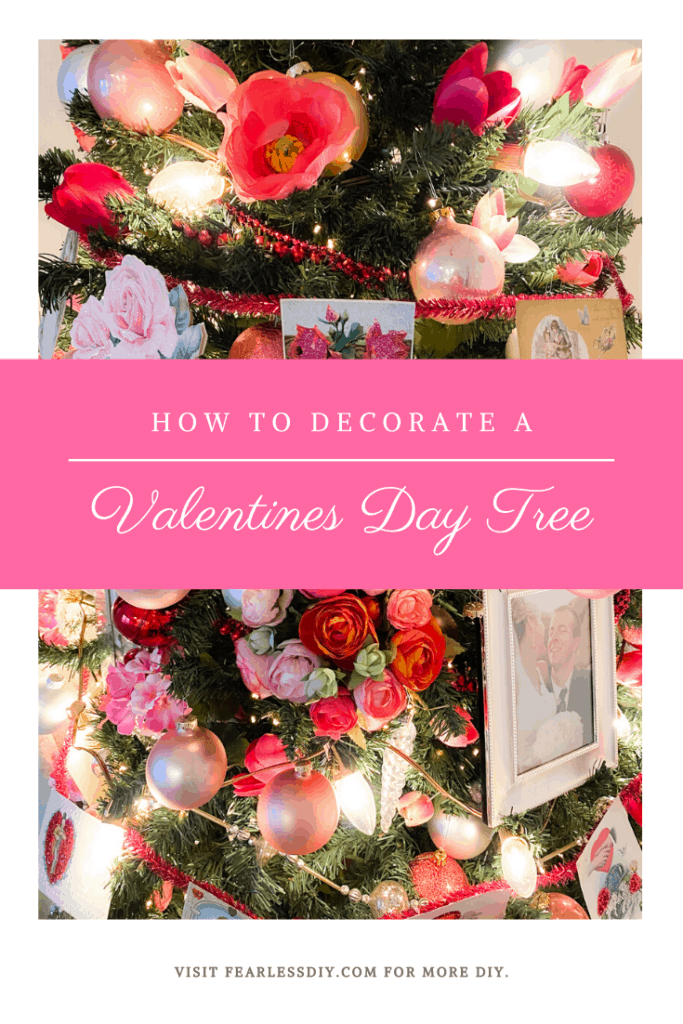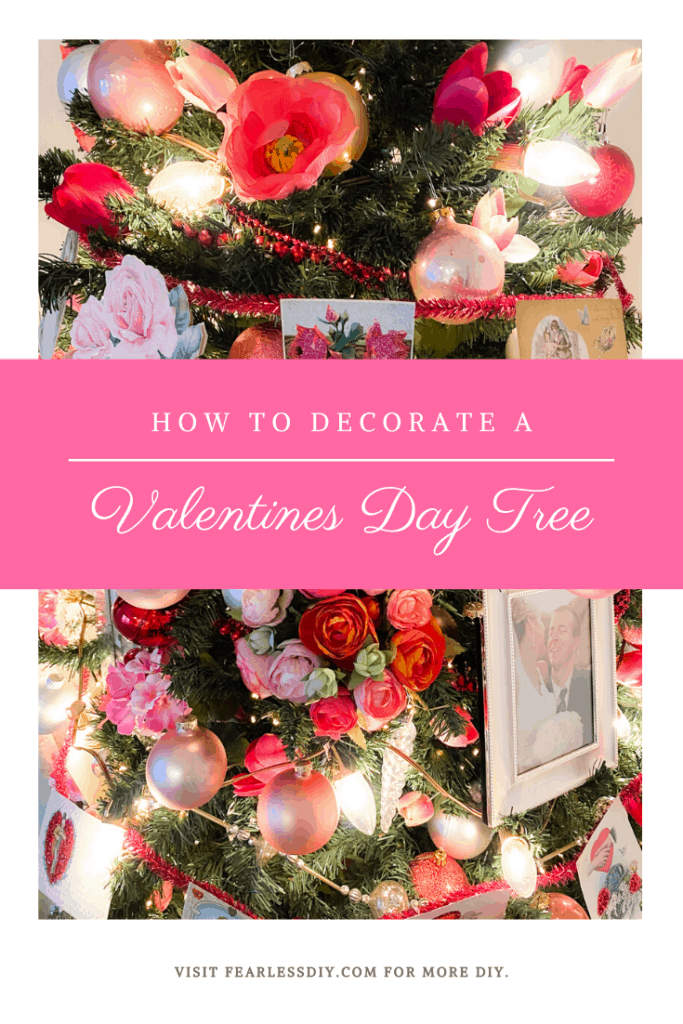 I love decorating with antiques because these pieces come with history. The life they were apart of adds something special that you just can't get with a store-bought item.
Thank you for coming along!
Emily 🙂