Preparing for Christmas is my favorite thing to do. For those of us with romance in our souls, Christmas is a time of possibilities! There is always a chance of magic in the air.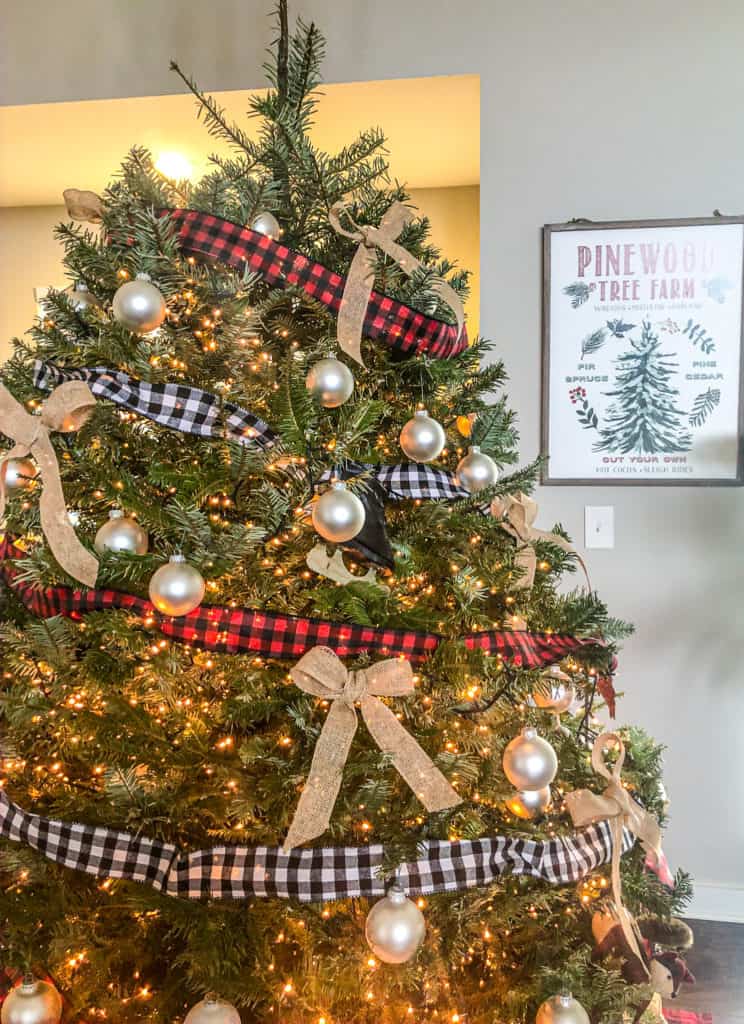 I love to decorate for this season because the simplest things can make the biggest difference. Twinkle lights added to anything bring out the fun. A little bit of greenery on a shelf brings back wonderful memories of times past.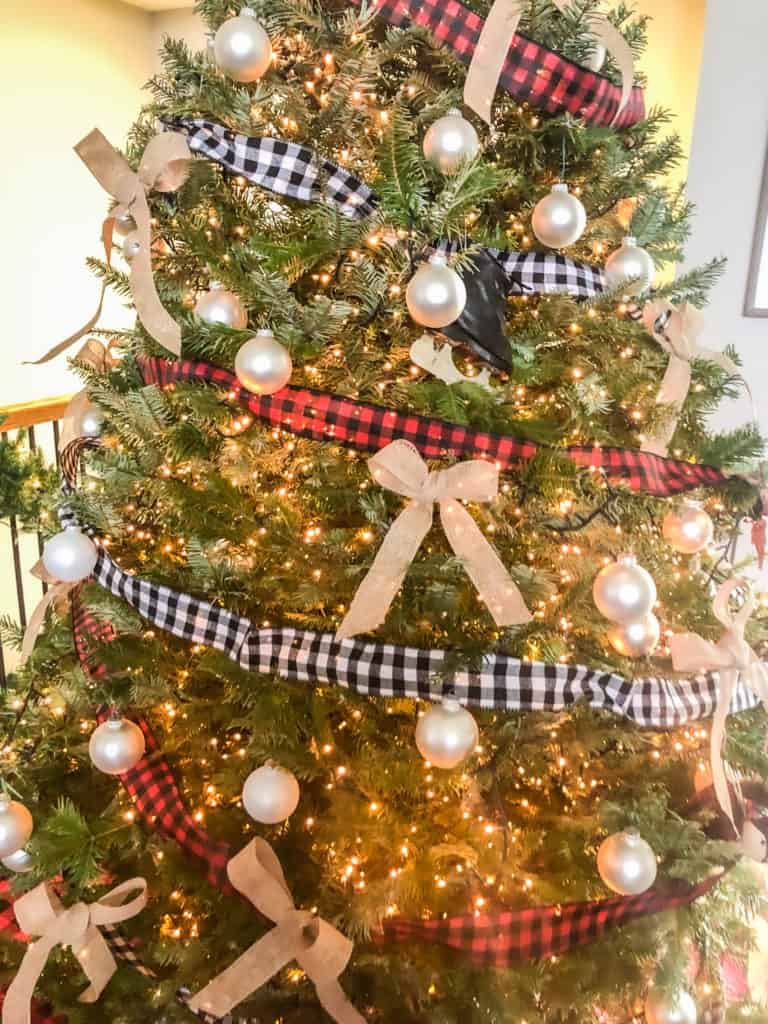 This year I tried something new. I tried a more minimal decorating scheme than before. There may have been up to five Christmas trees in my house before I met and married my husband. He, on the other hand, did not ever put up a tree in his house before we got together.
So I'm slowly compromising and paring down my decorations. Today I just have two trees because that's what fits best in this house.
Fresh Frasier Fir Christmas Tree
We got a fresh Frasier fir for the living room because I just wanted a real tree this year. My parents land has lots of cedar trees, so I had grown up with that amazing smell permeating the house during the season. If you've ever had a cedar tree though, you'll know that they are incredible prickly! It makes decorating them very uncomfortable unless you are wearing gloves and long sleeves.
Be sure to treat your evergreens with Wilt Pruf before you bring them inside to ensure they last all through the season. Learn how to preserve fresh evergreens here.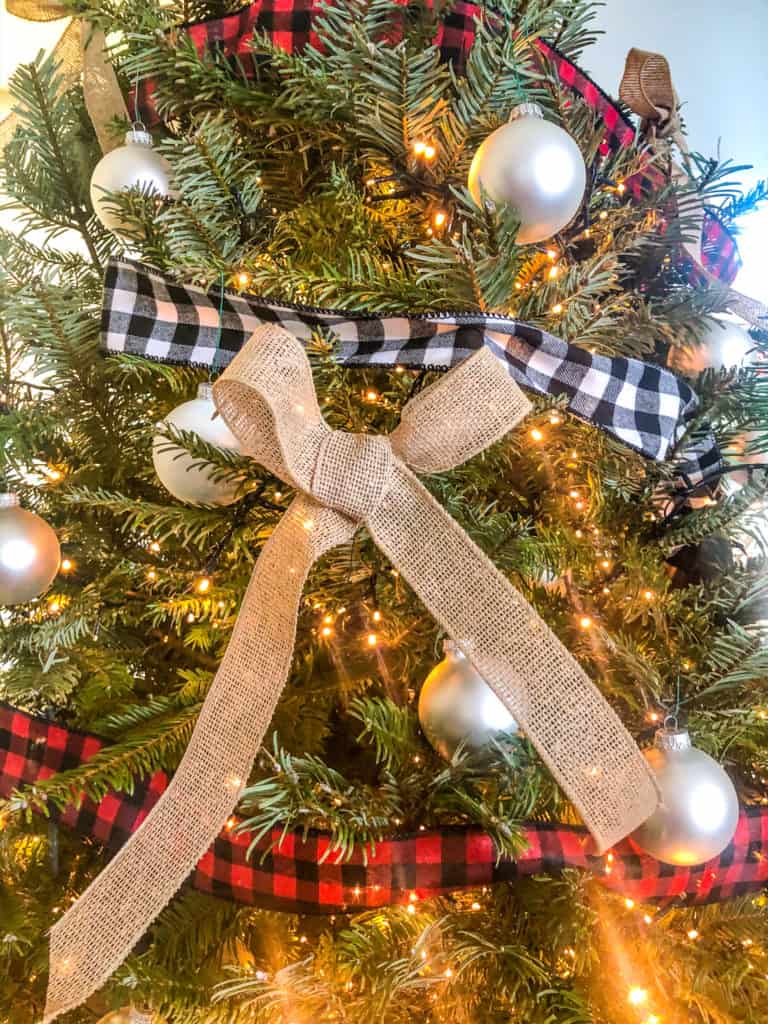 We visited the Christmas Place in Pigeon Forge a few years ago and saw the most beautiful trees ever. I thought about the lights they had for almost a year and finally decided to invest in them.
Warranty on lights
They are more pricey, but they have a ten year warranty (equivalent to 50,000 burn hours) that includes just about every damage possible. They will replace them if they still stock them, or give you a credit towards a new set of lights if not. They are guaranteed to never tangle which I thought was impossible!
I recently emailed the company because I could not find the warranty on their website. They reassured me that the warranty indeed existed and would continue to be honored.
The lights have different functions or stay lit all the time depending on your mood. I like the twinkle option! This big tree only needed two strands. It seems like they are crazy expensive, but 10 year warranty, never tangle, amazing lights are worth the investment!
Best Christmas Lights Video
Shop this post
Pin for Later
Try something new this season, even if it means leaving some old decorations in the basement. I love tradition, but sometimes simplifying your decor brings a new joy to the season.
Emily 🙂