These healthy blueberry oat muffin tops are perfect for busy moms on the go or anyone needing a quick breakfast or snack. They are the perfect size to stick in the toaster and have a delicious treat anytime.
I loved watching Paula Deen on her cooking show. She was funny and always made food with love, even if it wasn't so health conscious. Since she was diagnosed with diabetes she has come out with several cookbooks with more healthy options. This recipe originally came from her cookbook "Paula Deen Cuts the Fat" and can be found here.
I tweaked it a little more to make it dairy free and to cut down even more on the sugar and fat. Believe it or not, this recipe has no oil and only 1/4 cup of sugar!
Jump to Recipe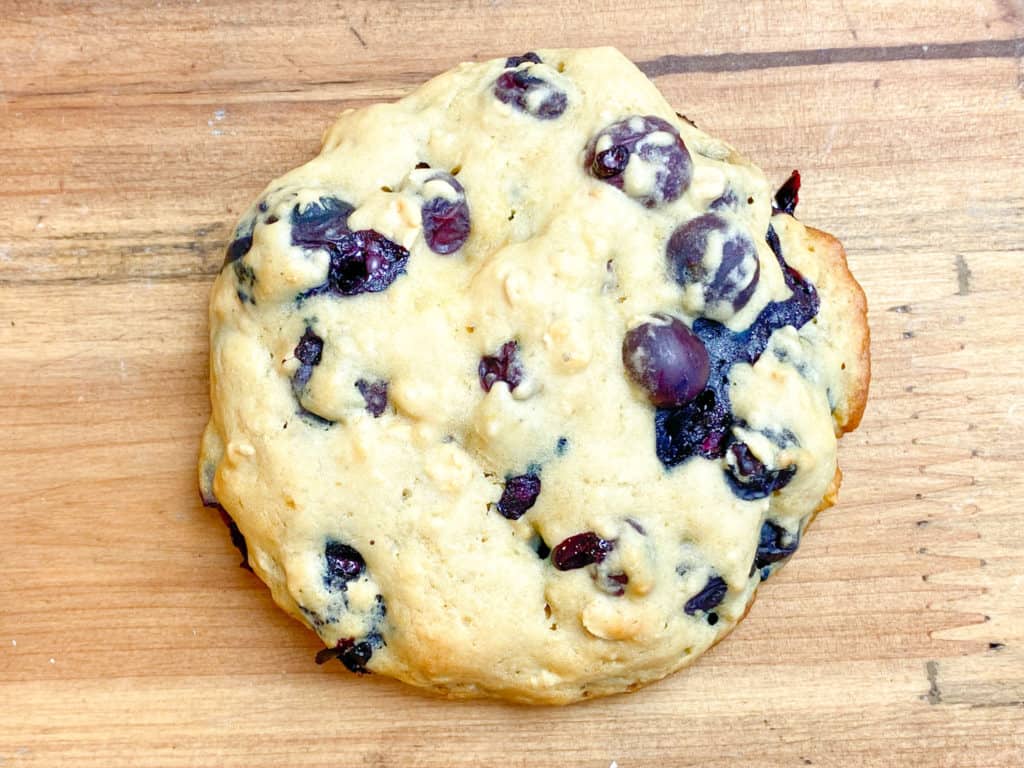 Jump to Video
They are full of healthy berries, oats, applesauce and can be made with whole wheat flour. Any berry may be substituted for the blueberries and they can also be made using frozen berries!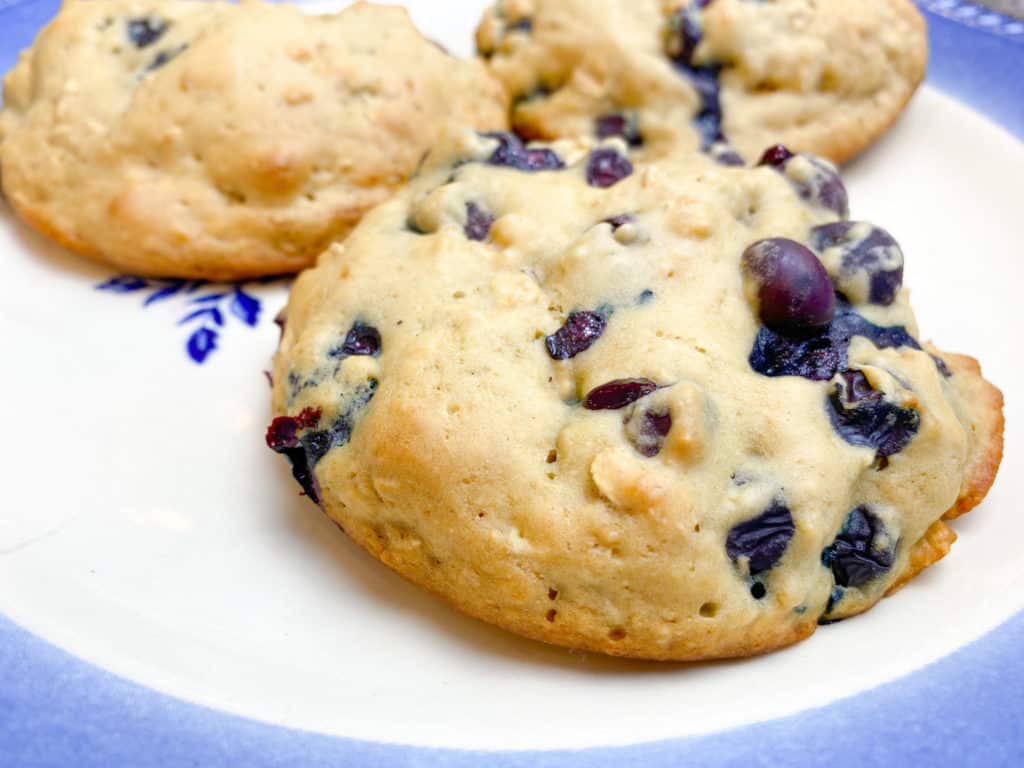 Blueberries are full of antioxidants and vital nutrients. These muffins are dairy free, nut free and oil free! The applesauce takes the place of the oil and the muffin tops come out moist and delicious without the addition of the added fat and calories.
How to make Blueberry Oat Muffin Tops
Preheat oven to 325 degrees
Mix together the wet ingredients
Add in the splenda/brown sugar
Combine the dry ingredients except for the oats
Mix together the wet and dry ingredients
Add in the oats
Fold in the blueberries
Grease the muffin top pan
Fill 2/3 full
Bake for 15 minute or until the tops are lightly browned and a toothpick inserted in the middle comes out clean.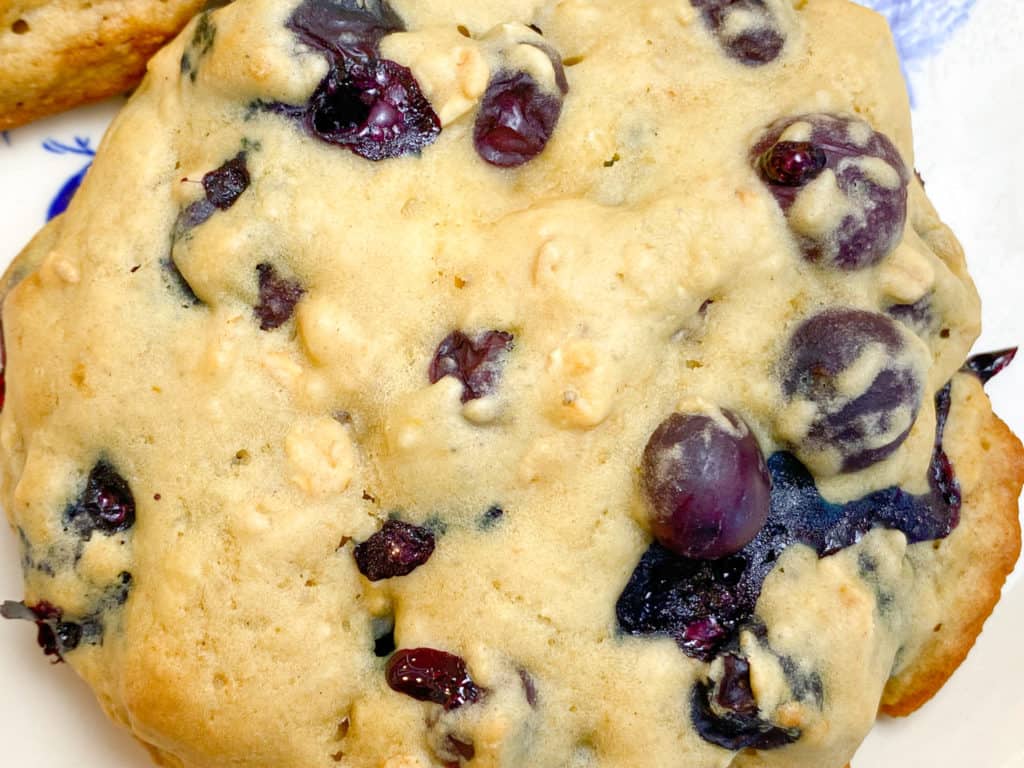 Substitutions
Whole wheat flour for the white flour or half white, half whole wheat
Strawberries for the blueberries
Frozen berries for fresh. If using frozen, sprinkle one tbsp of flour on the frozen berries and stir to help minimize the juice bleeding throughout the muffin.
lemon extract for the vanilla to make Lemon blueberry muffin tops
Video tutorial on how to make blueberry oat muffin tops
How to store blueberry oat muffin tops
Once cooled, place in an air tight container and they can be kept on the counter for 3-4 days.
If placed in the fridge, they will last up to one week.
Frozen, they will be good for up to 3 months!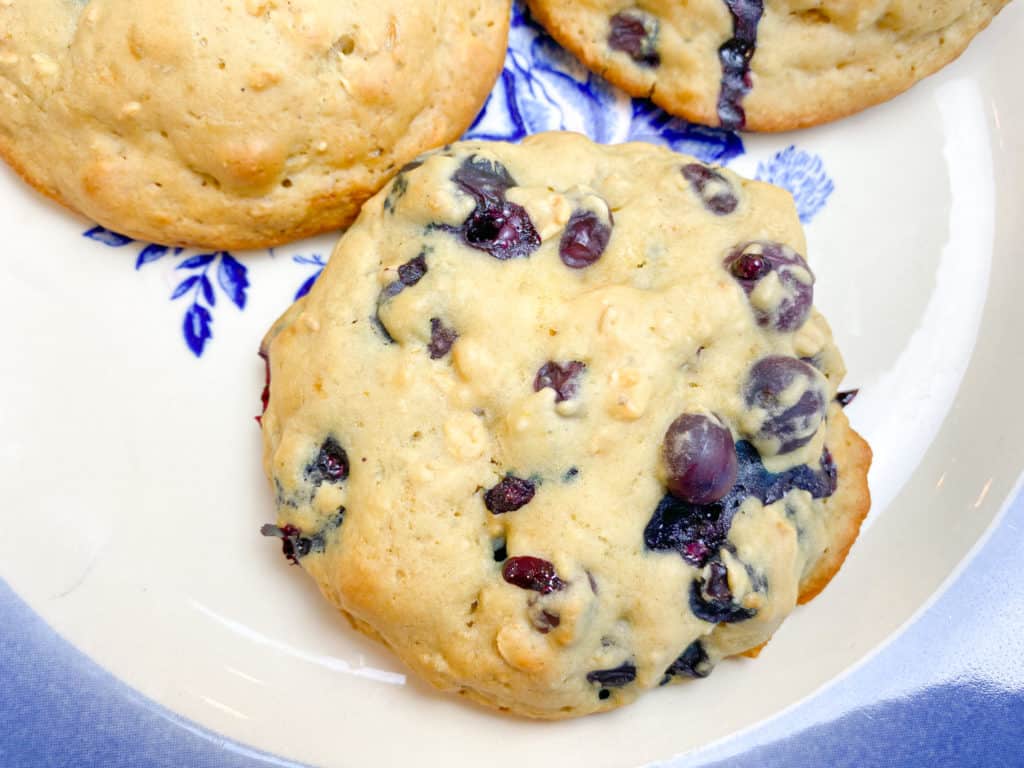 Blueberry Oat Muffin Tops
These muffin tops are a quick healthy option for breakfast or a snack that contain blueberries, applesauce and oats. The whole family will love these!
Ingredients
1

cup

cashewmilk

2

XL

eggs

1

tsp

vanilla

¼

cup

applesauce

¼

cup

brown sugar

¼

cup

Splenda

2

cups

flour

1½

tsp

baking powder

1

tsp

baking soda

½

cup

old fashioned rolled oats

1

cup

blueberries fresh or frozen, thawed
Instructions
Mix together cashewmilk, eggs, applesuace and vanilla.

Mix together flour, baking soda and baking powder.

Incorporate the dry ingredients into the wet.

Fold in the blueberries being careful not to overmix.

Fill muffin top pan ⅔ full.

Bake for fiteen minutes or until the tops are lightly browned and a toothpick in the center comes out clean.

Let cool for a few minutes in the muffin top pan, then move to a wire rack to cool.

When completely cooled, place in separate freezer safe bags and freeze!
Video
Pin for Later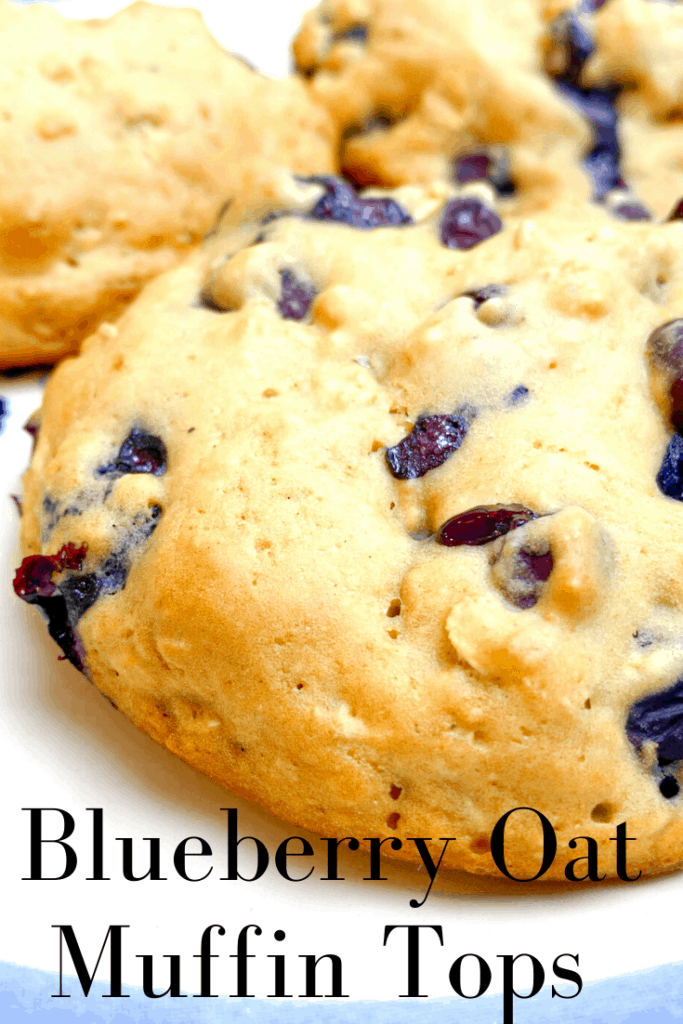 I know we are all looking for ways to be healthier, especially as its the beginning of a new year and a new decade. Small substitutions can make a big difference in our overall health. Even just adding in a few more fruits and vegetables can be a big boost to our overall health. These muffins are an easy way to add in delicious fruits for the whole family to enjoy.
Thanks for visiting!
Emily 🙂