Need an easy dessert for Easter? Whip up this delicious, moist Easter Coconut Cake using a white cake mix, whipped topping, coconut cake and your favorite Easter candy!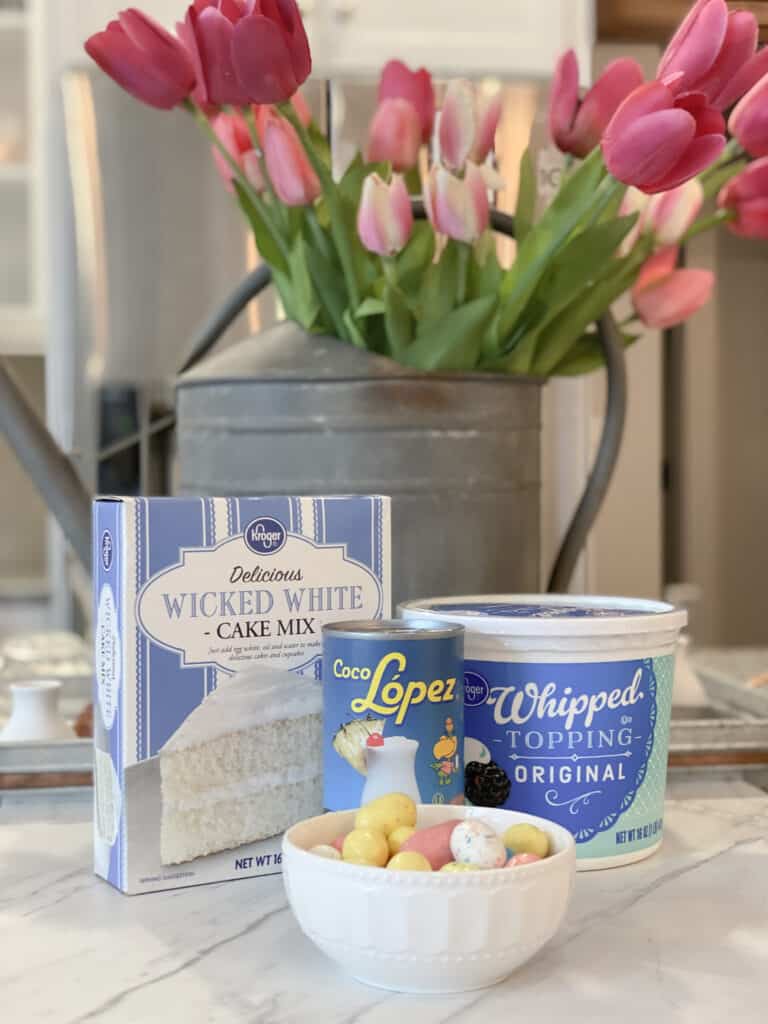 Make this cake the day before your event and assemble in that morning for best flavor. It really improves with spending the night in the fridge. You can make it into a two tier cake or a simple one layer cake, it will not affect how delicious it is.
Steps to make the Easter Coconut Cake
Make the white cake mix according to the directions, either 13×9 or two 9 inch round pans for a two tier cake.
While baking, open the can of cream of coconut and incorporate the ingredients together. Often times the fat separates from the liquid in storage. If you have a hard time getting it smooth, just heat in the microwave in a bowl for 30 seconds and whisk together.
Mix your sweetened coconut and food dye until it's your preferred shade of green for grass.
Cook the cake until firm in the center or a toothpick somes out cleanly.
Poke holes all over the top of the hot cake. Pour the cream of coconut over the still warm cake.
Allow to cool completely. Store in the fridge covered with Saran Wrap until it's time to ice the cake.
This cake is much better a day or two after it's made when stored in the fridge.
Cover the top with one regular sized contained of cool whip if using a 9×13 cake pan. You will need a large sized container of cool whip if doing a two layer cake.
Place the bottom layer on your plate, add a layer of cool whip to the top, then add the other layer of cake.
Then smooth the whipped topping over the top and sides of both cakes.
Add the sweetened, colored coconut flakes to the top of the cake.
Decorate with robins eggs, reese's eggs or your favorite Easter candy.
Keep in the fridge until it's time to serve.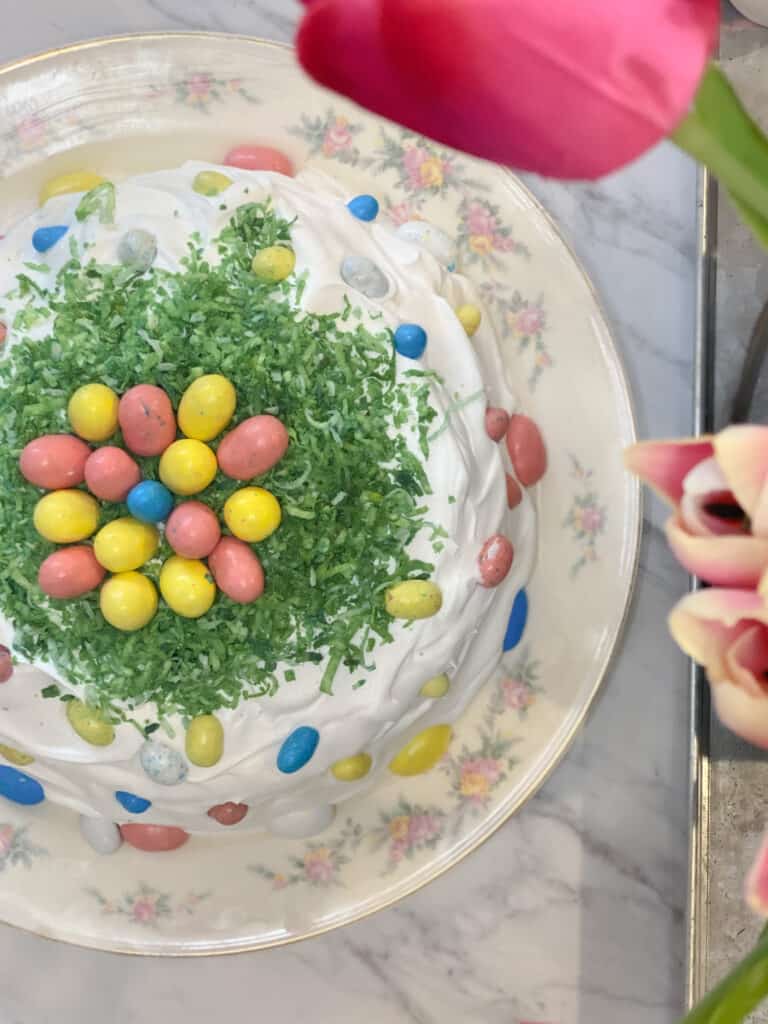 Video tutorial for Easter Dessert
Thanks for stopping by! I hope you and your family have a wonderful Easter holiday.
Emily 🙂