Celebrate the changing of the seasons with this winter front porch makeover. Thrifted or found items made this makeover economical and fun! The baskets and wooden toboggan were found at an estate sale. The greenery over the door was from an estate sale that I went to years ago and got leaf bags full of lit garland! I flocked the little trees next to the door to save money. The full process can be seen here on youtube at "How to Flock Your Christmas Tree" or a full blog post here "How To Flock A Christmas Tree".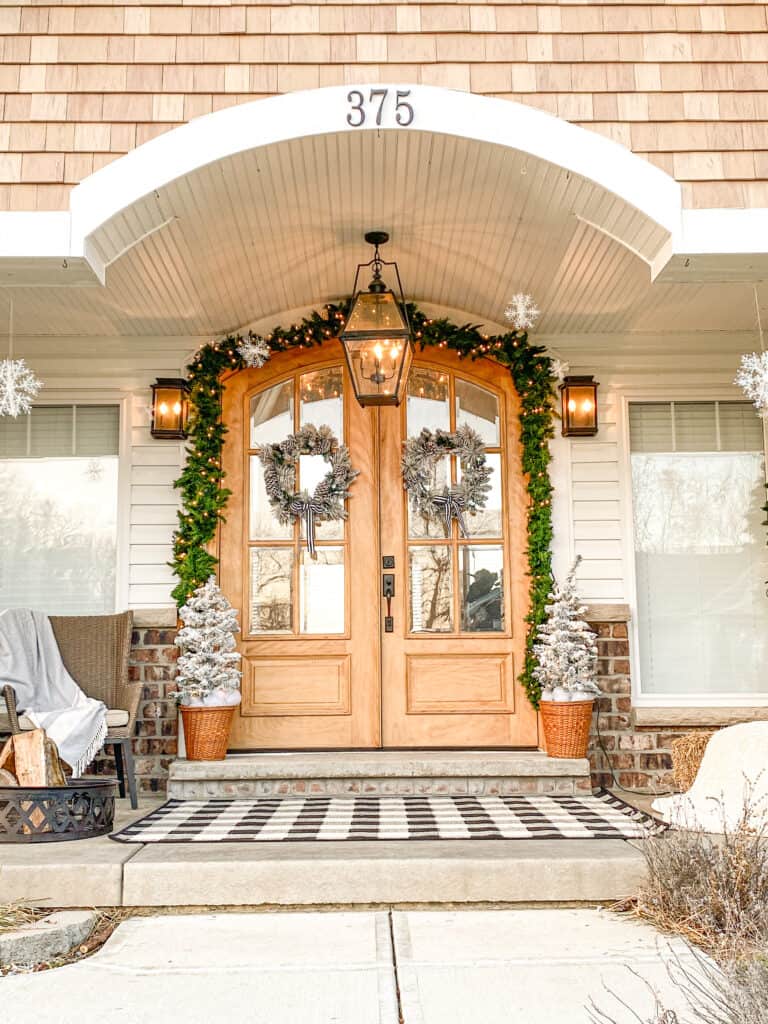 I just envisioned a little winter scene that included ice skating, bonfires and sledding. This winter has been lacking in the snow department so I hung up some iridescent snowflakes to sparkle and shine. I can picture a family going sledding, then huddling up next to the fire to warmup in between runs. My favorite part of decorating the porch is when people tell me it makes them smile or that they love it. That's why I decorate, just to put a little happiness into others' lives, even if just for a moment.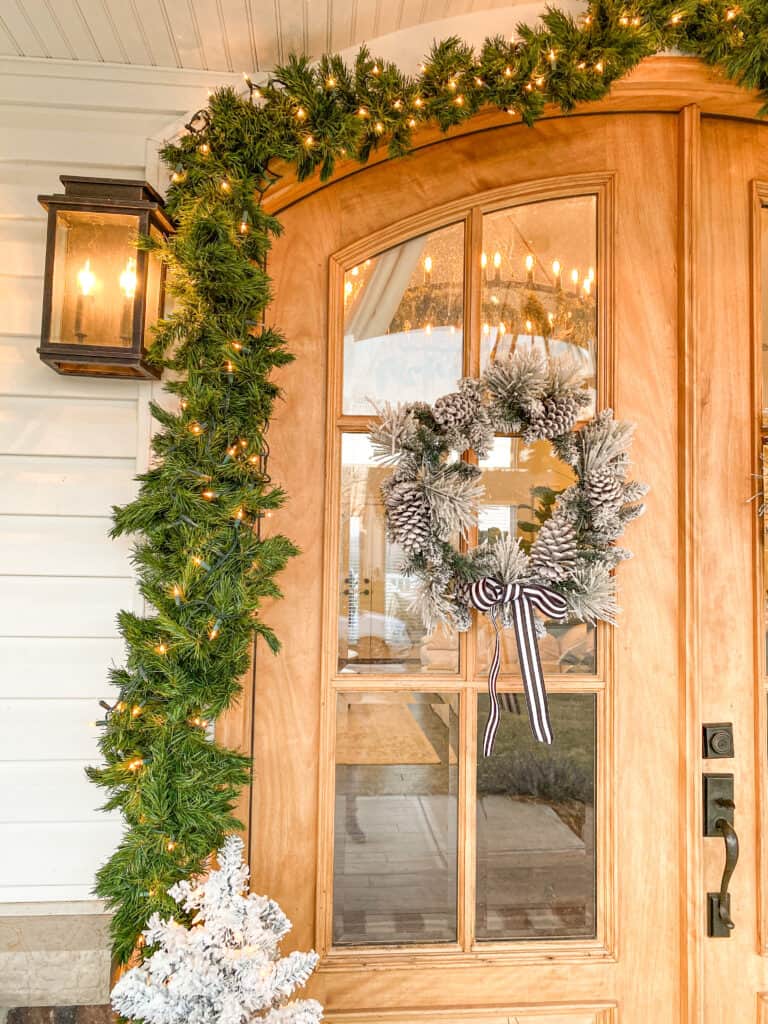 Finding fun props for your winter porch
These sweet flocked wreaths were such a good deal at Walmart for ~ $13 a piece! I added the black and white ribbon that also came from Walmart. The trees were from Walmart during Christmas time and I flocked them at the same time that I flocked our big tree. They were ~$25 for the both of them and the baskets were super cheap at an estate sale.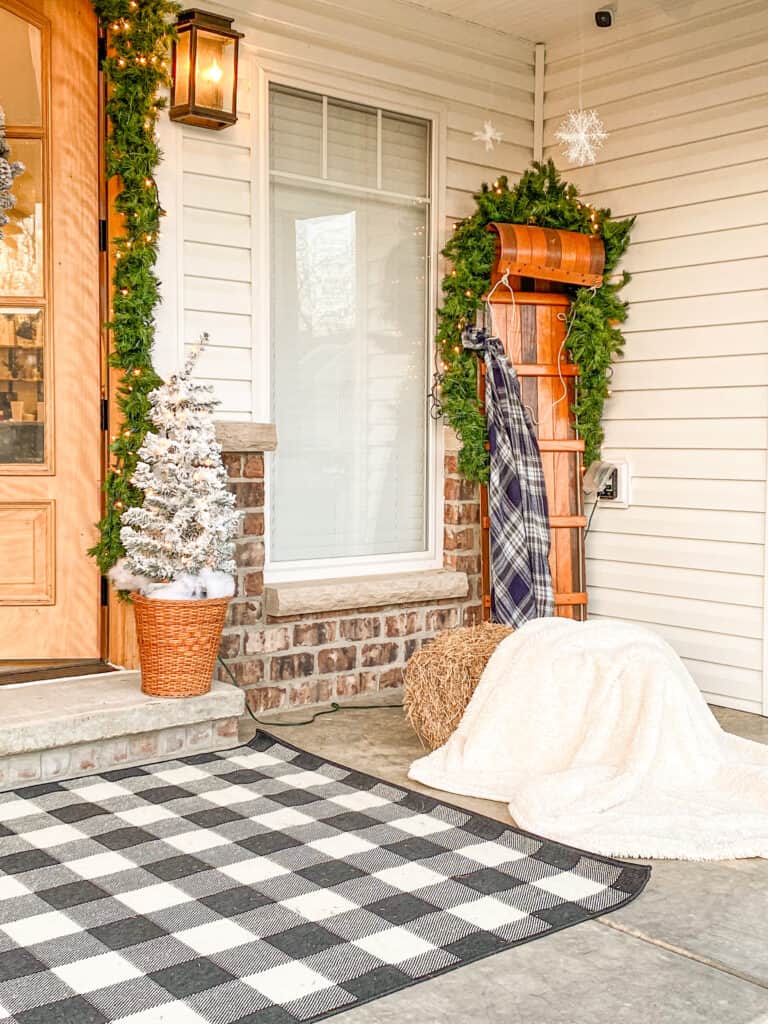 We foraged the firepit from a field near our house and spray painted it black with a .96 cent can of walmart spray paint! Obviously it doesn't function anymore as a true fire pit because I knocked the legs off, but I think it looks cute and it was free!
That toboggan was a major score at an estate sale down in the city. I saw it leaned up against the wall in the garage and snagged it! I love finding unique vintage things and incorporating them into my decor.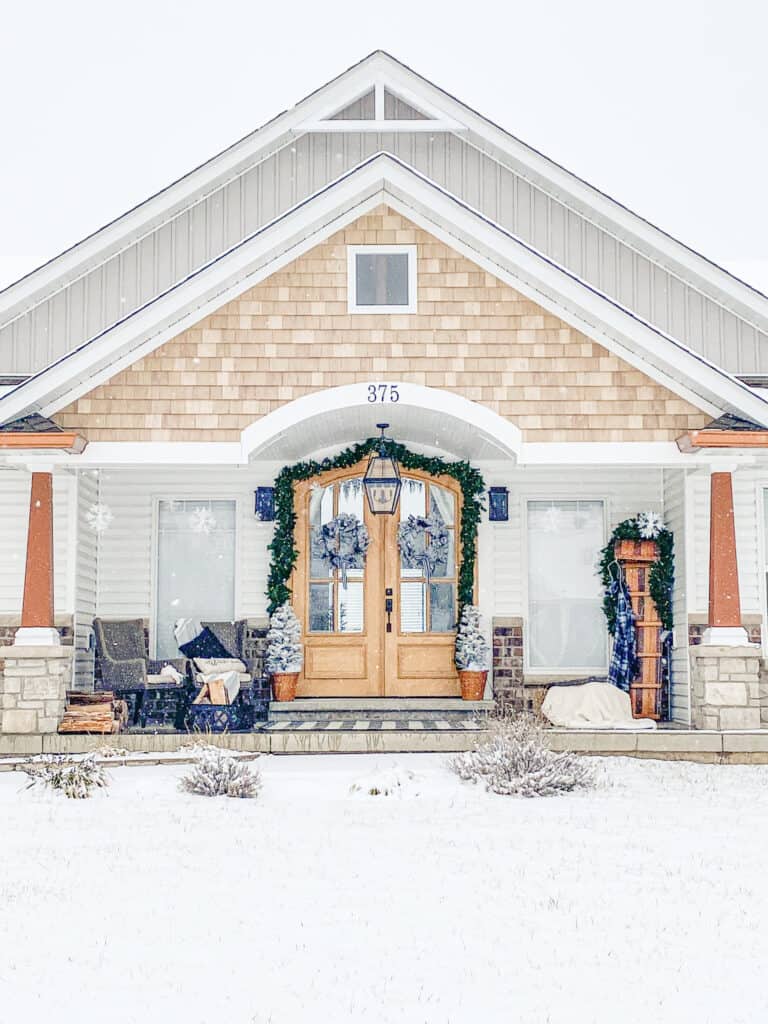 We just didn't get a lot of snow this year, so I hung some glittery snowflakes from the ceiling. Then one day we finally got some snow and I rushed out before work to get some pictures with actual snow! I didn't get the chance to sled yet this year, but I'm hoping for one more good snow before it starts warming up.
Shop this post
Buffalo Check Rug-Home Depot
Blue/White blanket-Home Goods
White blanket-Pottery Barn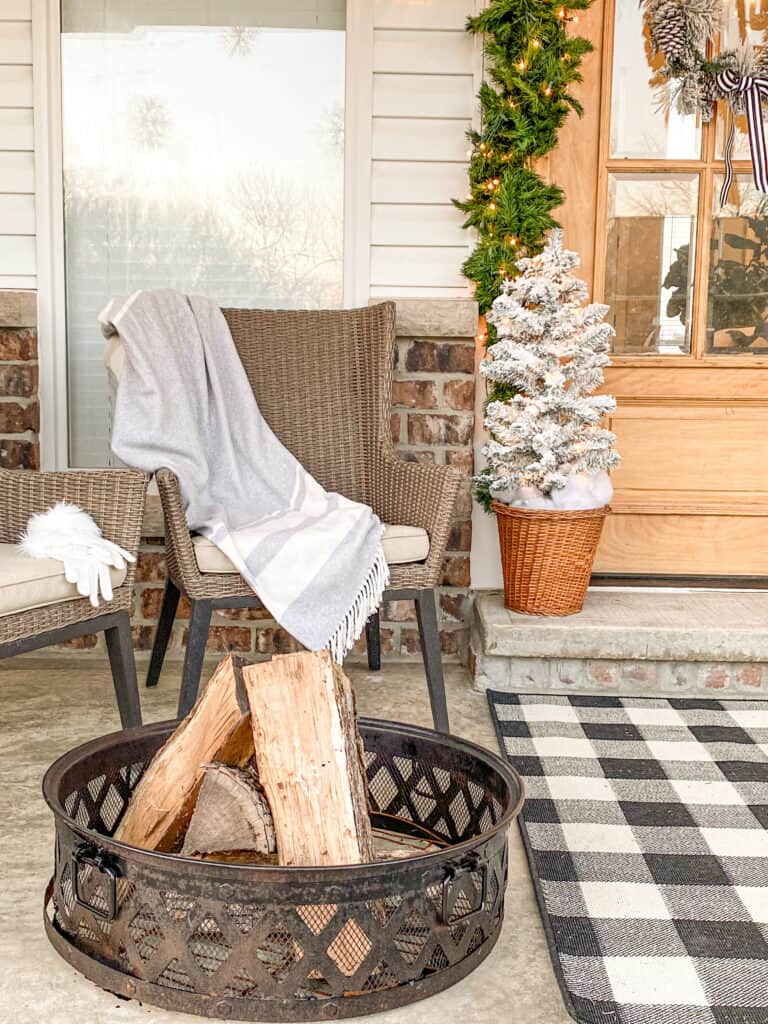 Video Tutorial
Pin this winter front porch makeover for later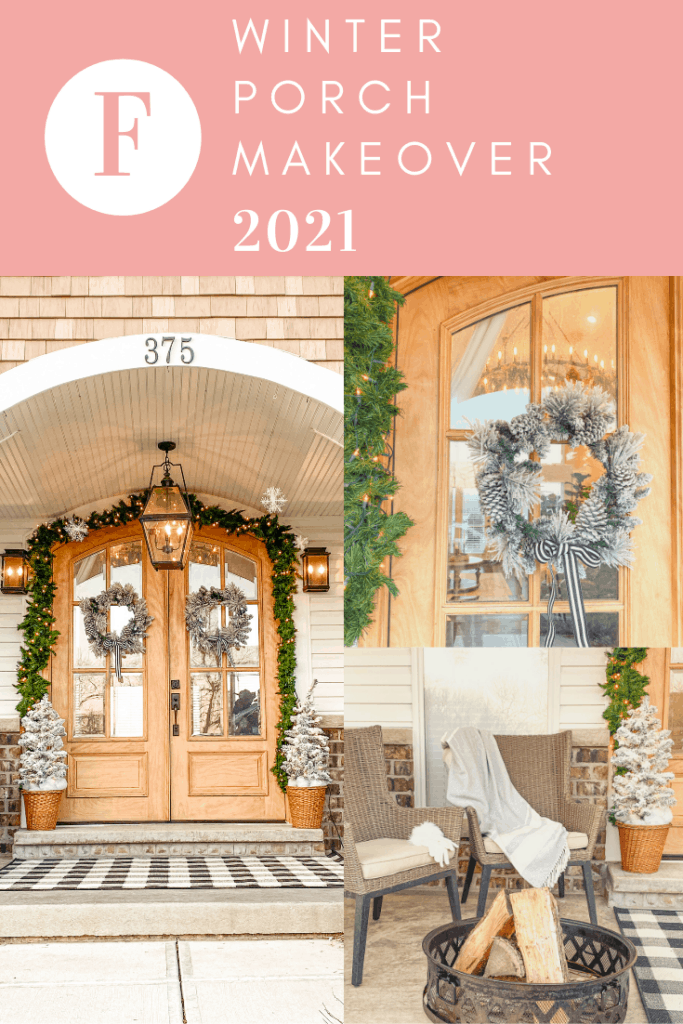 Thanks for following along on my front porch makeover. It was fun to put together and I hope it gives you some good ideas of your own!
Go out and try something new!
Emily 🙂