Any lovers of soft, feminine florals out there? Because Walmart just launched a simply shabby chic line with Shabby Chic and I already ordered half the line! I have loved the Rachel Ashwell and Shabby Chic lines forever, but they are definitely more of an investment. This affordable line from Walmart makes this look within reach.
Shabby Chic Comforters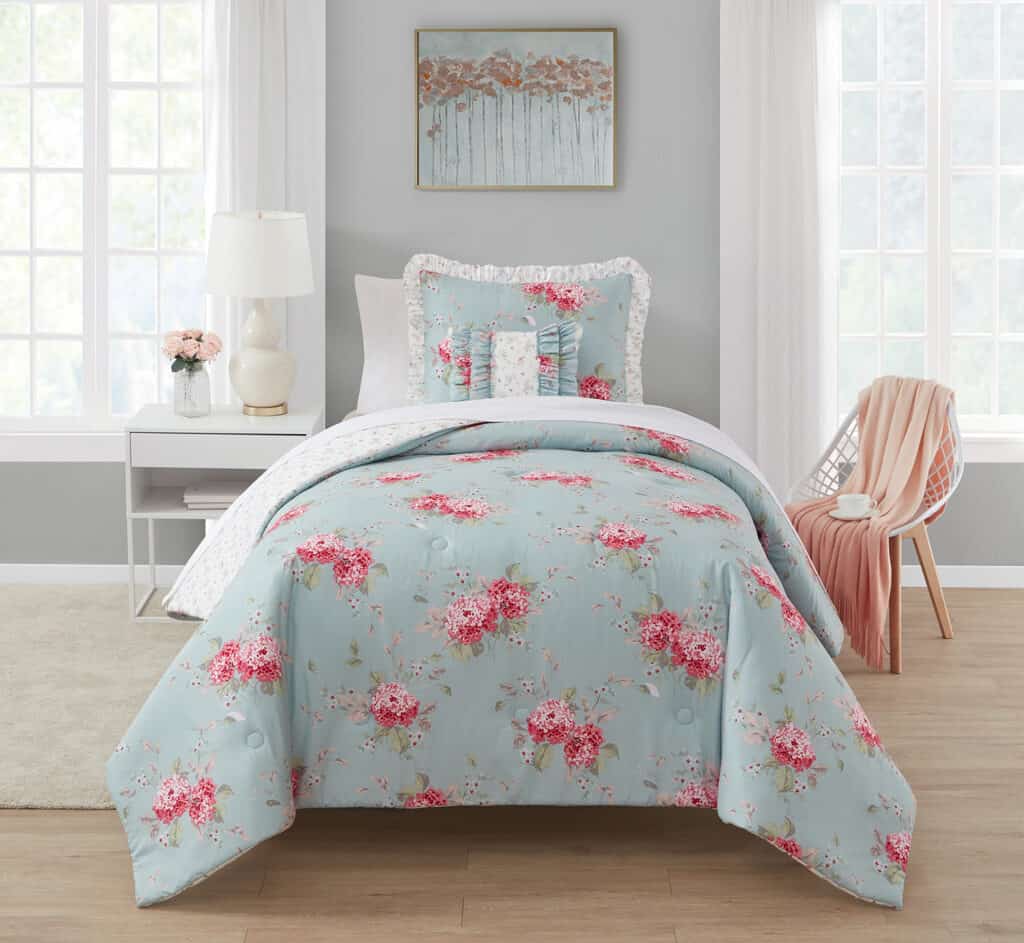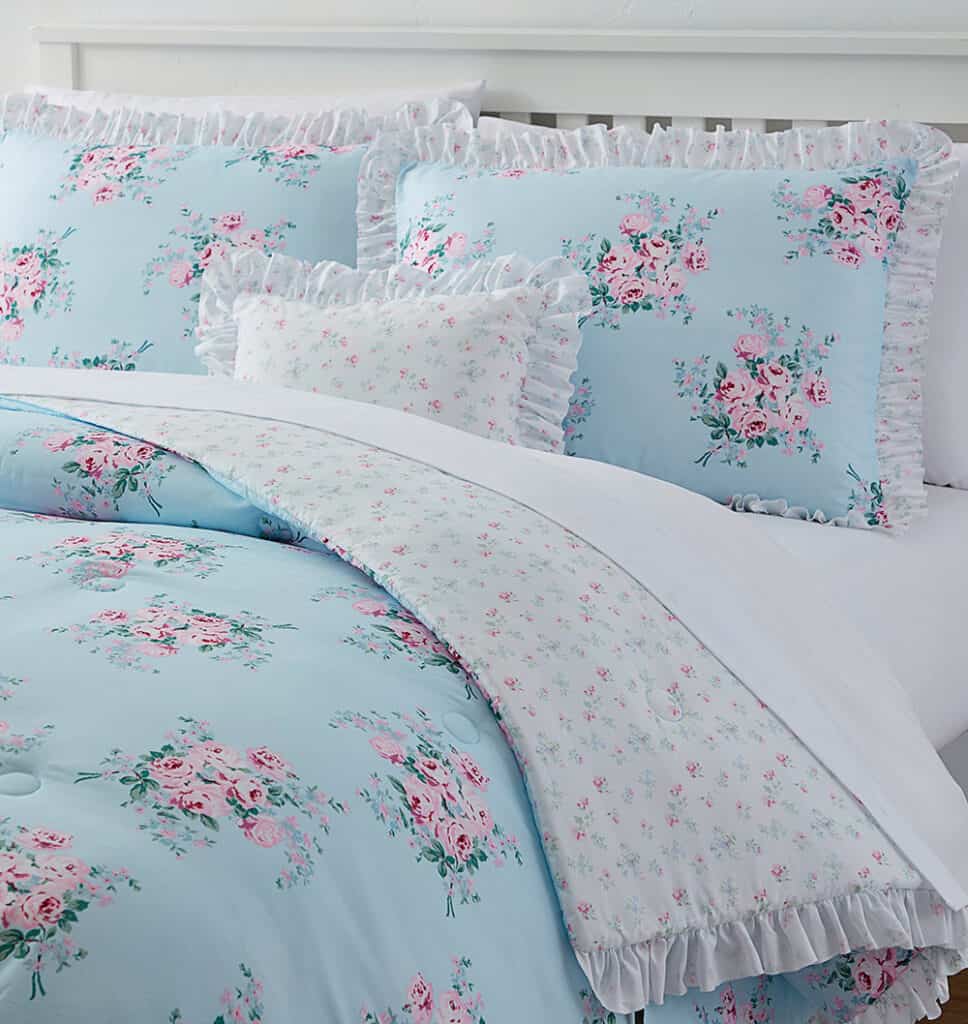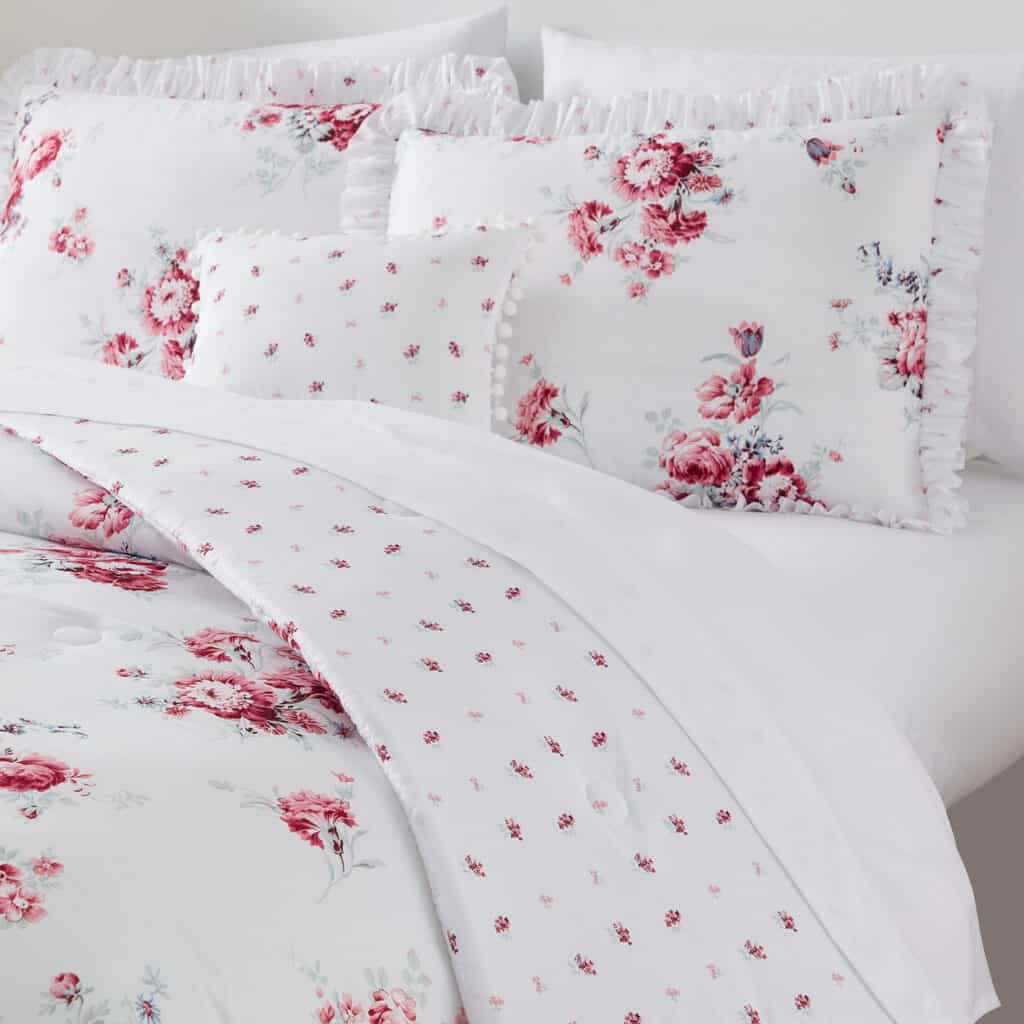 Sunbleached Floral Bedding Set
Shabby Chic Sheets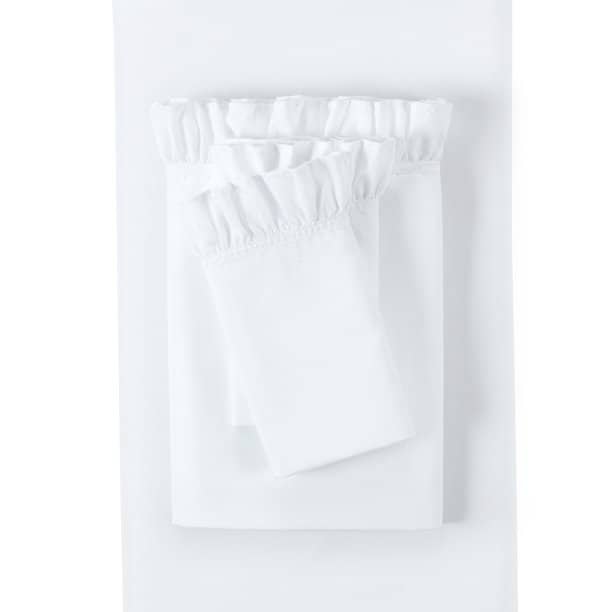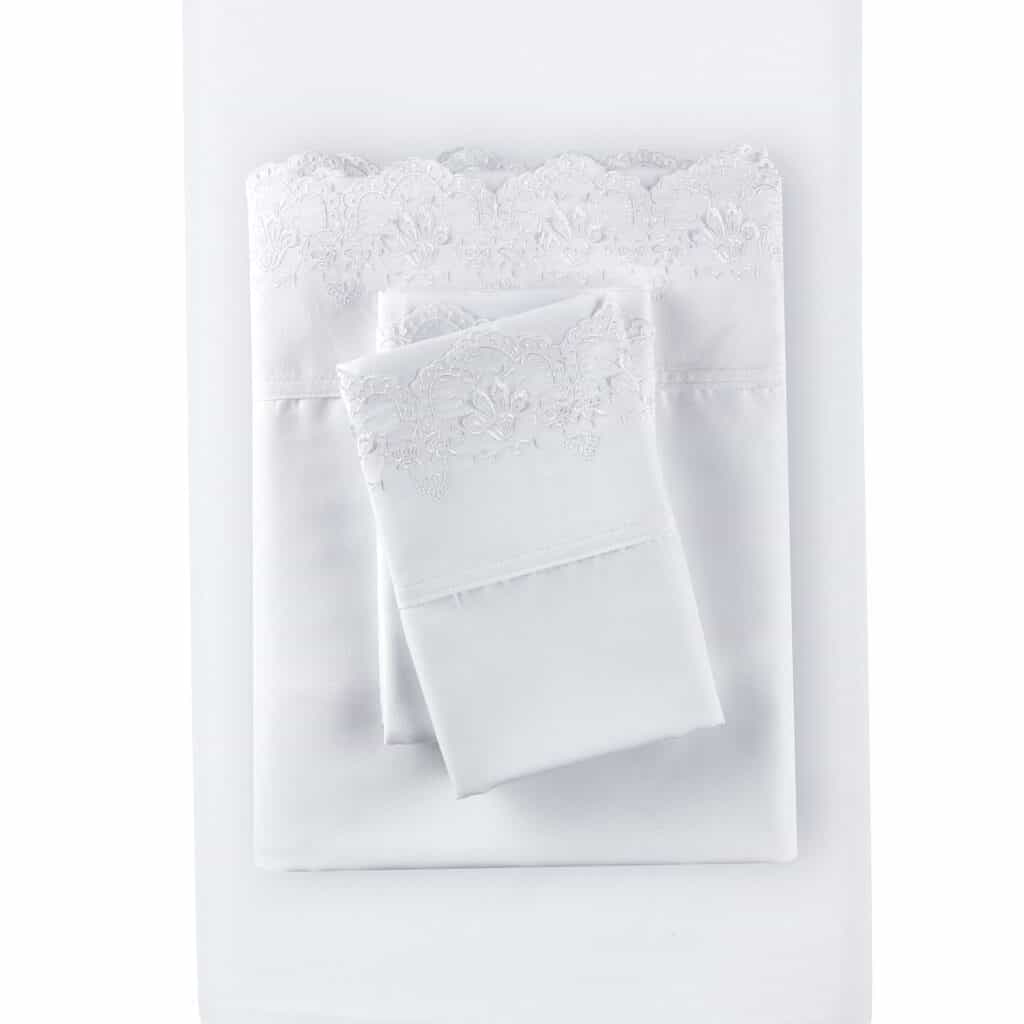 How sweet would this teeny-tiny rose print sheet set be in a little girls room? What am I talking about? How cute would this look in my room?!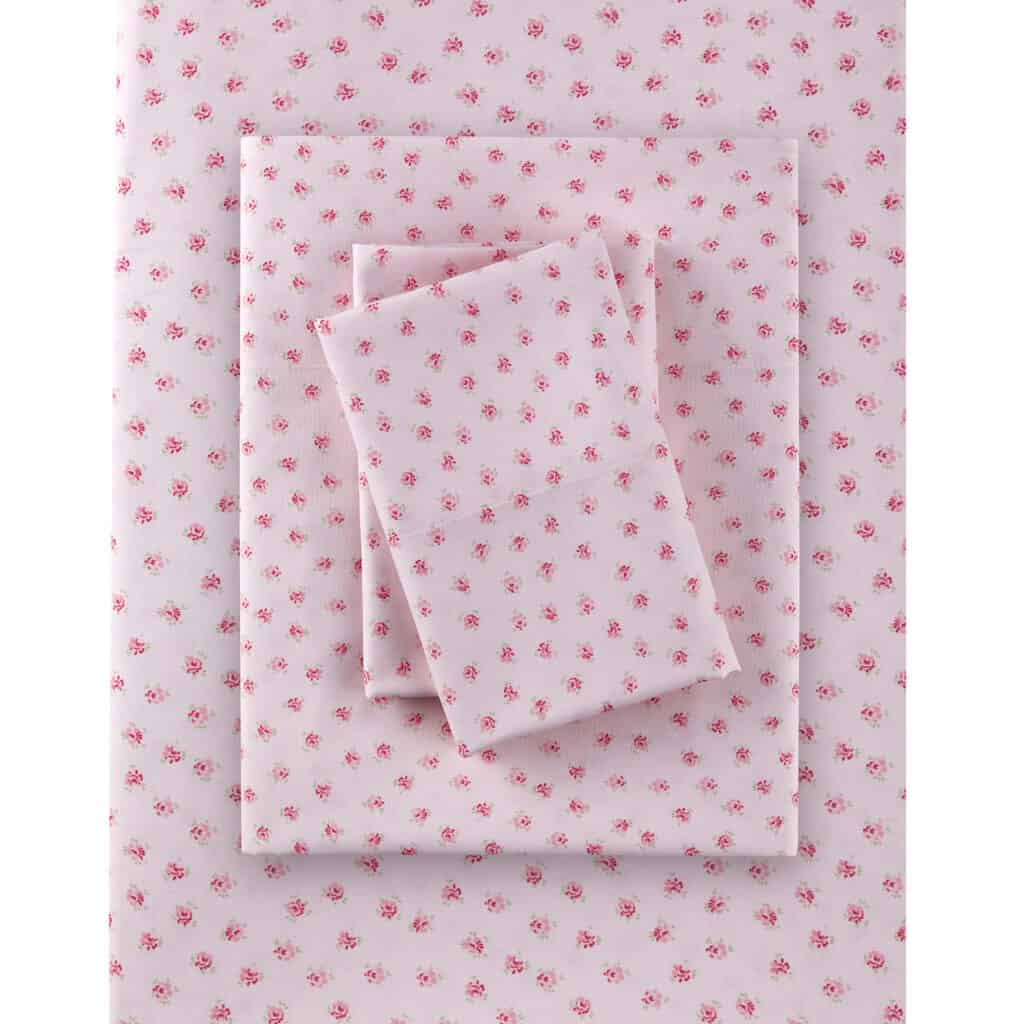 Shabby Chic Quilts
These quilts are all embroidered and are so sweet! They remind me of grandma's house, full of warmth and comfort. I ordered the cherry blossom quilt for a guest room in our home that already has pink, girly details, including this Doily Wall Art. Full tutorial at the link.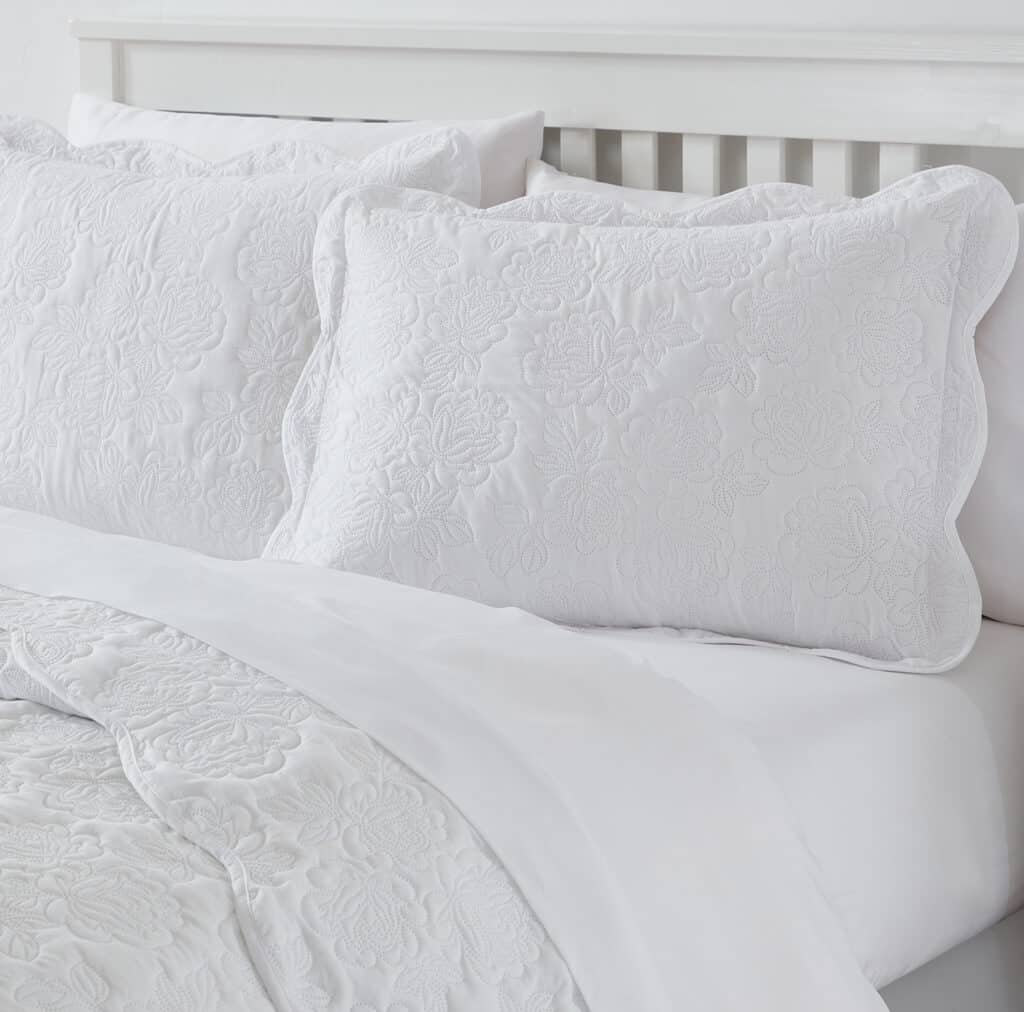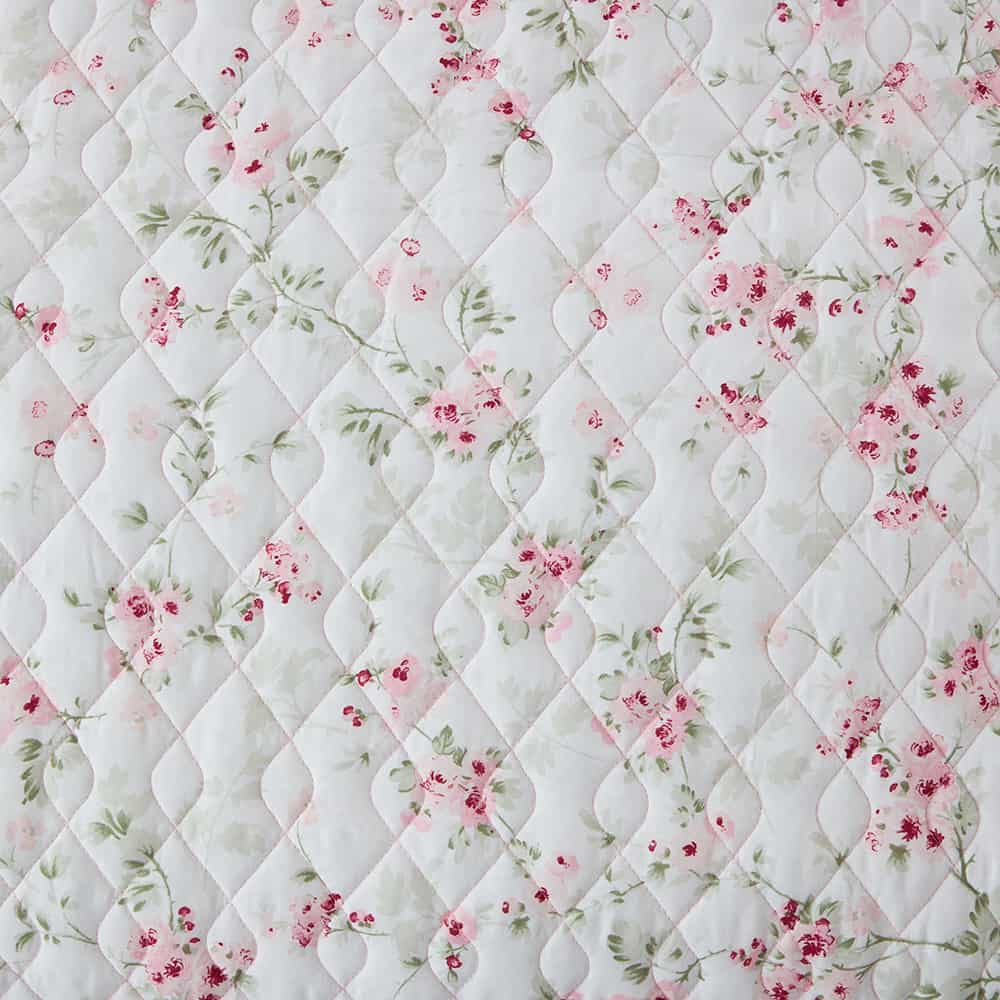 Cherry Blossom 3-Piece Quilt Set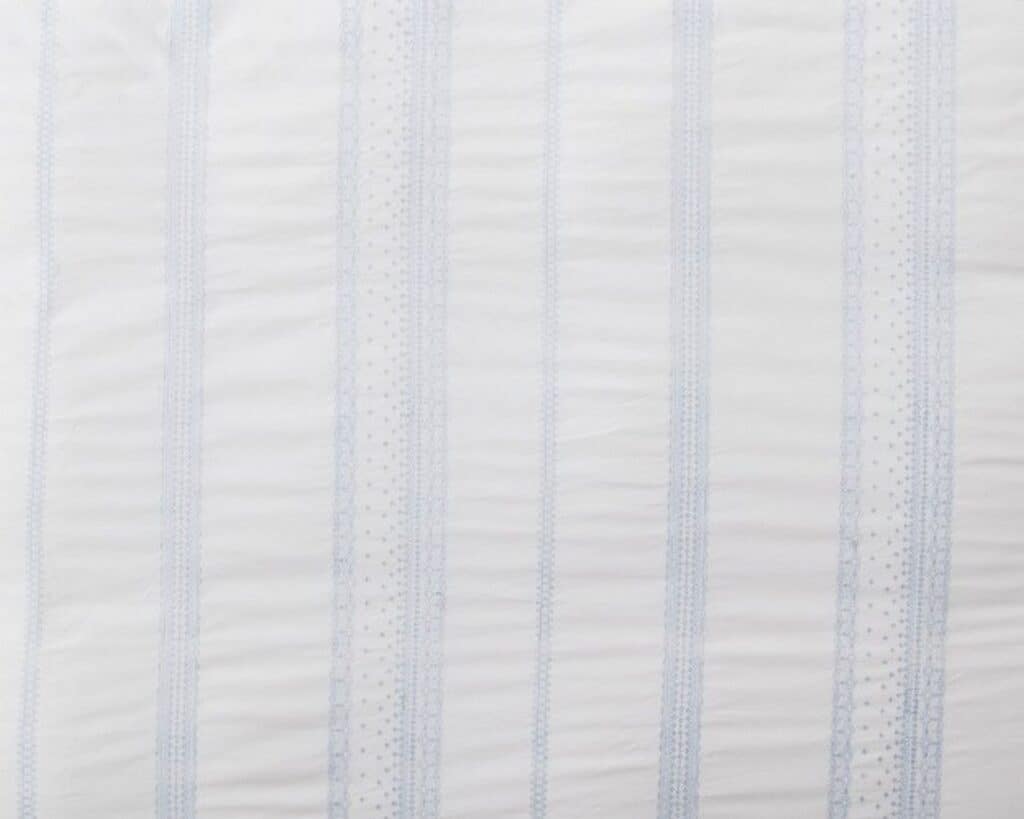 Bohemian Blue Embroidery 2 Pc Duvet Cover
I cannot wait for this bedding to arrive!! I'll do a review as soon as I get it. Check out the links and order quickly if you're interested, several sizes have already sold out. Hopefully they will restock and even expand the line because I would love to have more access to this kind of bedding!
Emily 🙂