Learn to get that Restoration Hardware look with this easy tutorial on how to paint antique books! I saw some amazing antique books on Instagram as part of Christmas decor. They were outside my budget, but I wondered if I could age my own and have it look half way decent.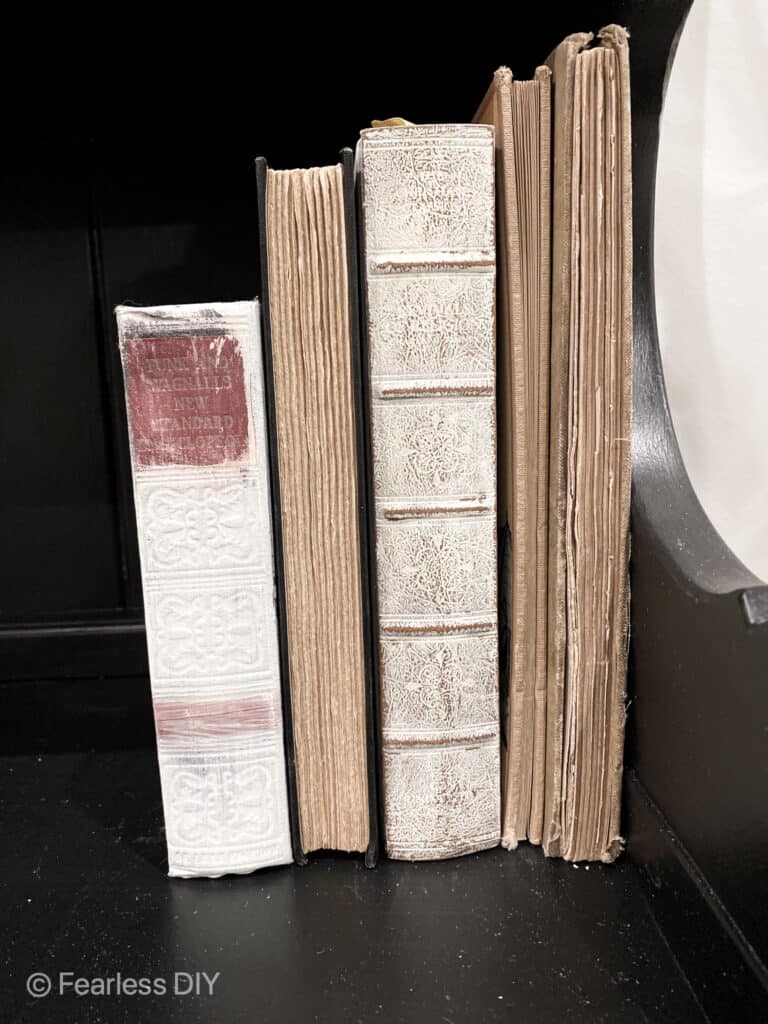 I grabbed an old book off the shelf and some chalk paint that I was using on another project and got to experimenting. This method is awesome because you control the look. It allows for artistic interpretation. Some books I laid the paint on thick, some I almost dry brushed. Then a quick swipe with sandpaper gives them even more of a vintage look.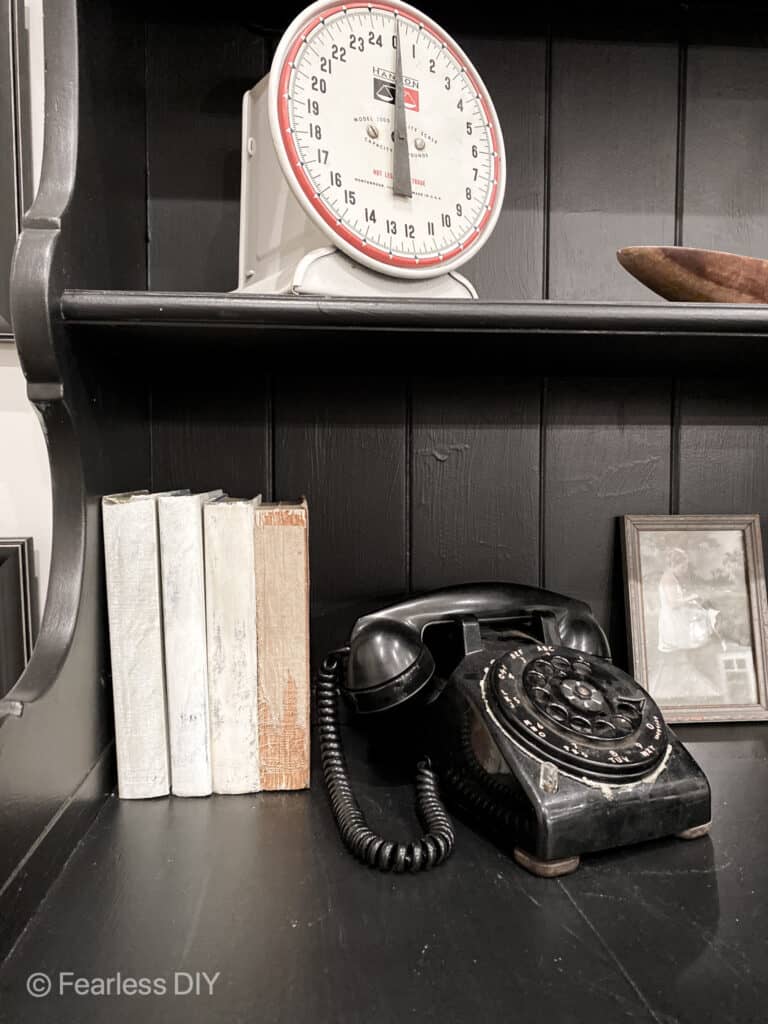 I am in love with books in any form, but sometimes the cover just doesn't jive with the look I am going for. This is an easy and cheap way to transform any book into a neutral piece of decor.
Steps to Antique books with paint
Grab a selection of old or new books that you want to antique.
Apply a layer of chalk or other matte finish paint to the areas you would like to cover. It's ok to experiment here. If you apply a little too much, it can be sanded right back down. If it's too light of a coverage, you can layer the paint colors.
Be sure to apply paint around the edges and on the spine. Clean up any drips.
If you want a lighter coverage, then water down the paint.
To get a really light coverage, you can "dry brush". Dip your brush in to the paint, but then dab off the excess on a paper towel or the plate.
Let dry completely.
Use a fine grit sandpaper to bring out the details in the book or expose the edges for a more rustic look.
Apply a thin layer of wax, whether you want clear or dark wax for more of an antique look.
Tips for antiquing books
Sometimes just cutting the paper off the spine of an old book will reveal that beautiful old paper underneath and paint wont even be needed.
Sanding a little bit can really transform the look of the book.
Supplies
Pin for Later