As we move into fall, it's the perfect time to learn how to stain a wooden door. Especially if you have an exterior wooden door, it will need maintenance to keep it looking beautiful for years to come.
Originally I used a transparent stain on this mahogany door but I had to re apply it at least once a year in order for it to look it's best. Honestly, the door still looked wonderful from the street but up close there was some mildew and the stain was faded in places.
So this year I chose a semi-transparent stain that had a little bit of color in it. I'm hopeful that it will last a few years! I'll be sure to update.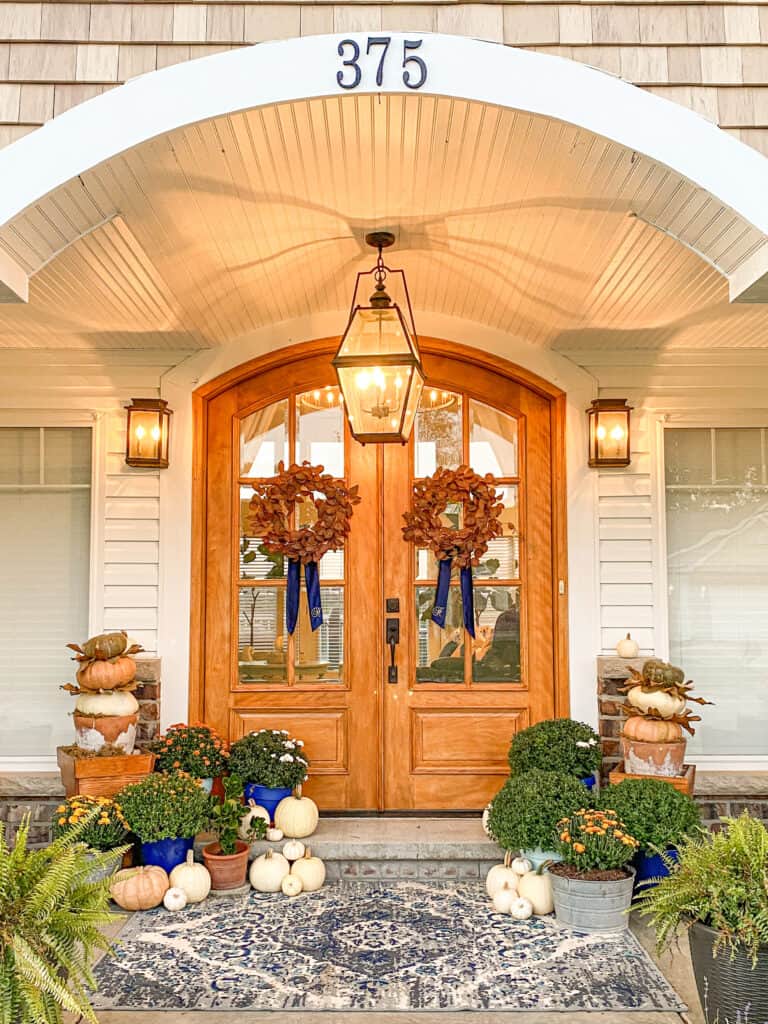 Power wash the door
Just get it wet and wash off the dirt and debris.
Bleach the mildew/mold stains
Spray the entire door in a 2:1 water to bleach solution. Leave on for 10 minutes, then scrub lightly. Do not let the bleach dry on the door. If there is an area of stubborn staining, you may reapply the bleach solution.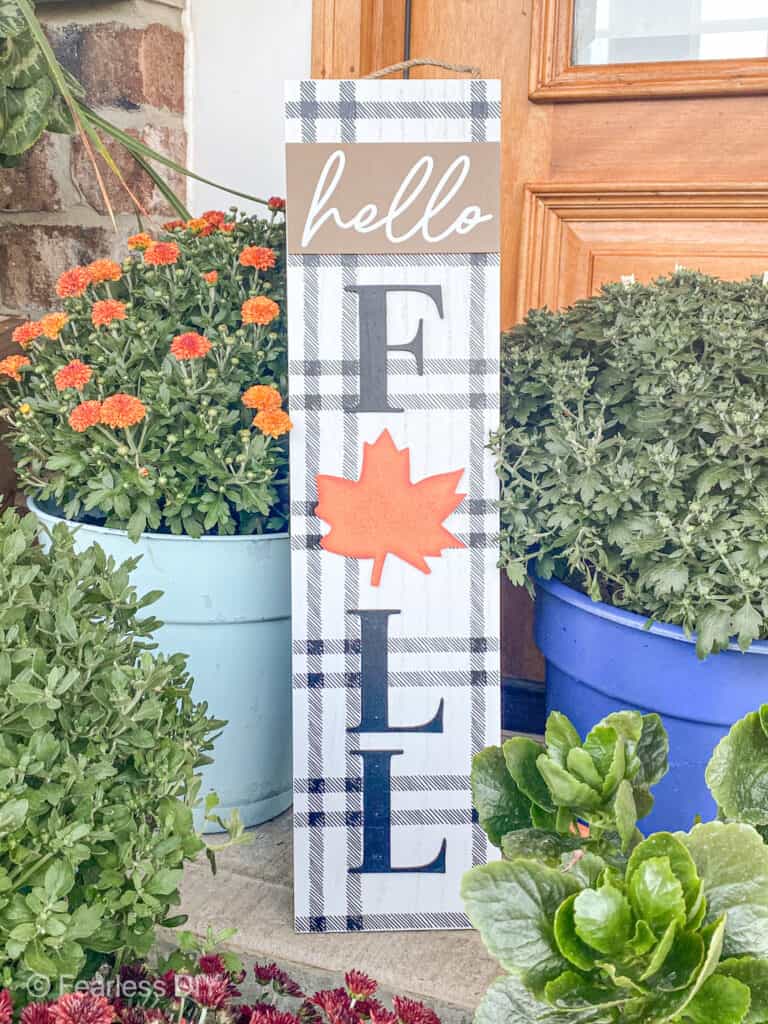 Let dry
The door needs to be completely dry to apply an oil based stain. I have purposely wet wood before when using a water based stain to improve the penetrance. If using oil based, then let dry 24-48 hours.
Apply the stain
You want to apply the stain on a mild day without rain if possible. Most stains will have an ideal temperature on the can, usually 50 degrees F to 90 degrees F.
Apply one coat and usually you can apply the second coat without waiting for it to fully dry. Make sure to check the can of the product you are using.
Now it's time to decorate your freshened up front door! Here is a tutorial on how to make a fall wreath using supplies from Dollar Tree!
Video Tutorial
Pin for Later