Fall is on it's way and these pumpkin spice waffles are the perfect way bring the season to your breakfast table. Serve them up with a side of syrup and butter or apple butter for a fantastic start to your day.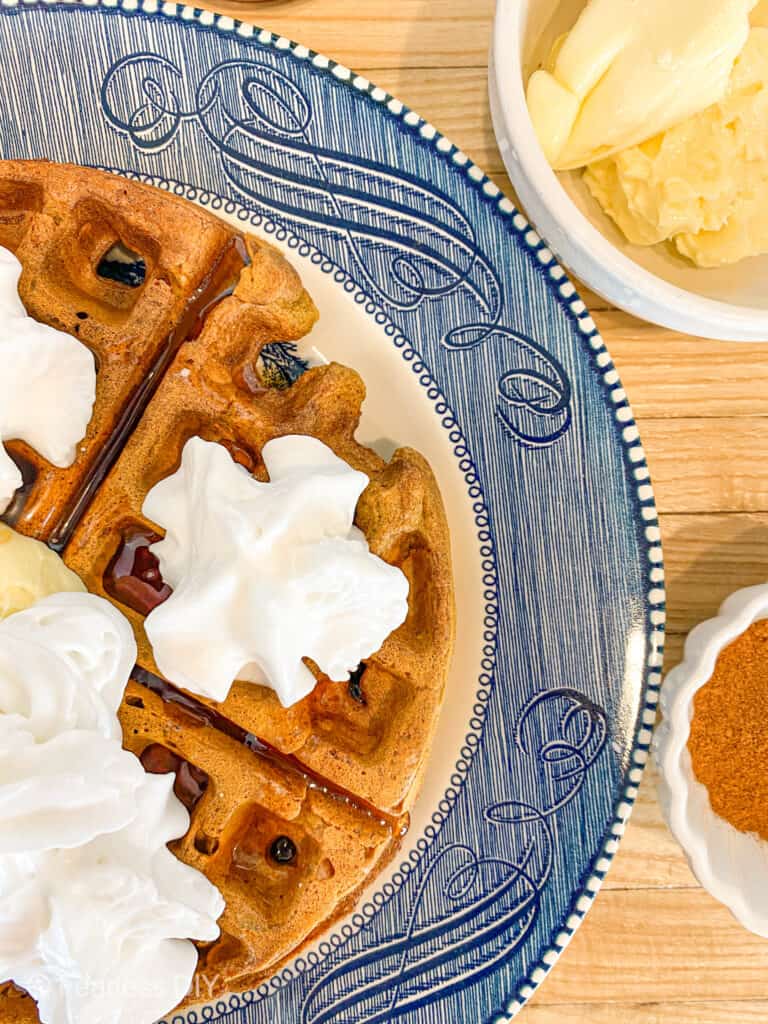 I love waffles and wanted to try out some fall influenced flavors in my breakfast, so I scoured the internet and picked three different recipes to try. The only changes I made to each of them was to use margarine and cashewmilk.
These waffles are the first recipe we tried that had the cornmeal added. The only adjustment I made was to substitute margarine for the butter and cashew milk with 1 TBSP lemon juice added for the buttermilk to make the recipe dairy free. The waffles had great flavor and I could definitely tell they had cornmeal in the batter. Each recipe is sweetened by something a little different. This one uses regular brown sugar.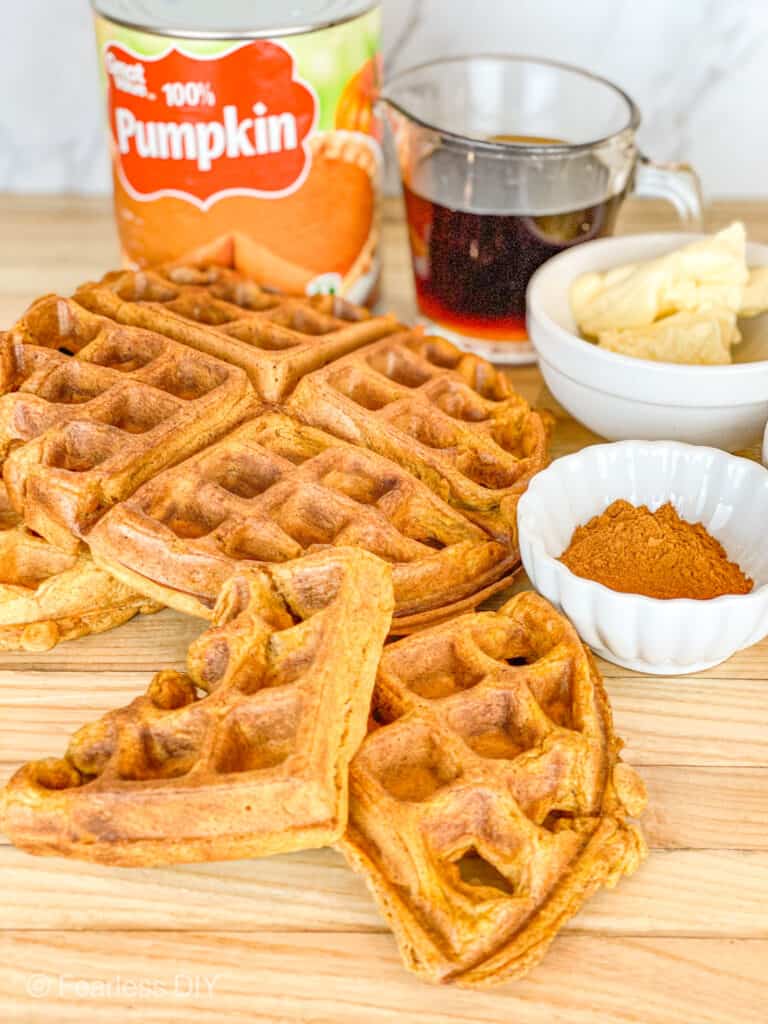 These are the waffles with the most spice flavor to them. I loved them! The sweetener in these is maple syrup but I wasn't able to detect that flavor at all, most likely due to the awesome fall flavors from the spices. These were my favorite out of all three, but I would eat any of these any day!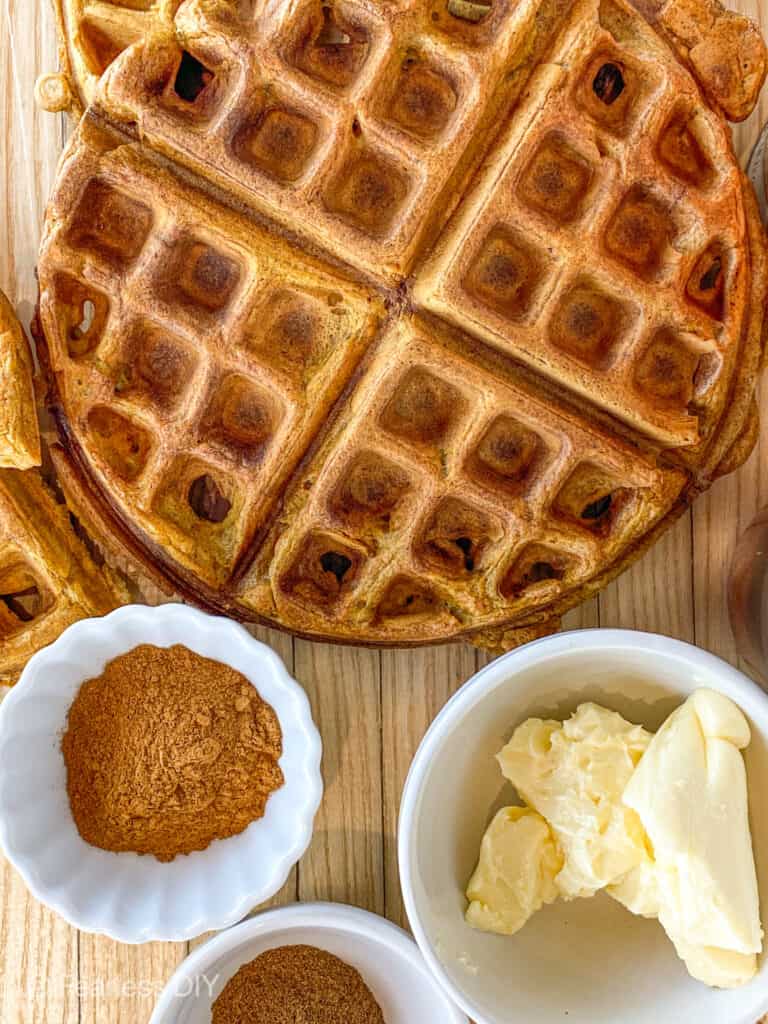 This recipe was a good blend of the first two recipes. It didn't have the slightly more gritty texture from the cornmeal in the first one and not quite as much spice as the second.
Freeze Waffle Leftovers
Be sure to freeze the extra pumpkin spice waffles and take them to work or toast them at home to make it smell like autumn!
Let the waffles cool completely or else they will stick together in the freezer bag if they are still warm.
Place 3 in a gallon freezer bag and write the date and what it is on the label.
Keep in the deep freeze for up to 3 months-although they never last that long at my house.
Recipe Links
Pin for Later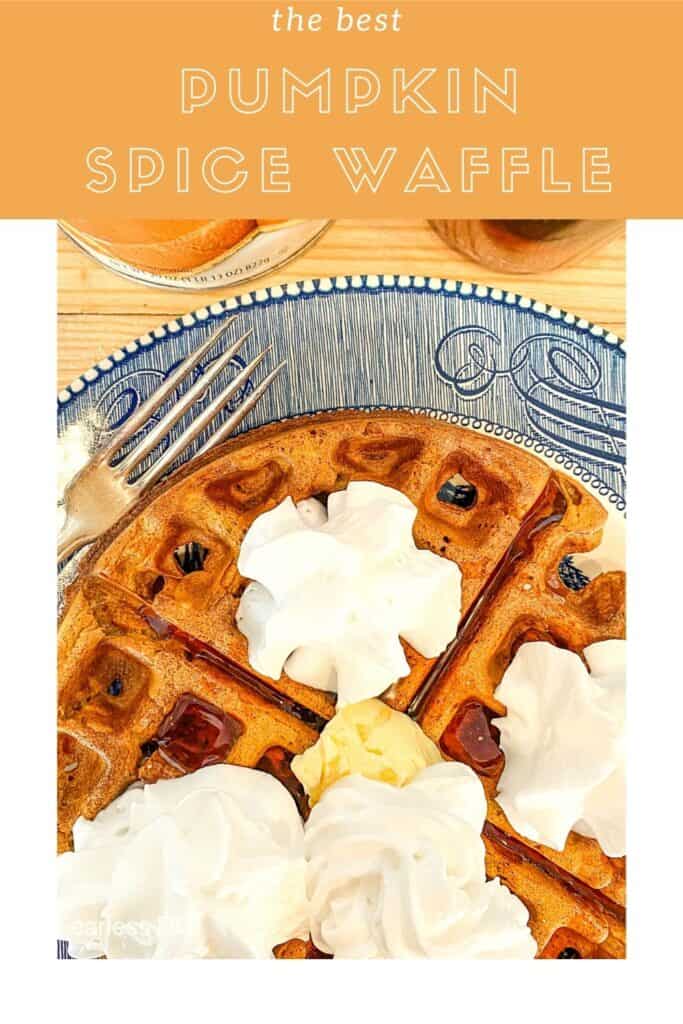 If you love pumpkin, try this recipe for dairy free pumpkin pie.
Thanks for cooking with me!
Emily 🙂