Have you seen ad's for magnetic eyelashes all over social media? So have I and I was absolutely tempted to buy all of them! The holidays are coming up and this seemed the perfect time to give them a try.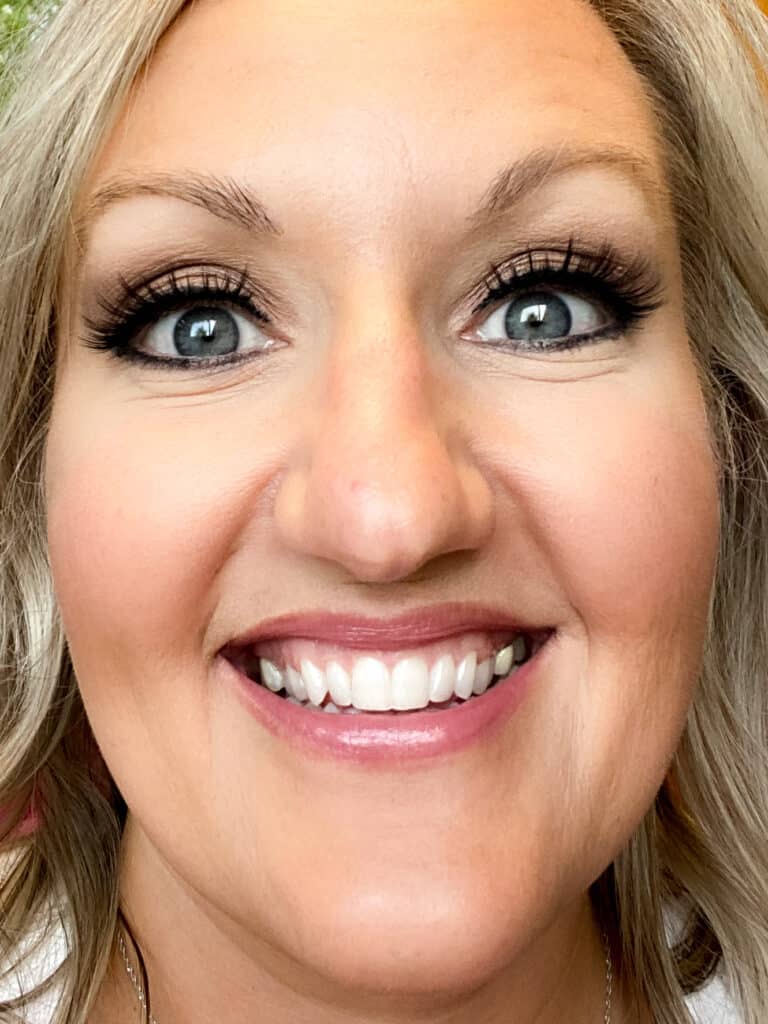 The year I got married I had eyelash extensions where I had to had them professionally placed and touched up every 8 weeks or so. It was really pricy and soon after the wedding I stopped having them filled. I think I finally had to pull the last three off because they looked ridiculous waving about at the corner of my eye all by themselves.
Price was a big deal for me this time around. I looked at some of the most popular brands and they were beautiful lashes, but for one set of eyelashes and one magnetic liner it was close to $70. Since I wasn't sure if I would like them or not, I wasn't willing to spend that much to try them out.
So I went to Amazon ( because 90% of what I buy comes from there these days) and searched around for some lower priced options. These lashes I ended up with had over 3000 reviews and had 4.5 stars. Plus I got 10 sets of eyelashes and 2 tubes of magnetic eyeliner for $28! This was something I could get on board with. Since I purchased my kit, the price is even lower ($21.24 at the time of writing this post).
My skill level with eyelashes was definitely beginner. The only time I've applied eyelashes was one Halloween when I was an angel, but I made my boyfriend (now husband) glue them on me because I could not get them on correctly. These are perfect for a beginner.
How to apply your magnetic eyelashes
Shake the tube of magnetic eyeliner.
Wipe the excess eyeliner off in the tube.
Apply a thin but wide layer of magnetic liner onto your lash line, being sure to extend it to the outside of your eye.
Let dry fully.
DO NOT LOOK UP! The liner takes a minute to dry and if you look up at the ceiling it will get on your eyelid.
Apply a second coat if you want.
Grasp the eyelash that you have chosen with the tweezers or your fingers.
Measure the eyelash against your eye and trim one magnet off if it's too long for your comfort.
Start from the outside and place along your lash line. It should stick right on.
How to remove your magnetic eyelashes
Grasp the lash at the outermost corner of your eye and slip a nail under the magnet and slowly remove.
Clean the magnets with eye makeup remover and a cloth.
Clean the lash line with makeup remover and a cloth, castor oil or Mary Kay eye makeup remover. After I made the video, someone told me that Mary Kay eye makeup remover does the trick with no issues!
Store the lashes in the case after they are cleaned to protect them and help them keep their shape.
Where to wear your magnetic eyelashes
Work
Dinner
Vacation
Parties
Halloween
Fall Family Pics/Christmas card pics
Beach(just maybe not in the water!)
Where NOT to wear your magnetic eyelashes
MRI suite-haven't tried it, but I could imagine they might get snatched right off your face when those big magnets turn on! YIKES!
Bed-probably no harm, but never a good practice to wear makeup to bed.
If you like honest beauty reviews, then head on over to my post reviewing Color Street nail wraps vs Dashing Diva gel strips.
Shop this post
This post contains affiliate links, which means I make a small commission at no extra cost to you. See my full disclosure here.
Arishine 3D 5D Magnetic Eyelashes Kit Magnetic Eyeliner For Use with Magnetic False Lashes Natural Look-No Glue Needed
Video Tutorial
Pin for Later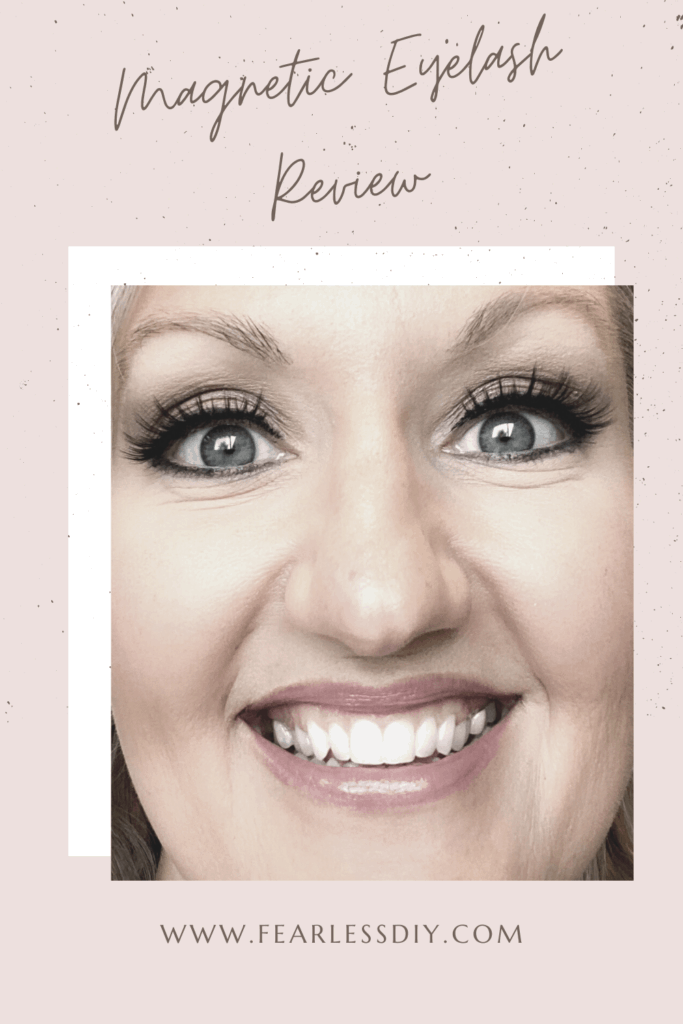 Just a warning though, your friends and family will get used to you wearing them and if you decide to take a day off they won't like it! LOL.
I hope this inspires you to give them a try!