Learn how to make a buffalo check pumpkin garland with this easy tutorial. I love cute decor but if I buy everything I love, I'll never get to retire! So when I kept seeing pumpkin garlands I knew I could find some leftover fabric and make my own with this easy DIY.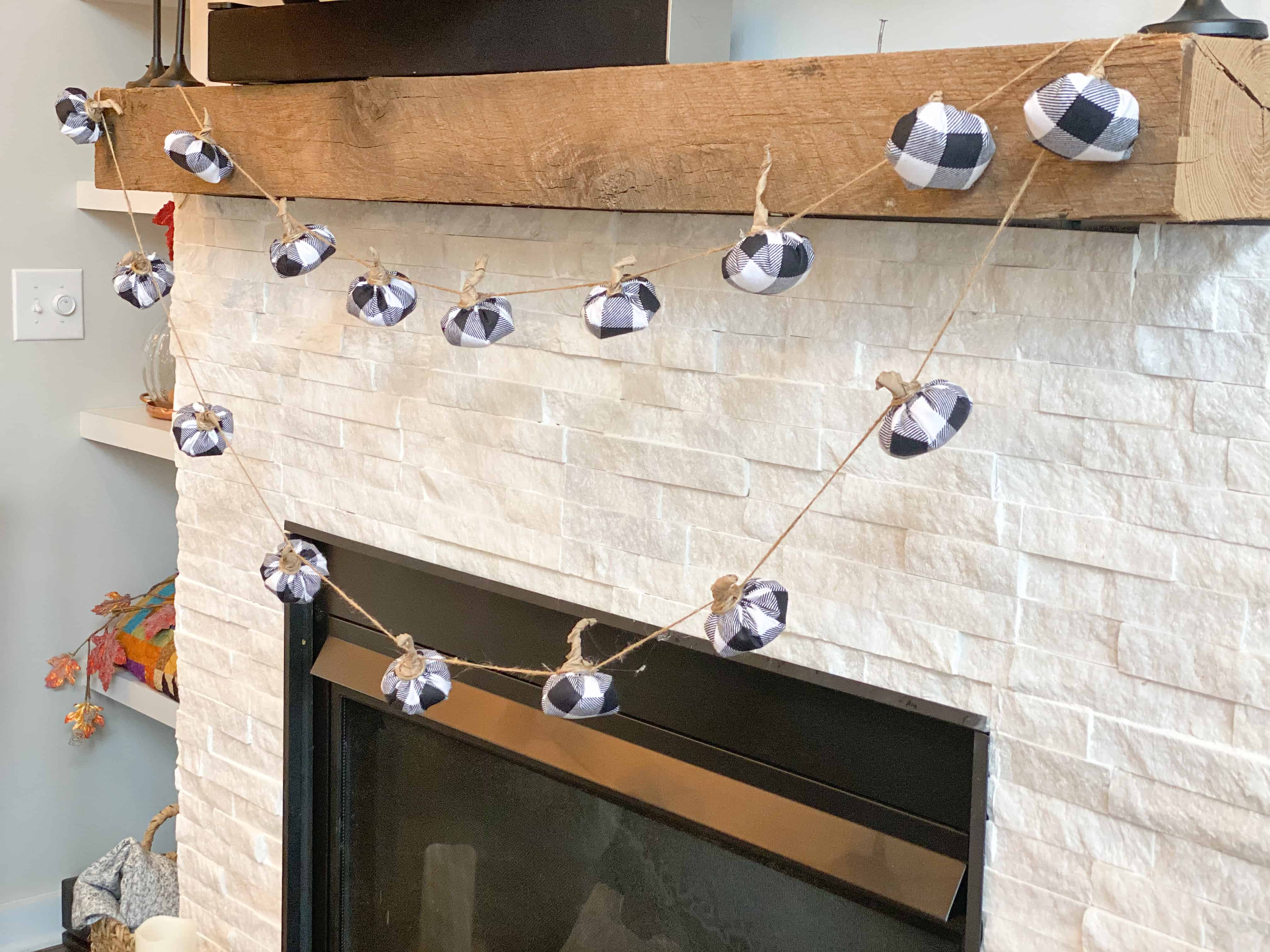 This tutorial requires some very basic sewing ability, but really it just take the ability to thread a needle. The stitch just goes in and out all the way around the fabric circle, then fill it with batting or stuffing of any kind and pull the thread to close the circle. Tie it off and add a little paper stem!
There are two separate garlands in my pictures, but it would've been just as easy to have made one long one.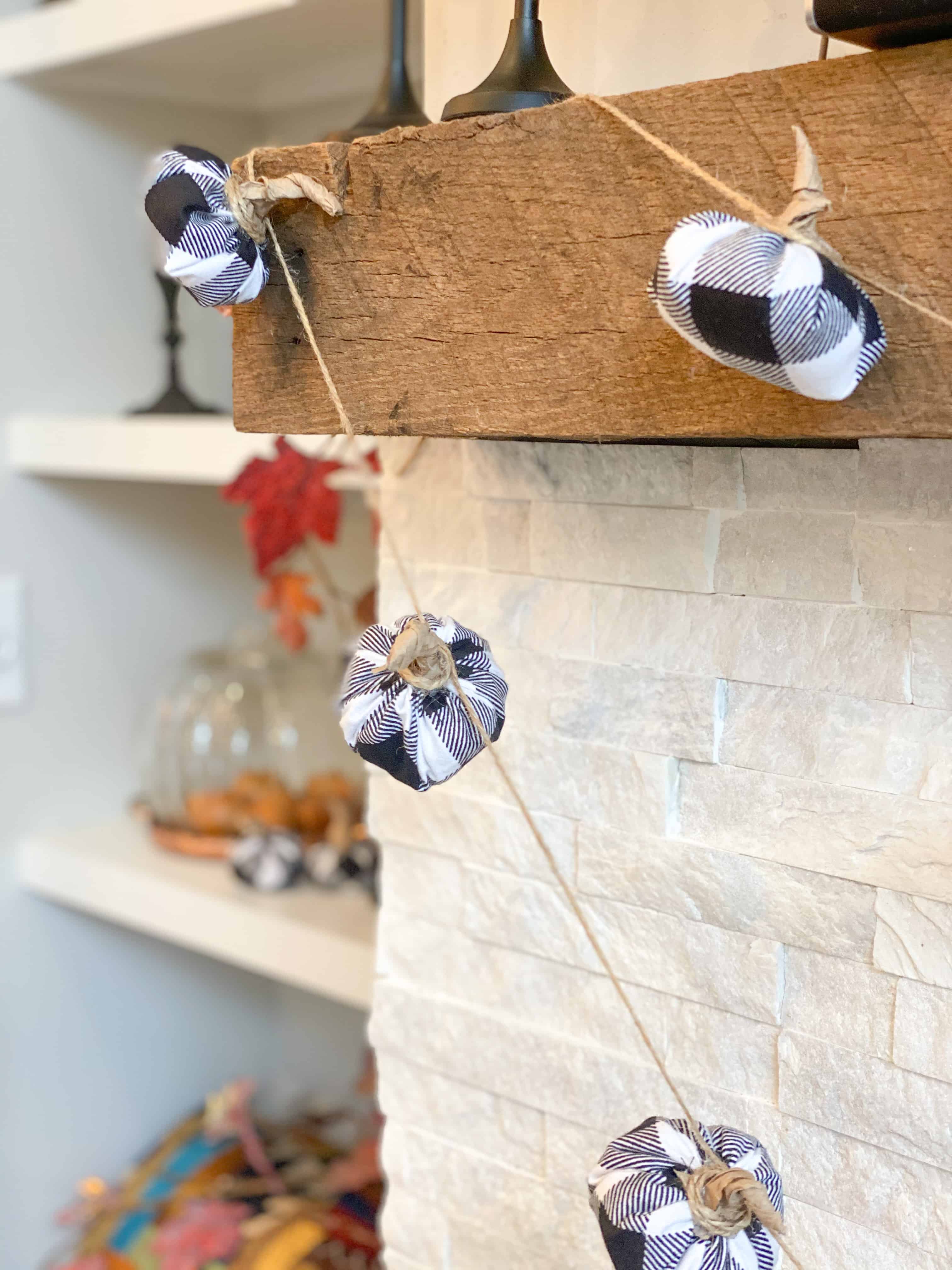 Steps to make a buffalo check pumpkin garland
Cut out a 8″ circle of fabric. This is easiest if you make a pattern and use it for each one.
Get a needle and thread and tie a knot on the end. Sew a purse string stitch around the outside of the circle.
Grab stuffing and fill the pumpkin. Keep stuffing until you're happy with how full it looks. Draw the purse strings together and stuff the fluff inside, then tie off the strings. It will not close completely. This is ok!
Tear off a strip of brown paper from a lunch bag or a grocery shopping bag and roll up, then twist the paper to look like a stem. Keep one end larger than the other by keeping your finger in the end and wrapping the paper around your finger. Bend over the top.
Use hot glue all around the edge of the paper stem and place in the middle of the pumpkin. Hold in place until set.
Use hot glue on the top of the pumpkin stem to keep the bend in place.
Line the pumpkins up to get the spacing you want. Be sure to leave space at both ends to attach the garland to your mantle.
Run hot glue around the base of the stem and wrap the twine around twice, pushing it firmly into the hot glue.
Repeat until all the pumpkins are in place.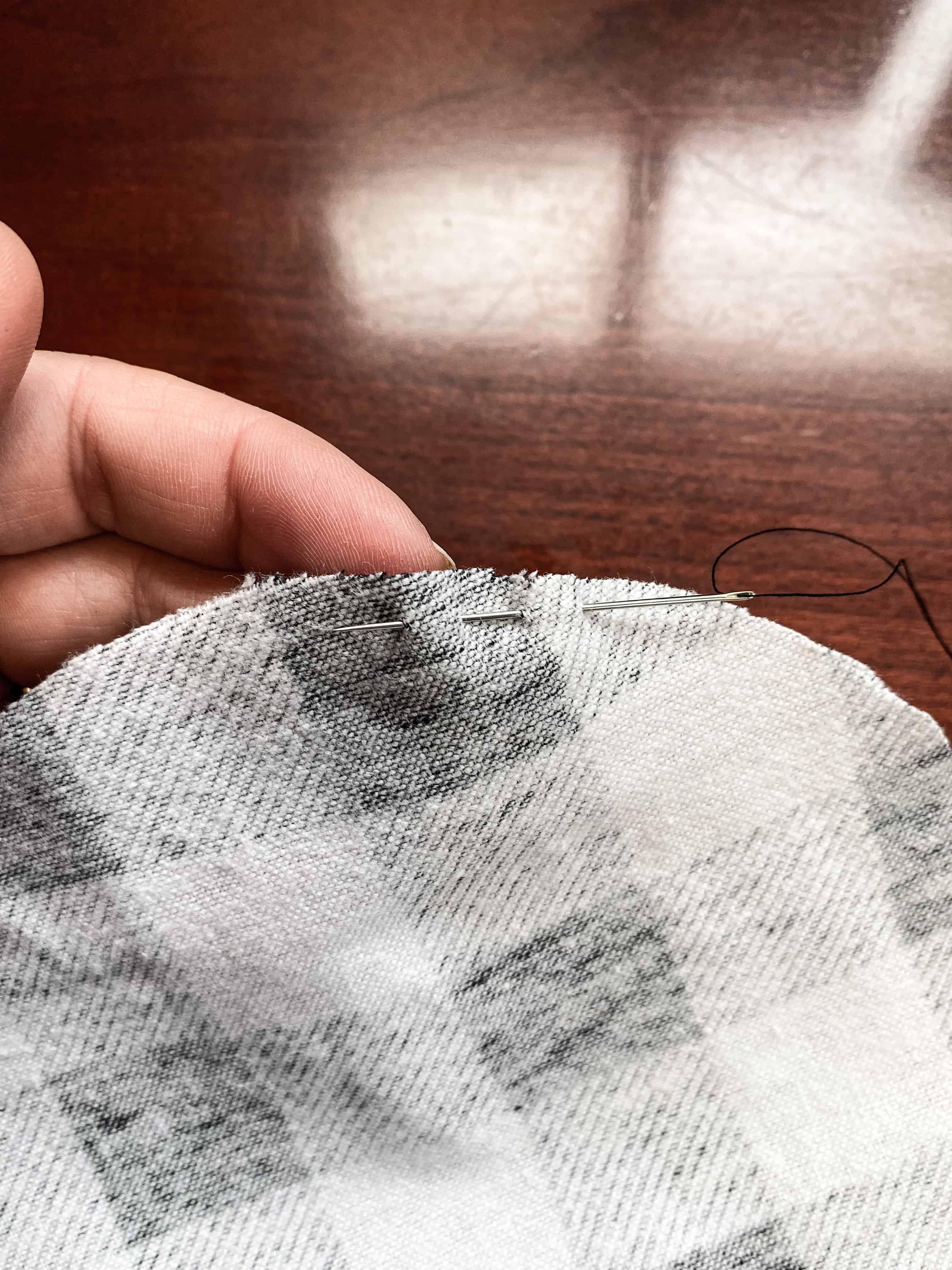 List of Supplies
Tip for Hot Glue Gun
When you are doing a project that requires a lot of hot glue, do yourself a favor and get the rope of hot glue. You don't have to keep stopping to replace the glue stick, it is wonderful! Click here for the mini glue rope.
The weather here is not quite ready to give us fall temps, but it's definitely getting dark earlier in the evening so I know it will be sweatshirt and bonfire weather before you know it.
Video Tutorial of Pumpkin Garland
I hope this inspires you to make some of your own fall decor. My pumpkins may be squashy but I love knowing that I made them!
Pin for Later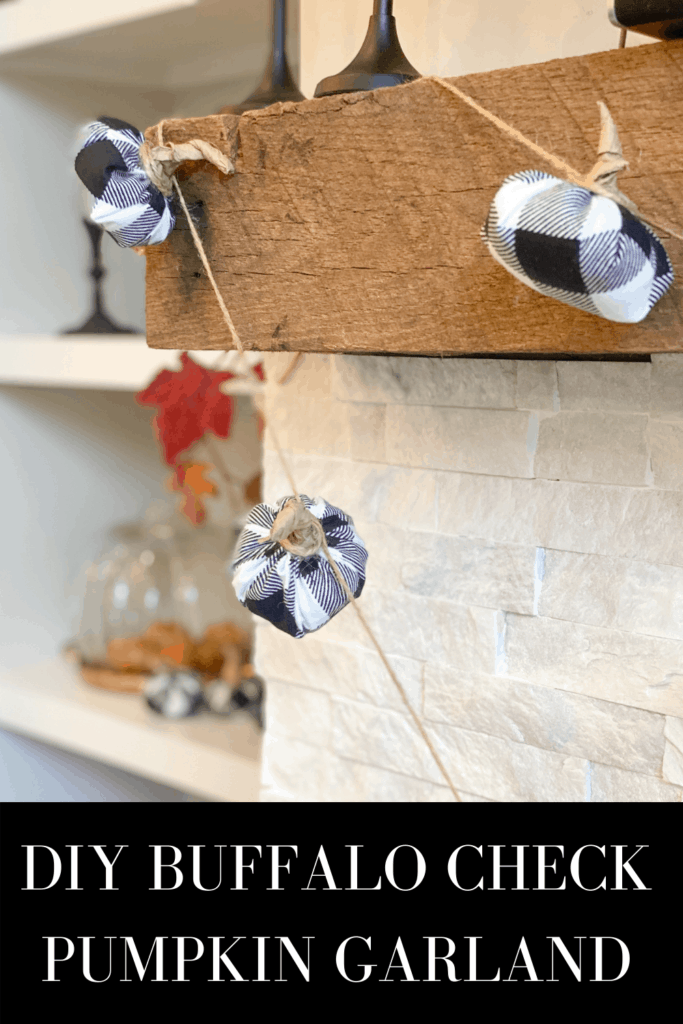 Emily 🙂