Frosted glass can be an expensive upgrade whether for cabinets, showers or windows, but there is an inexpensive way to frost glass yourself! This post may contain affiliate links which provide a small commission to help keep this blog going at no cost to yourself.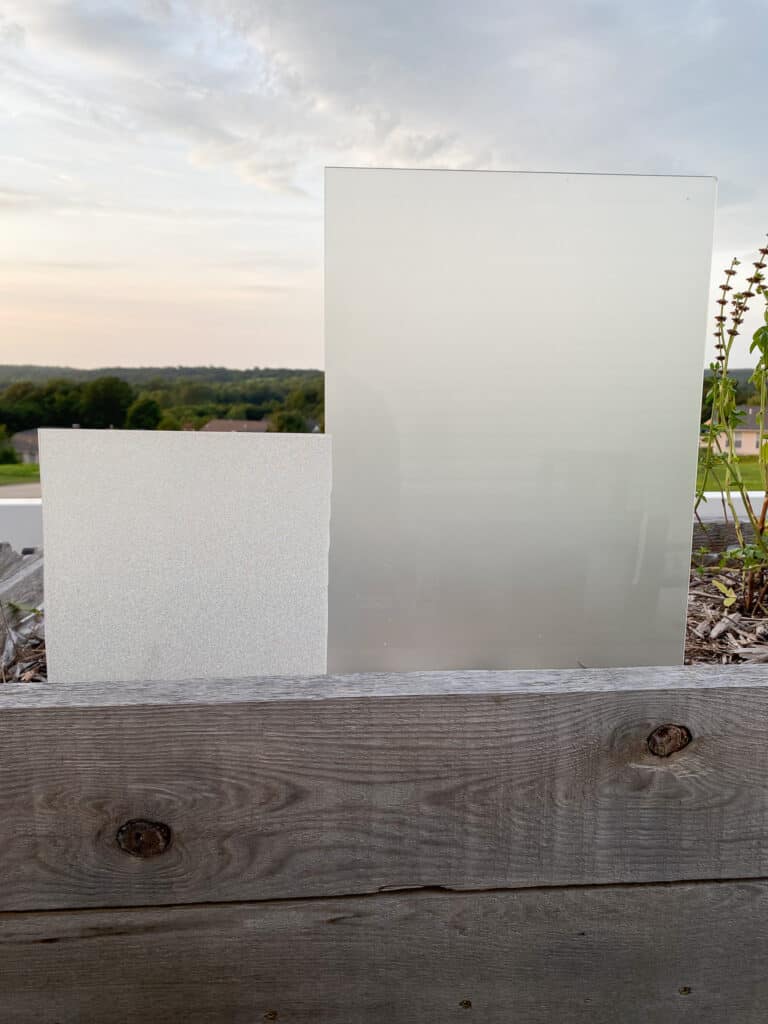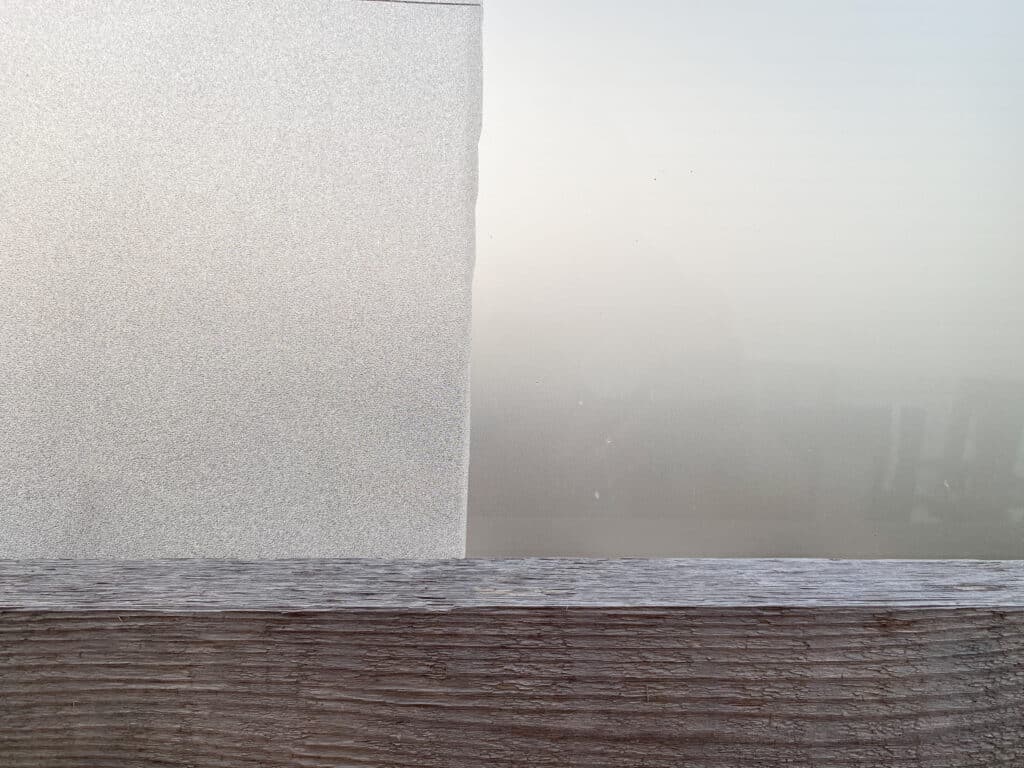 How to blur glass with vinyl film
Clean the glass with a glass cleaner.
Cut the film to the size you desire. I start with the film slightly oversized, then trim it as needed. I think it's less likely to come loose if it's slightly smaller than the edges of the glass.
Mist all over the entire surface of the glass.
Remove the protective film on the front of the film
Lay the smooth side against the glass and move to fit.
Press down to remove all the air bubbles.
Use a rubber squeegee or a plastic credit card to smooth out any bubbles or ridges. Take care to not gouge the vinyl or pull it strongly, as it may stretch and not lay flat anymore.
Lay flat to dry!
If a bubble persists or an area did not adhere well, remove, spray again with water and reapply.