Do you love cute clothes and monograms? Then you need to check out my Marley Lilly haul try on! I've been a fan of this online company for years. Maybe I was supposed to be a southern girl, but I dearly love monogrammed everything.
If it has my name or initials on it, I will love it and probably order it!
I ordered the tan monogrammed poncho probably 4-5 years ago already and I love it. I wear it with a black dress and buckskinned boots in the fall and winter. It's held up great and I would absolutely recommend anything I've ever ordered from them.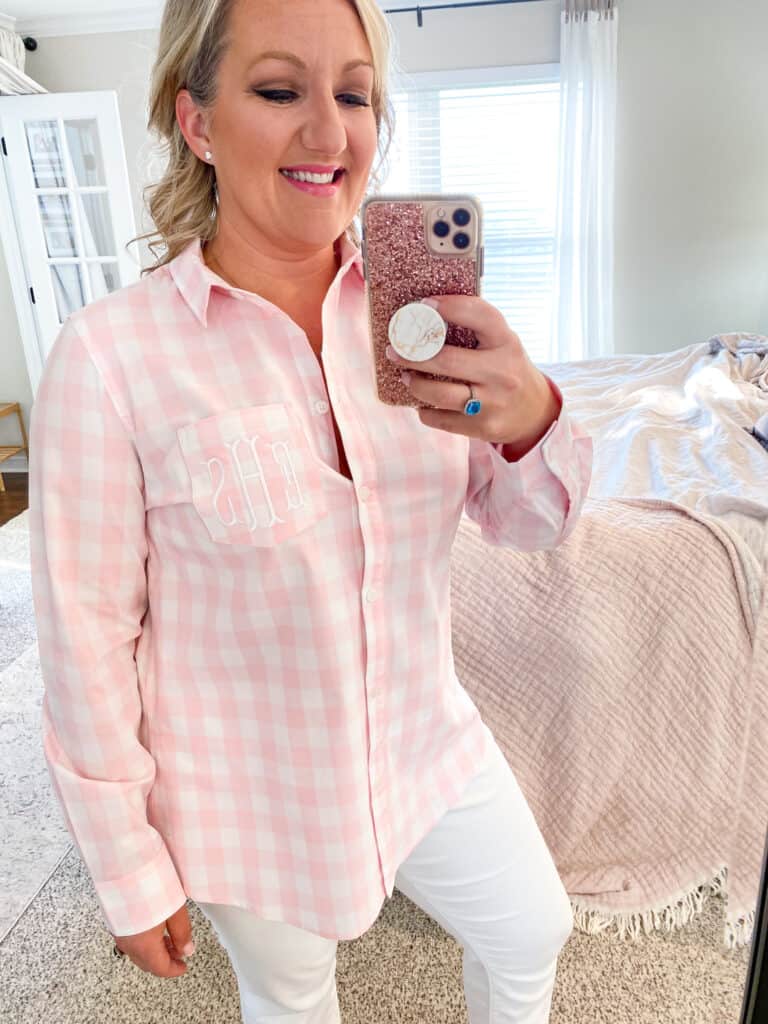 This pink and white gingham tunic is light enough for summer wear, but warm enough to wear all year round with a cami underneath. It's so comfortable and I ordered a Large. I might've been able to size down, but I find button down tops to be tricky. Sometimes they gap around the boobage area, even if you don't have much!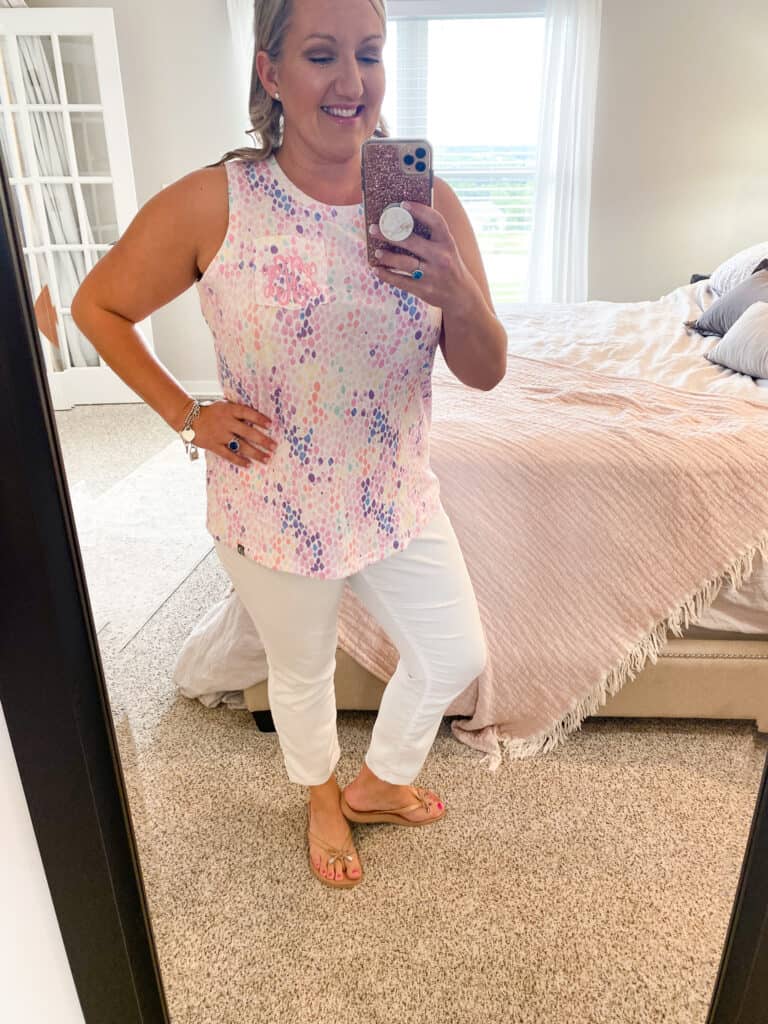 I just had to have this watercolor tank because it looked a little like Lilly Pulitzer and I love anything Lilly! This is super cute, comfy and at a lower price point.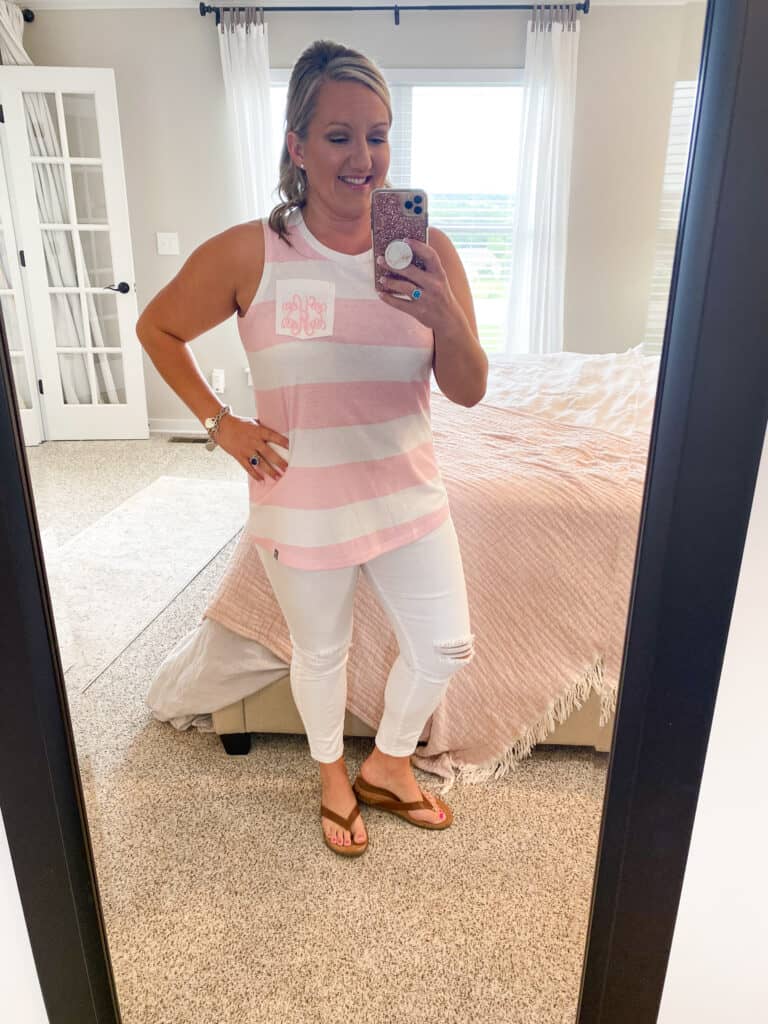 Pink and white stripes for the win! These tops are so flowy and comfortable and darling! I have a hard time resisting pink and white as evidence by my favorite tshirt from Walmart in this Walmart try-on. The love is so deep that I bought two for when one wears out!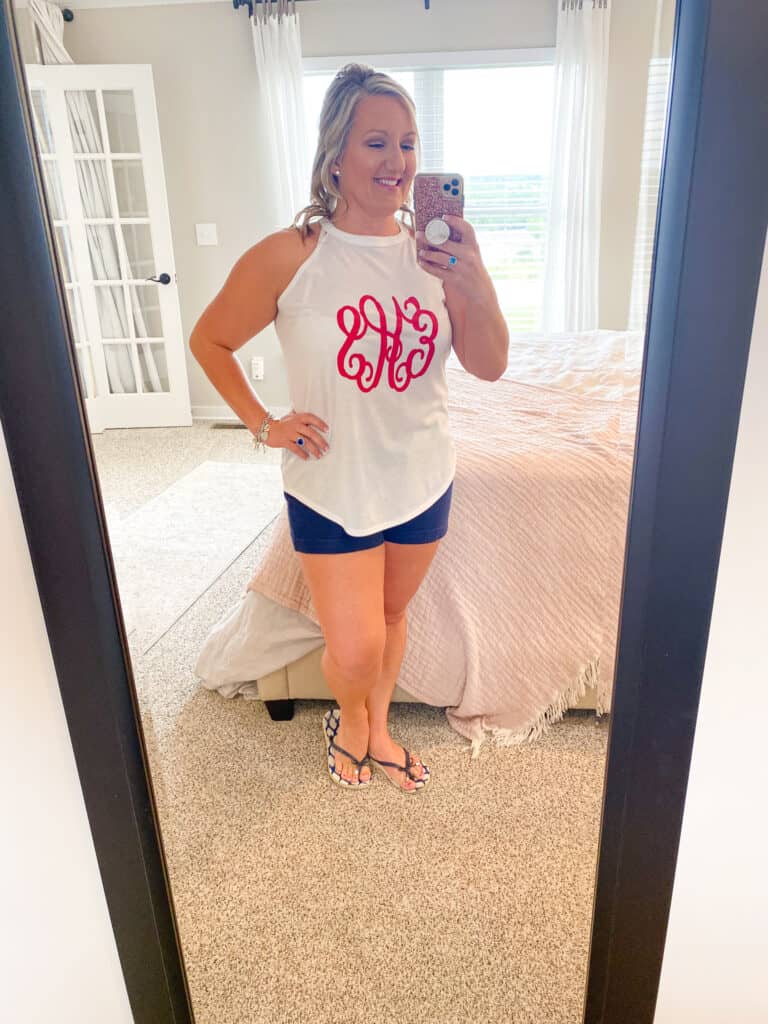 This monogrammed high neck tank was perfect for the Fourth of July party this year. This one is a vinyl transfer so the monogram can be bigger, which I thought was adorable. It got so many compliments at my family gathering.
This is not a sponsored post and these are not affiliate links. They are just links to the clothes I love and order myself!
I hope you enjoyed this Marley Lilly Haul try-on and run on over to their website and see if there isn't something you need!
Shop this post
Let me know if you order something!
Emily