Get into the spooky mood with this halloween front porch makeover! I love the magic that happens in decor this time of the year. Whether its the candlelight flickering from inside a jack-o-lantern or it's witches hats swinging in the breeze, the spooky vibes build an excitement because you never know whats coming around the corner.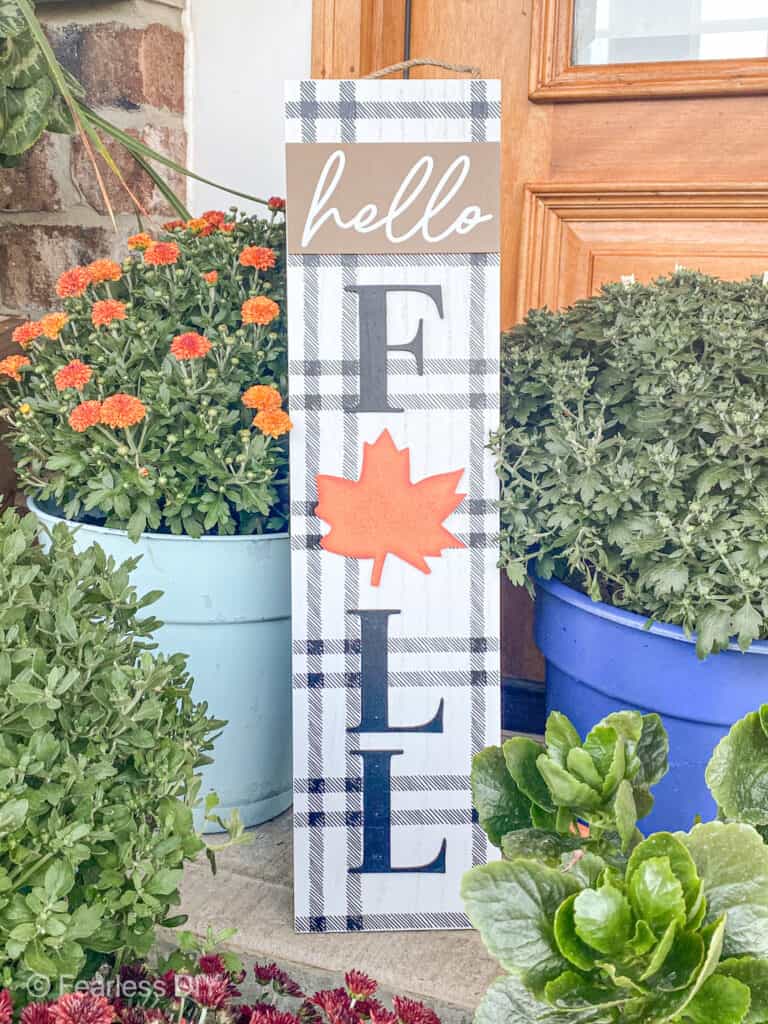 I tend to use blue tones to transition out of summer into the fall season. My mom helped me make the blue velvet wreath swags by monogramming them and then helping me sew them together when I couldn't get the velvet to behave! I had no idea that the fabric was going to be such a pain to get together.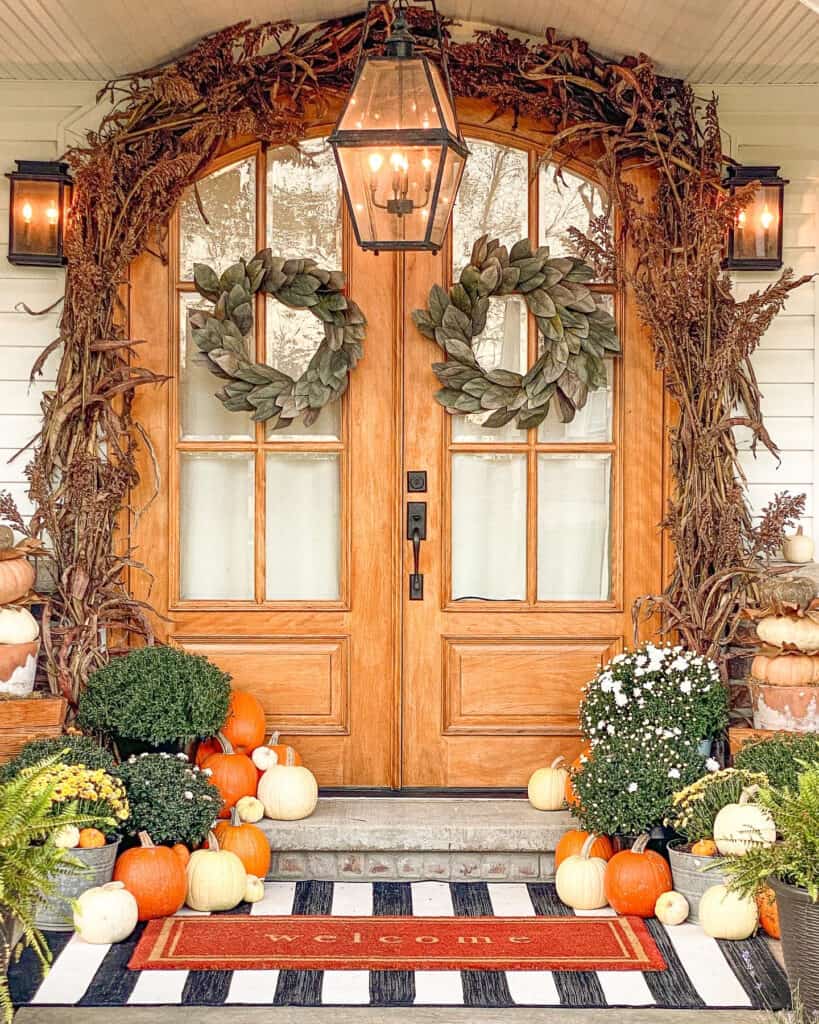 This fall front door always starts with a good cleaning. This year the door got a refresher with a scrub down and a new coat of stain. Then the black striped outdoor rug gets rolled out.
It's so hard to wait for the pumpkins to be ready each year. I buy mine from a local grower and the rain early in the season made it tough on their crop, but I still love these cutie little pumpkins.
Then the nearby milo field gets a little trim and I make my doorway garland. I zip tie the stalks together in a bunch, then connect the bunches together using more zip ties.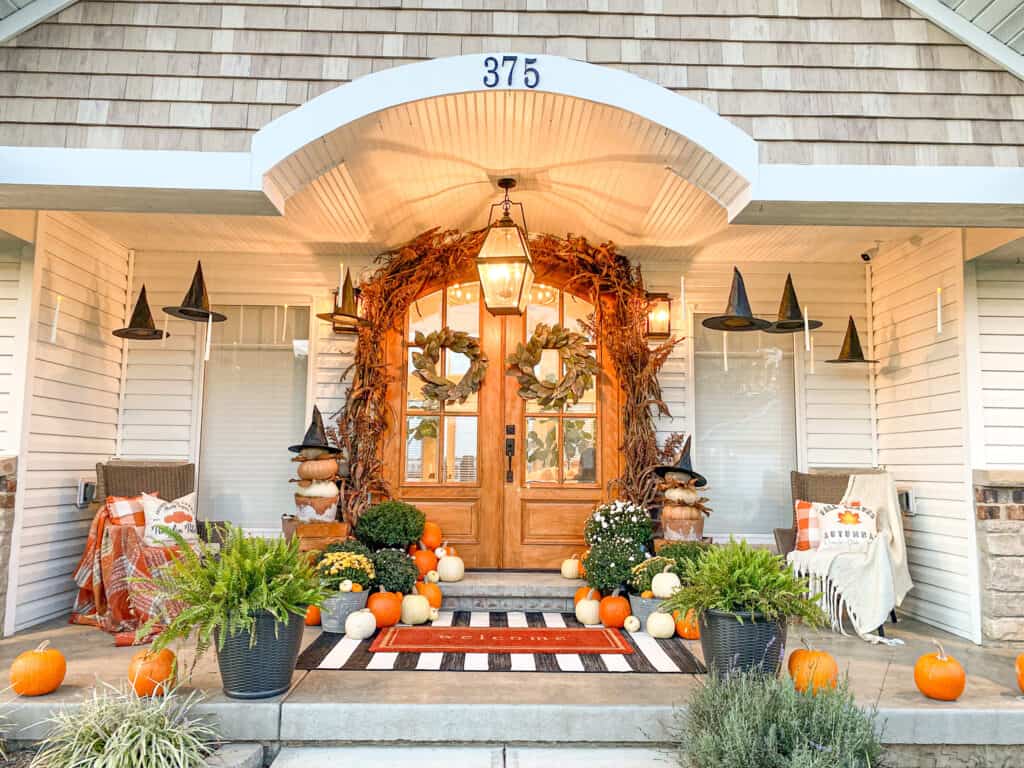 Shop this post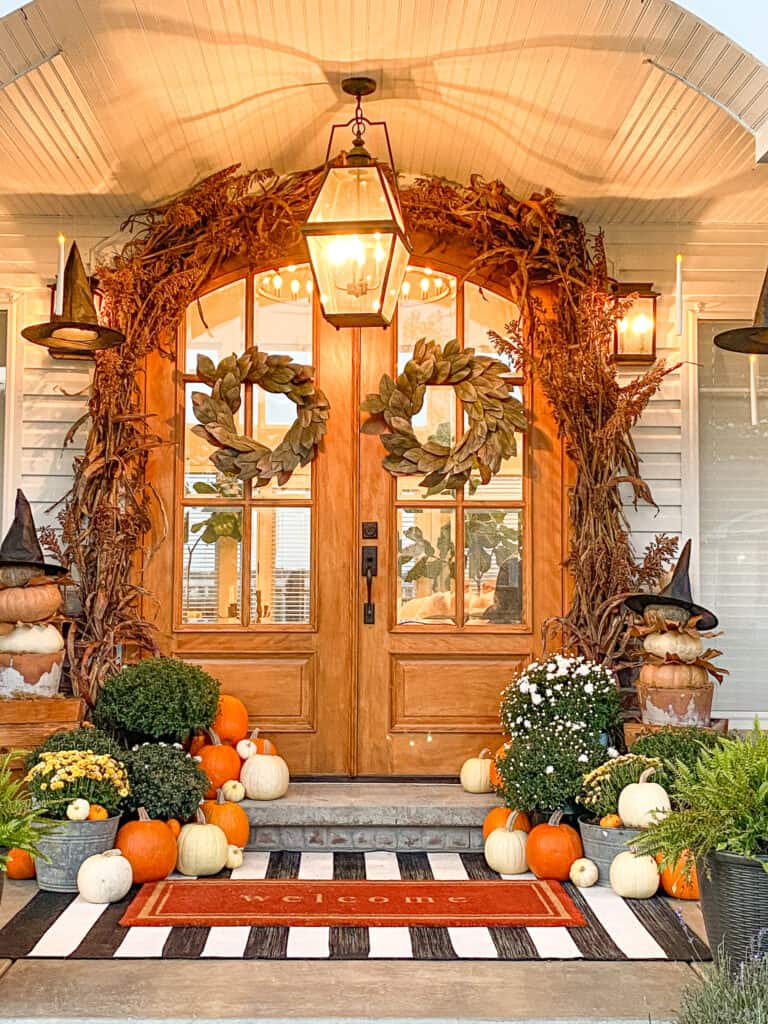 I'm so excited for fall and I hope this helps you too!
Emily