The following contains affiliate links that I may make a small commission on if you purchase through them at no cost to you. All of the clothes I paid for my self and wear.
Follow along as I share a clothes try on. I'm 5'3″ and a size 12/L. On a recent run to Wal-Mart I swung through the clothes section and loved so many pieces for this summer!
White stretch jeans from Walmart-Levi Strauss $19.94
The store I was at only had size 14 jeans so I bought them and I love them! They were a little loose, but the label said to line dry them so I did. The problem is, now they are so baggy that I think I'm going to have to dry them. I'm on the hunt for a second pair.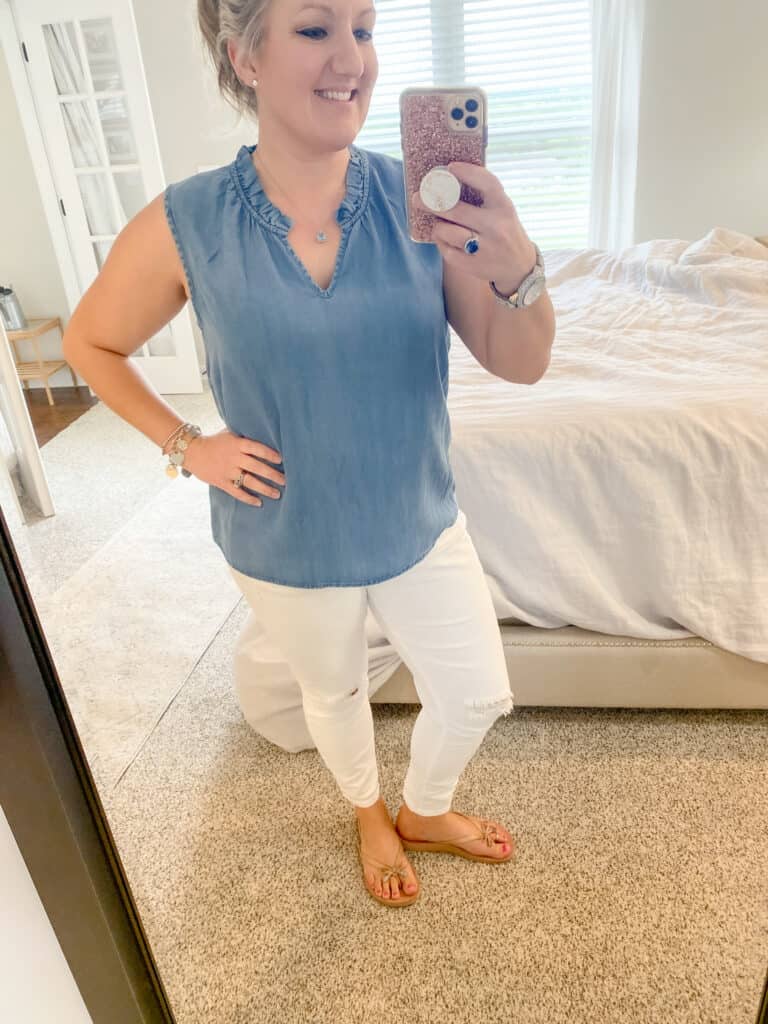 Chambray ruffle neck tank $12.98
This chambray ruffle neck tank is designed to be a a little looser so I orignally got a medium, but it was just a little snug across the chest, so I went back for a large and that's what is pictured here.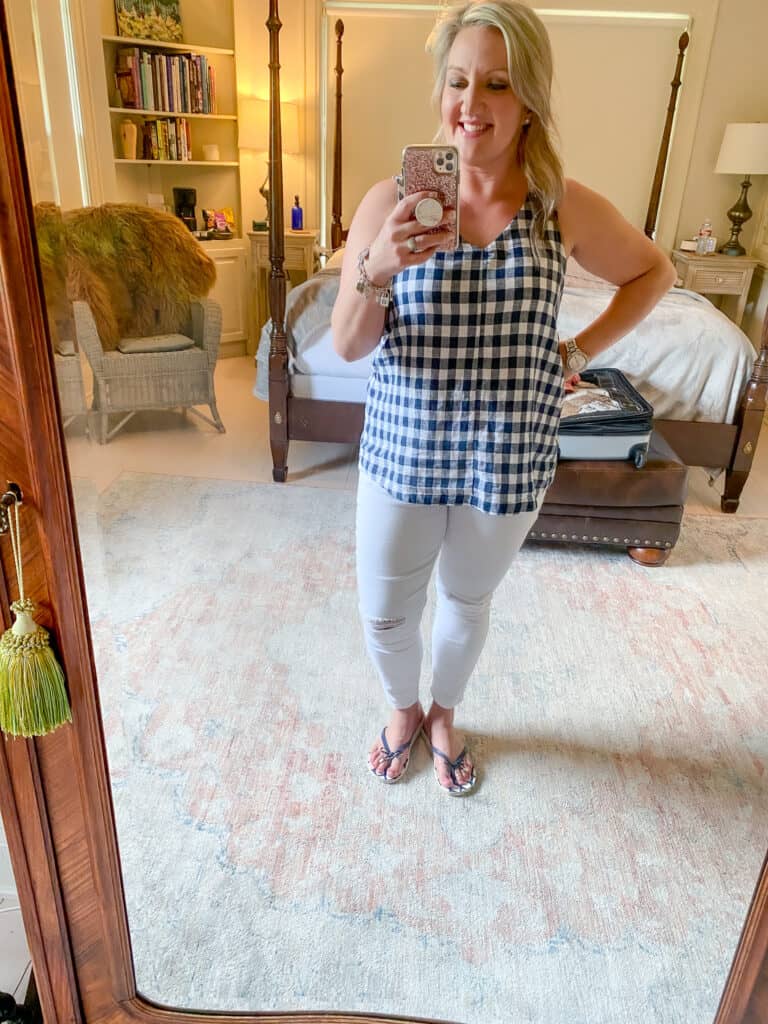 Blue and White buffalo check tank $12.98
This tank is a thicker material and I just love the look. I did end up getting a medium in this size. The flip flops are Vionic. I'm getting older and now I have plantar fascitis and I only wear Vionic brand shoes everywhere, unless I have on my tennis shoes.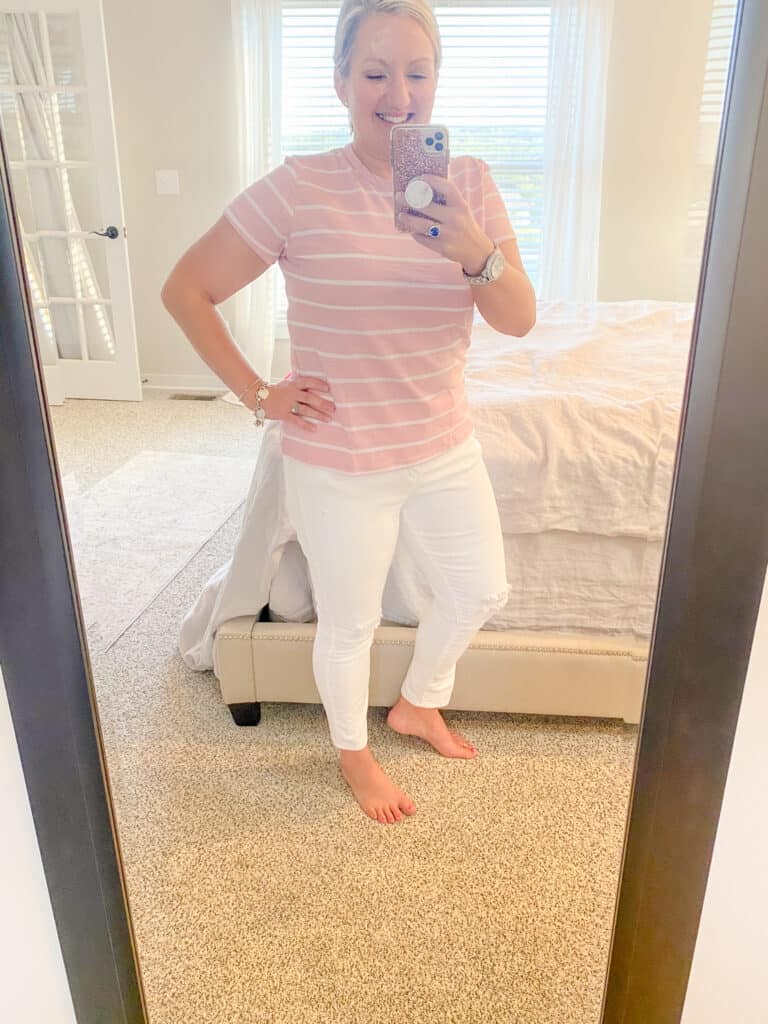 This pink and white short sleeve slub crew neck t shirt $4.96 is available in store only, but it's worth a trip to pick it up in several different colors. This is a Large.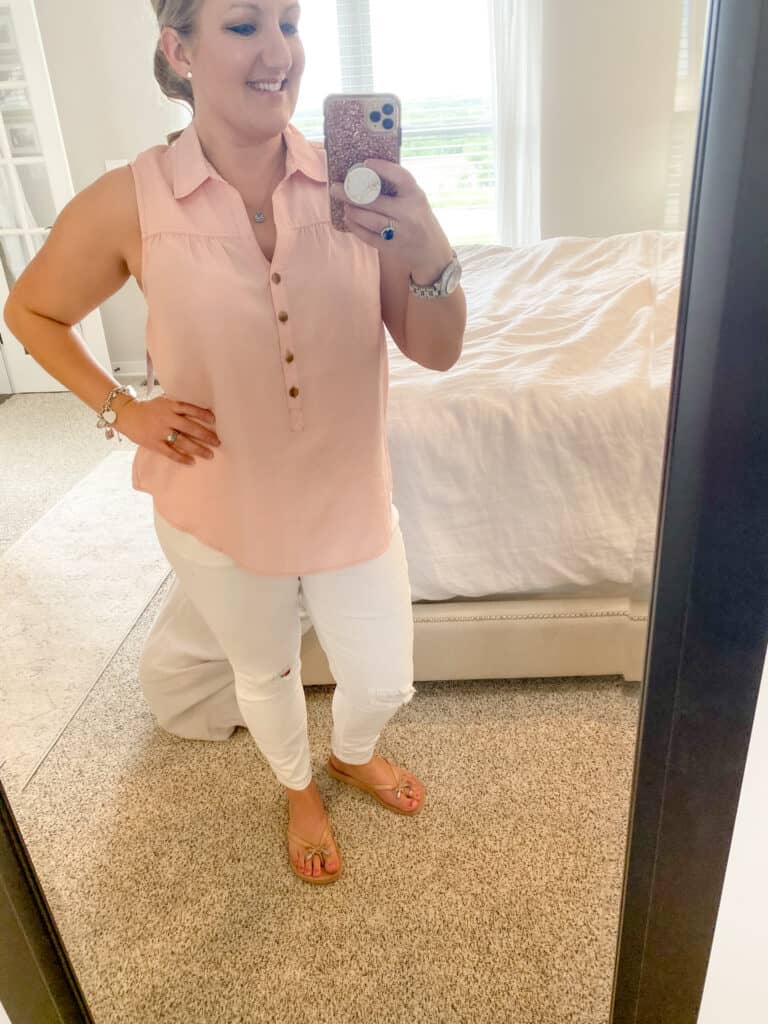 Pink button down sleeveless top-$12.98
This shirt is so light and comfortable, but it was a little more sheer than I realized when I first got it. I will wear a tank under it in the future.
I love clothes and would definitely do more try-on's in the future if you all like them/got something from them. Let me know!
Emily