Chances are if you have seen this picture of the ornament garland from Pottery Barn, you've wanted something like it for your own front door.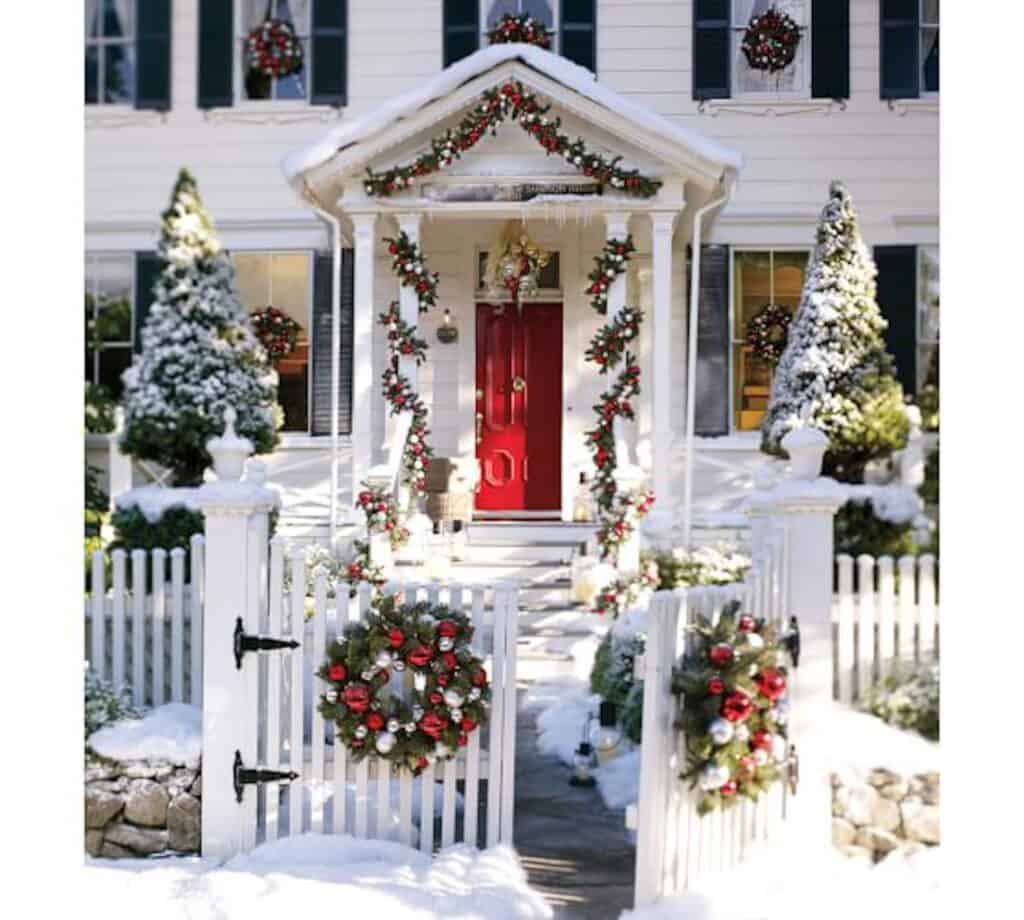 I tore this picture out of a magazine and kept it for inspiration. Finally I knew this was the year to make it happen. Let me show you how I made it on a budget!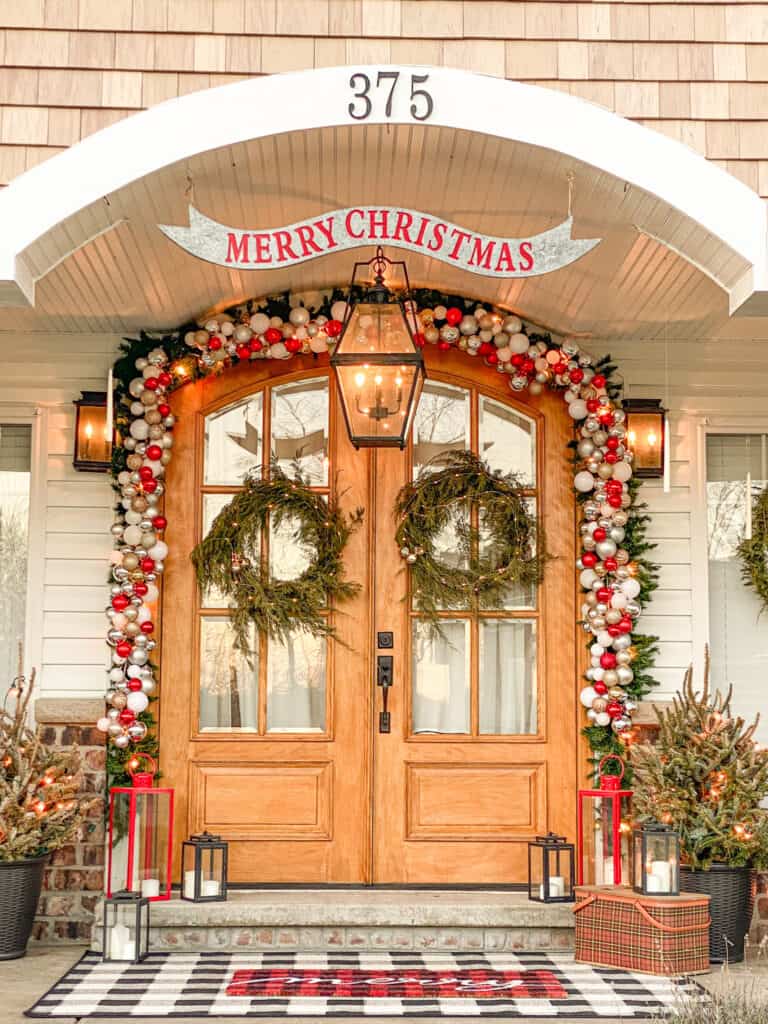 Supply List
Start with a base of greenery, but don't spend a lot of money here. It is mostly just for support, so it doesn't need to be fancy. I added some lights to mine, but you don't have to. Then get your ornament garland laid out flat on the ground like it will be when its attached to the greenery. I was able to get mine from Michaels at the end of the season for $9 per 6 ft strand.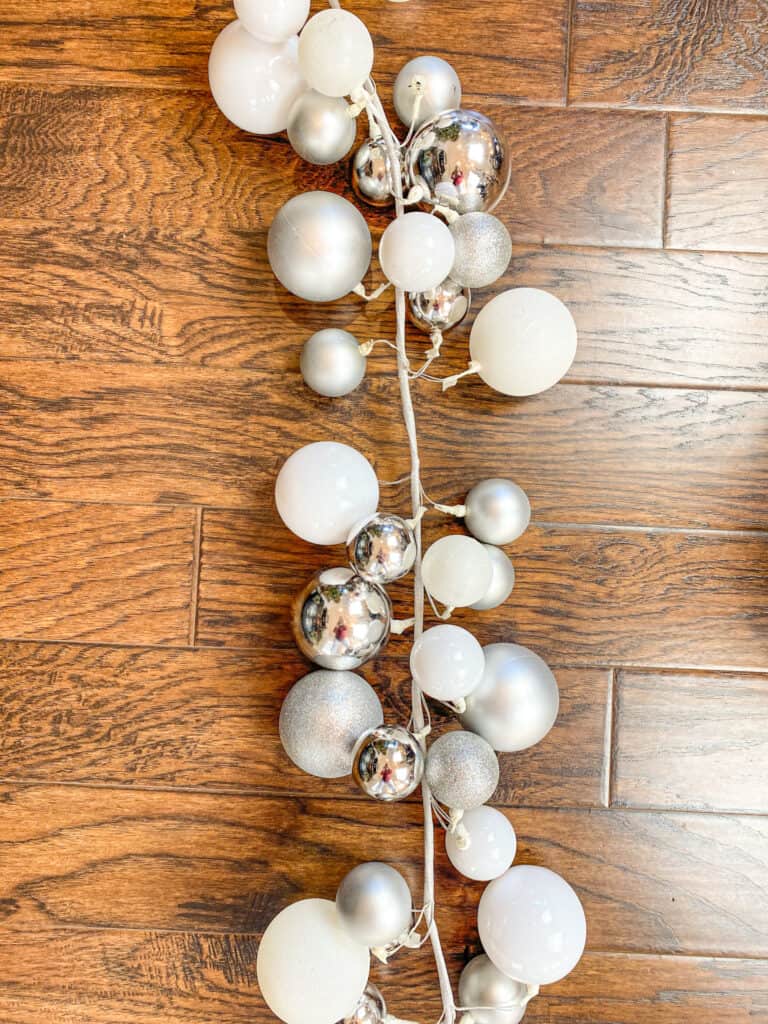 For a really full rich look, get 25-30 shatterproof ornaments to add to each garland. This really elevates the look and fills out the garland.
Once you have the ornament garland laid flat, move the ornaments so they are all facing out or up. Then start to hot glue them together where they touch naturally to make a solid base to add in the other ornaments.
Start at one end and fill in between the ornaments with different colored ornaments, trying to attach each one to two or three other ornaments for stability.
Just keep filling in until you're happy with the look!
Once you're done, allow all the glue to completely cool, then attach the ornament garland to the greenery and hang in place.
Video Tutorial
The fresh evergreen wreaths were made from a nearby cedar tree and were so easy to put together. You can see the whole tutorial here!
Pin it for Later